WILLS POINT, TX – Gospel for Asia (GFA World and affiliates like Gospel for Asia Canada) founded by Dr. K.P. Yohannan – Discussing Bakul and his family, the debilitating effects of drinking impure water, waterborne diseases, and the Gospel for Asia Water Filter that changed lives.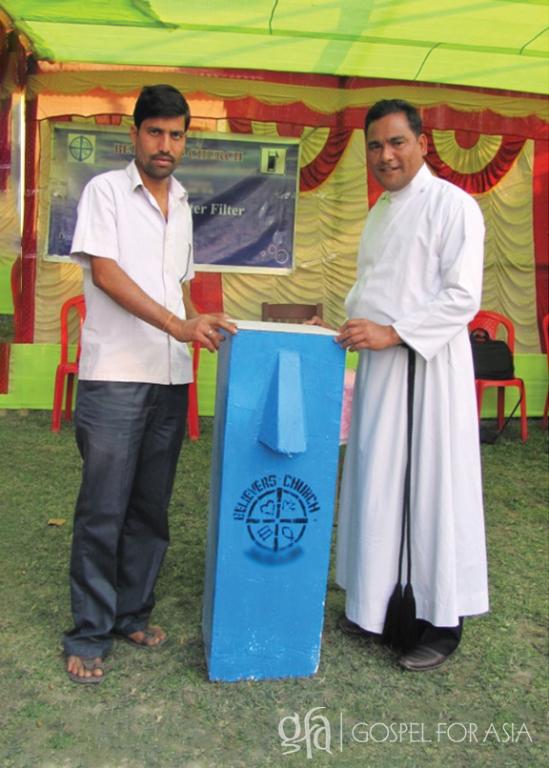 For years, Bakul and his family faced the debilitating effects of drinking impure water. Stomachaches, diarrhea, weakness, coughs and colds haunted them with every glass they drank. "I would take medicine for my stomach pain," Bakul shares. "However, in spite of continuous treatment, I continued to struggle from unbearable pain in my stomach."
Chance Encounter Changes Lives
A Gospel for Asia pastor named Thorley served in Bakul's village, but Bakul didn't know much about him. One day, however, as Bakul passed by the church, he saw a large crowd: The pastor was passing out BioSand water filters to several people in the village.
"I asked Pastor Thorley to give me a water filter, and to my surprise, he gave me a filter," Bakul shares. "Now nobody is suffering from stomach problems in my family."
Bakul, having witnessed the kindness and generosity of Christians, has become curious to learn more about Jesus Christ. What's more, Bakul is able to interact with Gospel for Asia (GFA) workers when they visit to perform routine maintenance on his filter.
---
Learn more about how to provide pure, clean water to families and villages through Gospel for Asia Jesus Wells and BioSand Water Filters.
*Names of people and places may have been changed for privacy and security reasons. Images are Gospel for Asia stock photos used for representation purposes and are not the actual person/location, unless otherwise noted.
---