WILLS POINT, TX – Gospel for Asia (GFA World and affiliates like Gospel for Asia Canada) founded by Dr. K.P. Yohannan – Discussing Sanjita, her husband Chatur, their son Abhaya, and their struggles with health and poverty, and how a Gospel for Asia (GFA) Bridge of Hope Center brought hope for a future.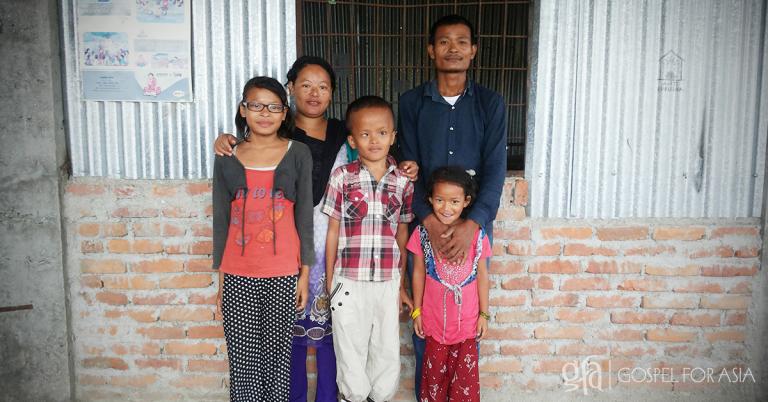 S
anjita gazed over at her husband, Chatur. He sat alone and silent on a bench, cupping his head in his hands. Anxiety wracked both Sanjita's and Chatur's minds. Why did the doctors rush their baby from the delivery room? Sanjita worried and wondered what kind of child she had given birth to for her husband. Soon, the doctors returned with disparaging news of their firstborn.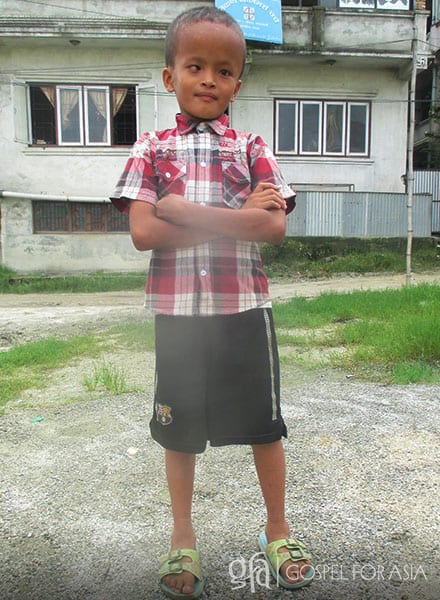 "The size of his head is abnormally large," the doctor told them. "The reason might be malnutrition during the mother's pregnancy. We can bring it to a normal size after doing an operation. But we have to wait until he grows older." He paused, then his voice changed to one filled with gravity, "It needs lots of money for the operation."
Lack of Finances Initiates Move
Shortly before their son was brought into the world, Chatur decided he and his pregnant wife would move to the city to find better jobs. But like hundreds of other people, they couldn't find good employment. Chatur and Sanjita eventually ended up doing manual labor on road-construction sites. This low-paying job failed to meet the needs of their family—and was not the best situation for an expectant mother.
The birth of Abhaya caused conflicting emotions to surface. While bearing a son brought honor and joy in their culture, their son's condition only exasperated their already poverty-stricken lives.
Couple Sends Their Son to Beg
Every time they brought little Abhaya to the hospital, they heard the same weary words from the doctor: "It will take a lot of money." Once Abhaya grew old enough, Chatur and Sanjita sent him to the streets to beg, hoping they would eventually receive enough for his operation. But after one month of begging, they had to use the money they had collected to meet other expenses.
One day, while Abhaya begged on the street, a local teacher named Rajat approached his parents and urged them to not use their son as a beggar and instead send him to school. He explained the importance of an education and how it could be a wonderful tool in Abhaya's life. He also assured Chatur and Sanjita that he would help their son.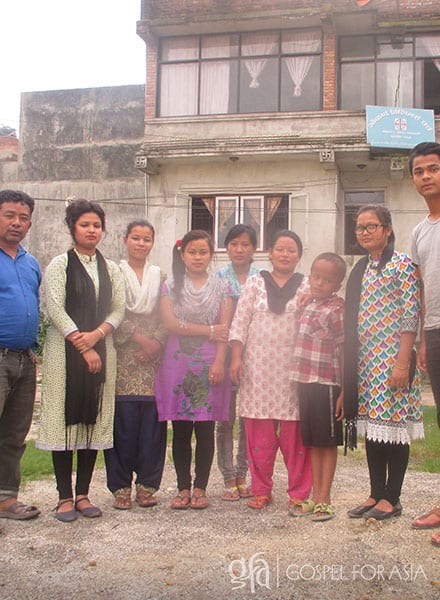 From then on, Rajat came by every morning to see if Abhaya could go to school with him. Seeing his determination and concern, Abhaya's parents eventually agreed to give their son an education.
Young Boy Endures Ridicule
Abhaya was 8 years old the very first time he ever set foot inside a school. His physical condition hindered him from catching on quickly, and it prompted severe mockery from others. One day Abhaya came home and told his parents that one of his teachers called him "the big head boy." Immediately, Chatur went to the school and talked with the principal. He wouldn't allow a teacher to ridicule his son. The principal assured Chatur that would be the last time Abhaya was the target of any teacher's scorn. But it didn't stop the students.
Day after day, Abhaya endured the name calling and teasing from his peers. He had no friends, and the circumstances only made it more difficult for him to get his homework done on time.
A Kind Teacher Helps Struggling Boy
Rajat noticed Abhaya's struggles and shared his plight with one of his friends at a Gospel for Asia (GFA) Bridge of Hope center, hoping they could help him out. The Bridge of Hope staff talked with Abhaya's parents, and they soon had him enrolled in the center.
Abhaya received such love and care at the center, something he had never experienced at school. He learned to read and write with helpful rhymes and games that were tailored to his needs, and he grew under the gentle tutelage of the staff at Bridge of Hope. At his school, his teachers noticed his improvement and consistency in turning in all his assignments on time.
Not only did the Bridge of Hope staff offer love and care to Abhaya, they also sought to help him get the medical attention he needed. When they noticed the young boy was suffering from an eye condition, they helped provide the funds needed for an eye surgery. They also make sure Abhaya and the other Bridge of Hope students have a nutritious meal at the center, which is helping them grow strong and healthy.
By seeing this display of compassion through Bridge of Hope, Abhaya's parents were greatly blessed and encouraged. Now they have hope for Abhaya's future.
Impact a Life
Many poor families in Asia long for their children to grow up and have a hopeful future. But they see often no way of providing for their sons', and daughters', education. By sponsoring a Bridge of Hope child, you can impact a precious life, like Abhaya's, across the globe!
---
Learn more about the Gospel for Asia Bridge of Hope program and how you can make an incredible difference in the lives of children, bringing hope to their lives and their families, transforming communities.
*Names of people and places may have been changed for privacy and security reasons. Images are Gospel for Asia stock photos used for representation purposes and are not the actual person/location, unless otherwise noted.
---
Source: Gospel for Asia Featured Article, Anxiety in the Delivery Room
Learn more about the Discarded, Abandoned and Abused Children, and how, through your partnership, the ministry through Gospel for Asia can give them a home, protection and strive to reunite them with their families and help change their lives forever.
Click here, to read more blogs on Patheos from Gospel for Asia.
Learn more about Gospel for Asia: Facebook | YouTube | Instagram | LinkedIn | SourceWatch | Integrity | Lawsuit Update | 5 Distinctives | 6 Remarkable Facts | 10 Milestones | Media Room | Scandal of Starvation | Endorsements | 40th Anniversary | Lawsuit Response |
Notable News about Gospel for Asia: FoxNews, ChristianPost, NYPost, MissionsBox