WILLS POINT, TX – Gospel for Asia (GFA World) founded by K.P. Yohannan, which inspired numerous charities like Gospel for Asia Canada, to assist the poor and deprived worldwide, issued this 1st part of a Special Report update on the unspoken global crisis — Water Stress; where nations worldwide, both rich and poor, are struggling to find safe drinking water for their populations.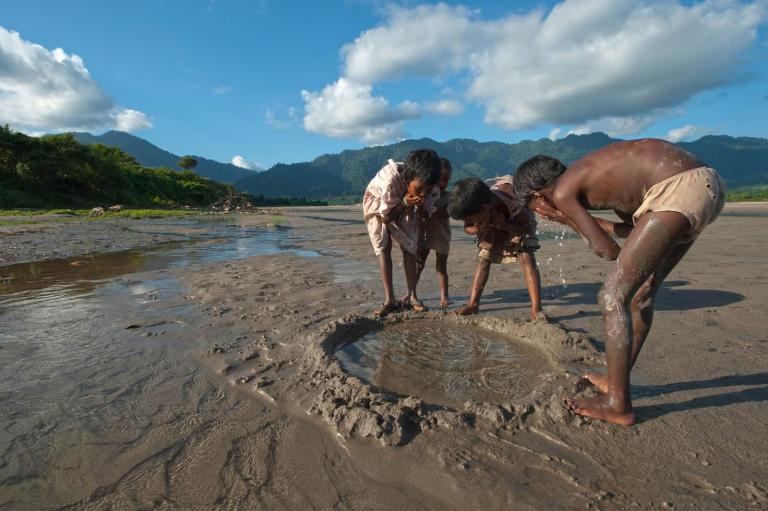 Water problems are often big news, whether it's ongoing crises in American locales like Flint, Michigan or Newark, New Jersey; in 11 cities across the world forecasting as most likely to run out of drinking water; or the widespread concern that two-thirds of the world will face shortages by 2025.
And yet, "water stress is the biggest crisis no one is talking about," says Andrew Steer, president and CEO of the World Resources Institute. "Its consequences are in plain sight in the form of food insecurity, conflict and migration, and financial instability."
One recent report from World Health Organization (WHO) and United Nations International Children's Fund (UNICEF) says that 785 million people lack a basic drinking-water service. Globally, at least 2 billion people use a source contaminated with feces. Contaminated water can transmit diseases such as diarrhea, cholera and dysentery.
The U.S. Centers for Disease Control says an estimated 801,000 children younger than 5 perish from diarrhea annually, mostly in developing countries.
Not only is safe, readily available water important for public health, WHO says improved water supply, sanitation and better management of resources "can boost countries' economic growth and can contribute greatly to poverty reduction."
Still, nearly 50 years after the U.S. adopted the Clean Water Act (regulating surface water quality standards and discharge of pollutants into water) and close to 30 years after the United Nations started observing World Water Day (Mar. 22), getting clean water to everyone remains a monumental challenge.
That's true even in developed nations. More than 2 million Americans lack access to running water and indoor plumbing; another 30 million live in areas lacking access to safe drinking water.
Last September, an investigation into a 6-year-old boy's death led to detection of a brain-eating amoeba in the water supply of Lake Jackson, Texas, an hour south of Houston.
But it isn't just the U.S. struggling to provide an adequate supply. Two years ago, BBC News chronicled 11 cities most likely to run out of drinking water. Topping the list was Cape Town, South Africa, which the BBC said was "in the unenviable situation of being the first major city in the modern era to face the threat of running out of drinking water."
Cape Town has thus far avoided that fate by instituting usage restrictions, but that city and 10 others continue to face a water shortage: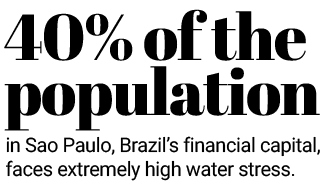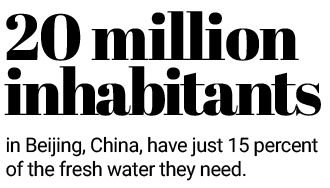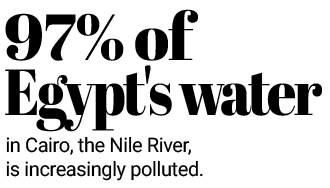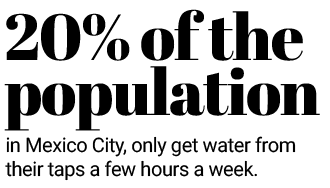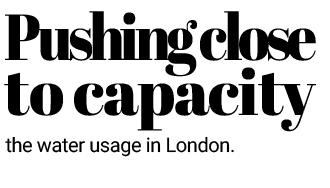 Interestingly, only Mexico is listed by WHO and UNICEF among 10 countries with the worst drinking water. The other nine include Congo, Pakistan, Bhutan, Ghana, Nepal, Cambodia, Nigeria, Ethiopia and Uganda. Tales of woe in the report include 40 percent of Ugandans having to travel more than 30 minutes for safe drinking water.
In two previous special reports for Gospel for Asia entitled "Dying of Thirst: The Global Water Crisis," and "Solving the World Water Crisis … for Good," we unpacked the global quest for access to safe, clean water, and how lasting solutions can defeat this age-old problem. This article highlights continuing water stress problems worldwide, and various solutions that are emerging to deal with a crisis issue that is too often underdiscussed.
Pandemic Problems to Make Global Water Crisis Worse
As if the situation wasn't bad enough, the pandemic of 2020 exacerbated conditions. In a forecast just prior to last year's World Water Day, the UN said, "A continuing shortfall in water infrastructure investments from national governments and the private sector has left billions exposed to the COVID-19 pandemic."
Ensuing developments justified the warning. Soon after, grocery stores in central California took to rationing bottled water to deal with the pandemic's effects that posed serious health risks for residents in rural farmworker communities, where tap water is often fouled by agricultural pollution.
In long-plagued Flint last summer, 55-year-old Cynthia Shepherd told The Detroit News that, coupled with the extended water crisis there, the pandemic was making it "tough." "I've known a few people who have died, and it's scary," says Shepherd.
Soon after reopening for the 2020-21 school year, school officials in five Ohio towns announced they had found legionella—the bacteria that can cause a serious type of pneumonia called Legionnaires' disease—in their water supplies. So did four districts in Pennsylvania. Ironically, precautions taken to prevent infection risks could have added to the problem.
"Stagnant water in unused drinking fountains or sink plumbing could be a good reservoir in which the bacteria could grow," wrote New York Times reporter Max Horberry. "And shower heads like those found in locker rooms are common places for Legionella to proliferate."
But it's worse elsewhere. Countries in Africa and South Asia, where 85 percent of the world's people live, face formidable challenges. One report said during the outbreak a lack of clean drinking water and hygiene practices became a major concern for cities in the developing world, especially in slums, urban fringes and refugee camps. Since COVID-19 has focused global attention on the need for frequent handwashing, drinking water and personal hygiene, The Conversation said political leaders will have to give attention to quality as well as access.
"It will be an even more daunting task, in both developed and developing countries, to regain the trust of their people that water they are receiving is safe to drink and for personal hygiene because of extensive past mismanagement in most areas of the world," the publication observed.
In an article for GeoJournal, Professor Albert Boretti noted that technological improvements that helped deal with increased demand for water, food and energy since 1950 were not enough to avoid a water crisis. Not only have worldwide coronavirus cases (as of Aug. 4, 2020) surpassed 18.4 million and fatalities reached almost 700,000, containment measures aimed at limiting infections damaged the world economy, he said.
"This will limit social expenditures in general, and the expenditures for the water issue in particular," Boretti said. "The water crisis will consequently become worse in the next months, with consequences still difficult to predict. This will be true especially for Africa, where the main problem has always been poverty. … More poverty will translate in a lack of food and water, potentially much more worrying than the virus spreading."
Singapore Water Crisis Solutions
When it comes to cleaning up water, the Asian city-state of Singapore is a success story. For more than a century after the British settled there in 1819, the Singapore River was the focus of global and regional trade. That also brought pollution associated with commercial activity, such as industries, squatter colonies and food vendors dumping garbage, sewage and industrial waste into the river.
For more than a century, various commissions proposed alternatives for improving navigation and solving pollution, including a 1950s report suggesting improvements costing $30 million. For various reasons, it was never implemented, say the authors of an academic paper on the history of the clean-up.
However, in the 1960s, the prime minister set in motion a plan that included a call for water and drainage engineers in two departments to work together to resolve environmental problems. Polluters were told to move, families relocated to high-rise public housing, and a series of other steps were taken that cost $300 million.
"When the costs of the rivers cleaning programme are compared with the benefits, it is clear that it was an excellent investment," said lead author Cecilia Tortajada. "The river cleaning programme had numerous direct and indirect benefits, since it unleashed many development- related activities which transformed the face of Singapore and enhanced its image as a model city in terms of urban planning and development. Most important, however, was that the population achieved better quality of life."
---
Give towards Clean Water Projects »
If this special report has touched your heart and you would like to help families and communities who are suffering through the water crisis, please share this article with your friends and consider making a generous gift to GFA World to help give clean water to a village through BioSand Water Filters and Jesus Wells.
---
Read the rest of this Gospel for Asia – Transforming Communities (GFA World) Special Report: Water Stress: The Unspoken Global Crisis — Part 2
---
About Gospel for Asia
GFA World (Gospel for Asia) is a leading faith-based mission agency, helping national workers bring vital assistance and spiritual hope to millions across Asia, especially to those who have yet to hear about the love of God. In GFA World's latest yearly report, this included thousands of community development projects that benefit downtrodden families and their children, free medical camps conducted in more than 1,200 villages and remote communities, over 4,800 clean water wells drilled, over 12,000 water filters installed, income-generating Christmas gifts for more than 260,000 needy families, and spiritual teaching available in 110 languages in 14 nations through radio ministry. For all the latest news, visit our Press Room at https://press.gfa.org/news.
---
Read more blogs on Gospel for Asia, World Water Crisis, and the COVID 19 Pandemic on Patheos from Gospel for Asia.
Learn more by reading these Special Reports from Gospel for Asia:
KP Yohannan has issued two statements about the COVID-19 situation found here and here.
GFA's Statement About Coronavirus
---
Learn more about Gospel for Asia: Facebook | YouTube | Instagram | LinkedIn | SourceWatch | Integrity | Lawsuit Update | 5 Distinctives | 6 Remarkable Facts | 10 Milestones | Media Room | Leprosy & COVID 19 | Endorsements | 40th Anniversary | Lawsuit Response | International Offices | Missionary and Child Sponsorship | Transforming Communities through God's Love
Notable News about Gospel for Asia: FoxNews, ChristianPost, NYPost, MissionsBox
Read what 24 Christian Leaders are affirming about Gospel for Asia.
This Special Report originally appeared on gfa.org.