WILLS POINT, TX – GFA World (Gospel for Asia) founded by K.P. Yohannan, whose heart to love and help the poor has inspired numerous charities like GFA World Canada, to serve the deprived and downcast worldwide, issued this second part of a Special Report update on Taking the Toilet Challenge, where resolving Open Defecation continues to confound the world.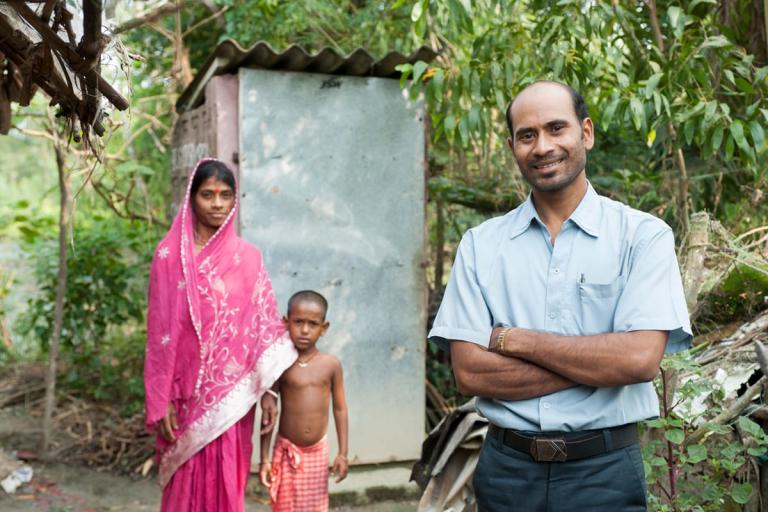 Open Defecation Still Persists Worldwide, Even in America
While places like South Asia, Nigeria and Indonesia are noted for problems with open defecation, this poor health habit exists worldwide. In late 2019, the Pan American Health Organization (PAHO) said 15.5 million people in Latin America and the Caribbean are forced to practice open defecation. Calling it an "unhealthy practice," PAHO official Marco Espinal said, "Improving access to water and sanitation through multisectoral policies and actions is critical to prevent disease and save lives."8
After attending the toilet expo in China, NPR reporter Katrina Yu noted that toilet innovations may be a hard sell in other countries.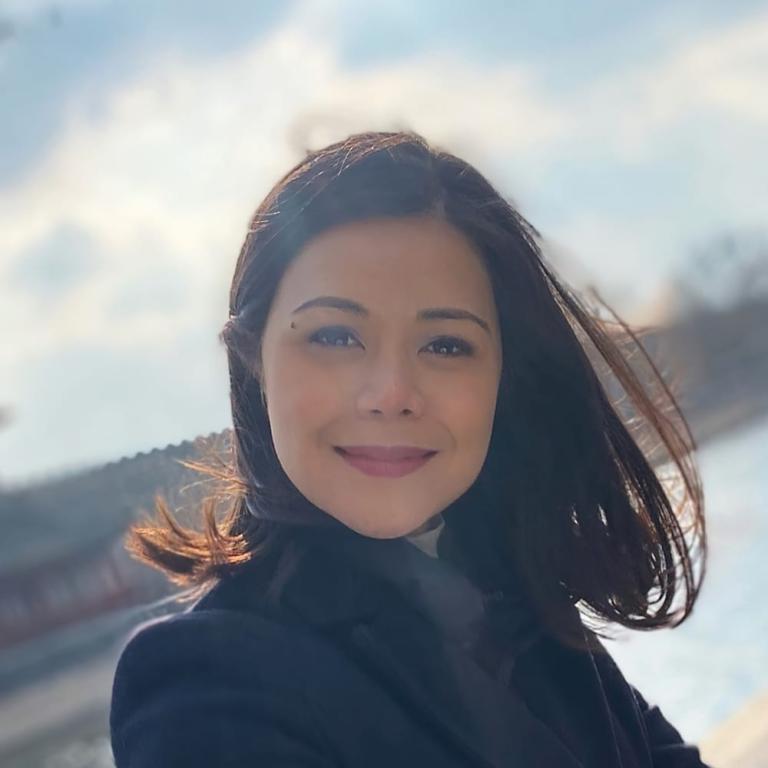 "Sanitation just isn't sexy," Yu wrote. "In fact, it stinks. According to the World Health Organization, governments, including many of those in Sub-Saharan Africa and Latin America, often neglect to consider safe sanitation when drawing up budgets and policies. 'To have any hope of solving sanitation problems,' said [Jim Yong] Kim of the World Bank, 'we have to break taboos and get over our discomfort in talking about poop.'"9
The public declarations against open defecation stretch back for two decades. The Singapore-based World Toilet Association established its special day in 2001, with the United Nations General Assembly officially declaring November 19 as World Toilet Day in 2013. The observance aims to inform, engage and inspire people to achieve the goal of ensuring the availability of clean water and sanitation for all by 2030.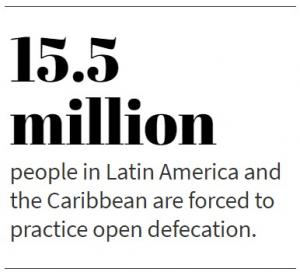 Yet as the UN and numerous governments, non-profits and non-governmental organizations (NGOs) work to eliminate the problem, it even exists on the streets of prosperous America. An October 2019 report by Environmental Justice said without sanitation when and where it is needed, the human right to sanitation for the homeless population has not been realized, leaving valid concerns about the risks of infectious disease transmission.
"The experience of Street Medicine physicians has yielded significant insight into how and why people experiencing homelessness resort to open defecation: the lack of public resources, perceptions about public toilets and the feelings of being unwelcome at them, concerns about safety, and physical and mental illness—including addiction—are all factors that contribute to OD," the report said.10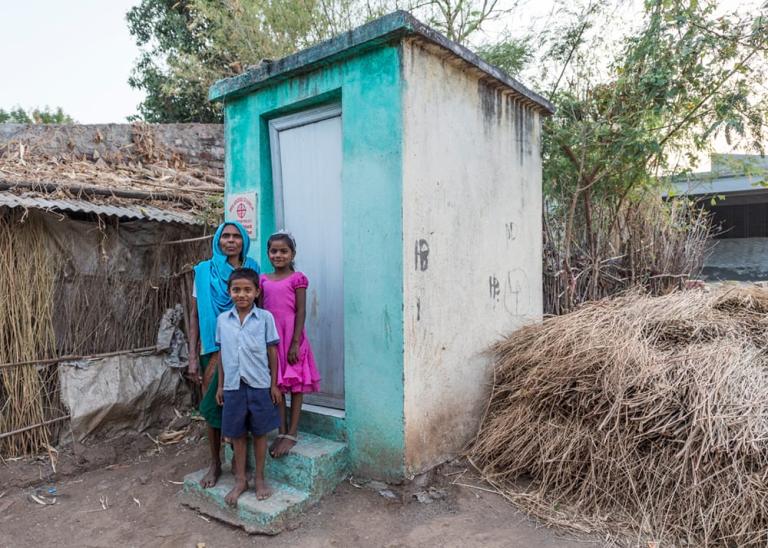 "Even before the COVID outbreak, our research conducted in 18 countries around the world showed that it's poor children who suffer the most from inadequate sanitation," said a summary issued on last November's World Toilet Day. "Intestinal diseases related to poor sanitation, along with malnutrition and infections, contribute to stunting—one of the most serious and irreversible developmental problems facing children and impacting their future livelihoods as productive adults. In many countries, poor sanitation catalyzes a vicious cycle of poverty."11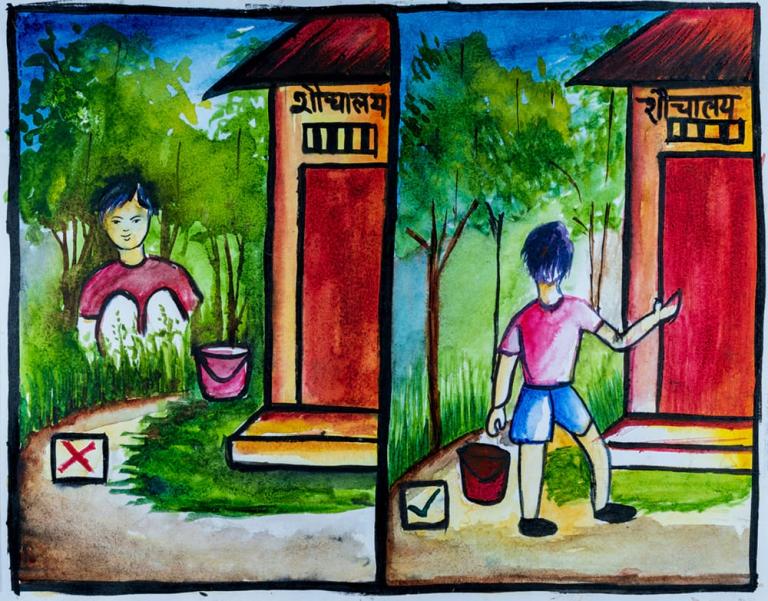 Long-term Progress is Producing Slow but Steady Results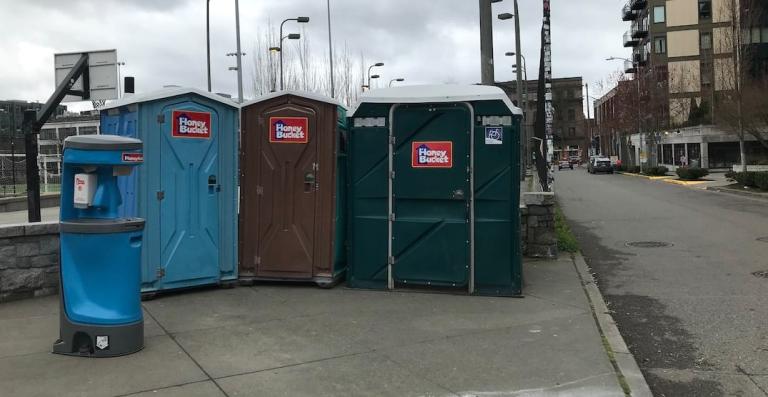 Yet, in spite of such gloomy realities, there has been long-term progress in the battle. Between 2000 and 2017, the number of people practicing OD was reduced from 1.3 billion to around 670 million, or 9 percent of the world's population.12 The UNICEF South Asia Progress Report for 2018–2021 said the proportion of people practicing OD fell from 65 percent to 34 percent in the region as a whole, with India, Bangladesh, Nepal and Pakistan all achieving more than 30 percent reductions since 1990.13 There is a financial advantage to toilet installation: the World Health Organization estimates a return of $5.50 for every dollar spent on sanitation.14
Improvements have been steadily moving in the right direction, says one report: "The global population using safely managed sanitation services increased from 28 percent in 2000 to 45 percent in 2017, with the greatest increases occurring in Latin America and the Caribbean, sub-Saharan Africa, and East and South-East Asia. In the period from 2000-2017, 2.1 billion people across the globe gained access to at least basic services and the population lacking basic services decreased from 2.7 billion to 2 billion."15
More Direct Aid Needed to Sustain Progress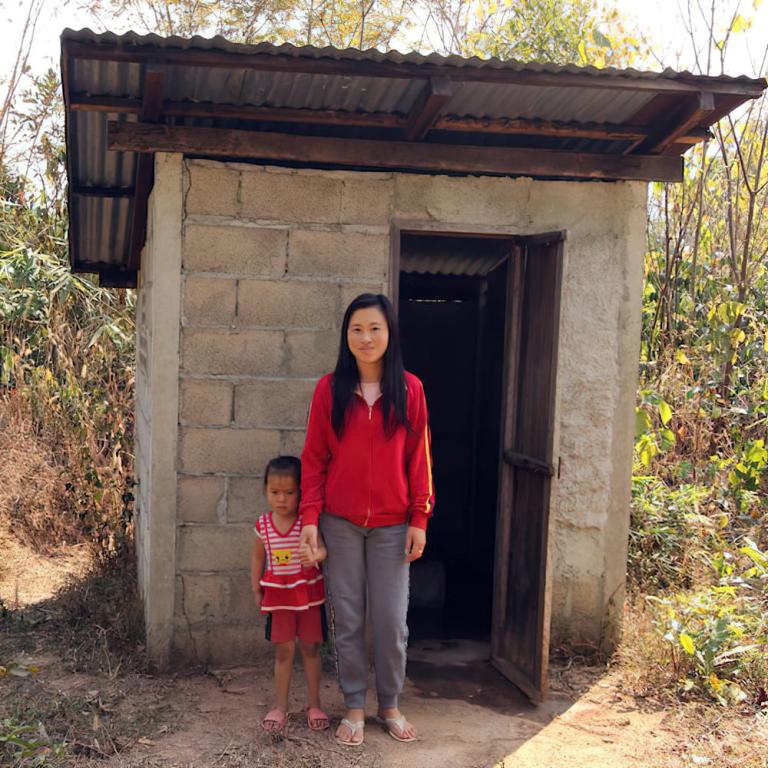 Amid these encouraging developments, though, a reality remains: As of 2020 only one in five countries with greater than 1 percent OD reported being on track to achieve near elimination of it among the poorest fifth of rural populations by 2030.16 That and the still-high numbers of OD mean direct aid is still vital in many regions of the world.
Last year, UNICEF helped nearly 19 million people gain access to safe drinking water and 10.8 million with basic sanitation. Among them were residents of Cote d'Ivoire on the western coast of Africa, where less than 10 percent of people living in rural areas have access to clean, functional toilets. One woman who—along with her neighbors—used to defecate outdoors said that it was not only dangerous but not hygienic. While sharing her toilet with those nearby, she adds, "When they're done, they have to clean it. I want to keep my toilet nice and clean."17
Another woman in a village in Laos – Ms Hing – said, "I have a new toilet, and I don't need to go to the bush anymore."18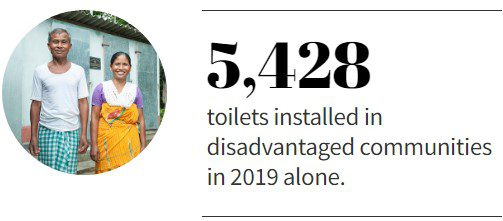 GFA World is another NGO working to eliminate open defecation. In 2019, GFA installed more than 5,200 toilets in needy communities. That boosted its cumulative total to more than 32,000 toilets installed, built in some of the world's most underdeveloped areas.

While going to the bathroom is a privilege those in affluent societies often take for granted, for those living in out-of-the-way places, a toilet is one of the best gifts they can receive.
One example is a man named Laal and his wife, who live with four of their five children and their daughter-in-law. They are one of only three families still living in their village; many have moved away because of isolation and the lack of basic facilities, including a sanitary outhouse. The construction of a sanitation facility, facilitated by two Gospel for Asia (GFA) workers from a nearby community, literally changed their lives. Not only did they benefit from the health advantages of their new toilet, but they also established a new circle of friendships in the neighboring community.19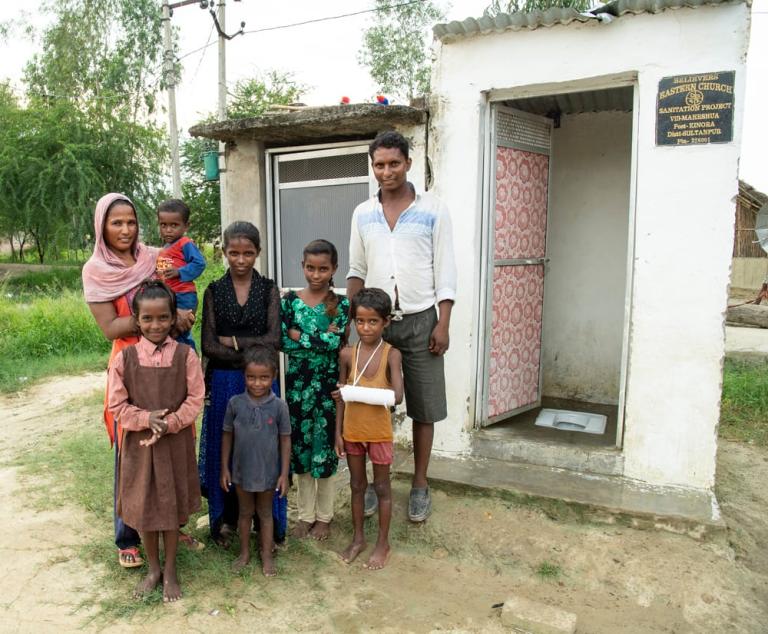 "All the beneficiaries were ecstatic at the gift," reported a Gospel for Asia (GFA) worker. "The women were especially happy; they no longer needed to put themselves in danger every time they needed to use the toilet. They finally had a safe place to privately relieve themselves. No more would they need to venture out into the fields to do so."20
Hopefully, many more such reports will surface in the months and years to come.
If you'd like to assist in providing outdoor toilets for underserved communities around the world, connect with GFA World to make a donation. Your contribution can be a life-changing one for many families that live in a community without proper sanitation, by providing them with safety from disease and dignity through privacy. And you will feel good to have made a contribution that helps families in developing nations without access to things we can take for granted.
---
Donate to Sanitation Projects »
Safe, sanitary outdoor toilets typically cost around $540, to build in Asia, and benefit multiple families in remote, impoverished communities. You can help provide one for a needy village, by donating a portion of the construction costs through GFA World.
---
Read the rest of this Gospel for Asia – Transforming Communities (GFA World) Special Report: Taking The Toilet Challenge — Part 1
---
About GFA World
Gospel for Asia (GFA World) is a leading faith-based global mission agency, helping national workers bring vital assistance and spiritual hope to millions across the world, especially in Asia and Africa, and sharing the love of God. In GFA World's latest yearly report, this included thousands of community development projects that benefit downtrodden families and their children, free medical camps conducted in more than 1,200 villages and remote communities, over 4,800 clean water wells drilled, over 12,000 water filters installed, income-generating Christmas gifts for more than 260,000 needy families, and teaching providing hope and encouragement available in 110 languages in 14 nations through radio ministry. GFA World expects to launch programs in numerous African nations, starting with compassion projects in Rwanda. For all the latest news, visit our Press Room at https://press.gfa.org/news.
---
Read more blogs on GFA World, Toilet Crisis, Poverty and Open Defecation on Patheos from Gospel for Asia.
Learn more by reading this Special Report from Gospel for Asia: Fight Against Open Defecation Continues — Using Outdoor Toilets to Improve Sanitation
---
Learn more about Gospel for Asia: Facebook | YouTube | Instagram | LinkedIn | SourceWatch | Integrity | Lawsuit Update | 5 Distinctives | 6 Remarkable Facts | 10 Milestones | Media Room | Malaria Amid COVID 19 | Endorsements | 40th Anniversary | Lawsuit Response | International Offices | Missionary and Child Sponsorship | Transforming Communities through God's Love
Notable News about Gospel for Asia: FoxNews, ChristianPost, NYPost, MissionsBox
Read what 25 Christian Leaders are affirming about GFA World.
This Special Report originally appeared on gfa.org.