Have you ever felt like this guy?
I'm so excited about the start of my online small group: The Grace is Messy Spiritual and Religious Recovery Group! It starts in just two days and there are still two spots remaining.
The cool news? There are still two scholarships available!
Group member, Laura Pruneau, has written a great blog post about her reasons for joining and why you should too. Check it out!
---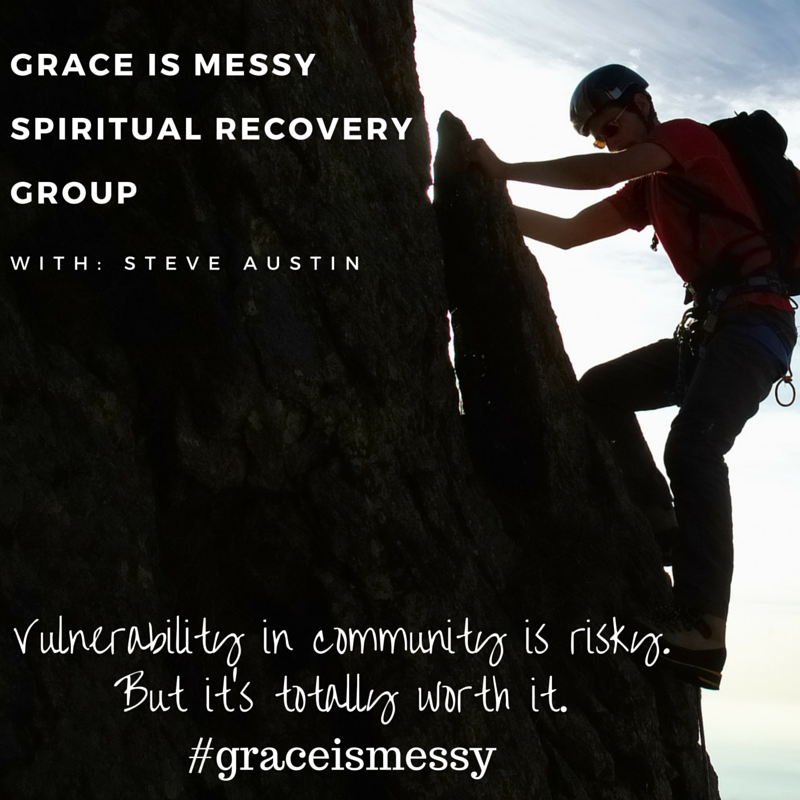 My daughter passed away five months ago after a three year battle with a one of a kind brain cancer. That does something to your soul. To every aspect of your life, if we're being honest. To say that I've lost faith is inaccurate. To say that I have completely unwavering faith – also somewhat inaccurate. To say there are days I'd kinda like to punch God in the face – accurate! To say I have so many questions, and no clue how to navigate them – completely accurate.
I am at a place that I recognize the need for clarity.
I grew up around church my whole life. I had, and still have faith. However, recently, I became aware that my faith want built on a very strong foundation. I have realized the need to own my own faith. I no longer desire to follow blindly. As such, I'm finding the desperate need for digging deeper, researching more, and not only knowing that I have faith – but the why behind my faith.
Enter this spiritual recovery group. 
This group offers an incredible amount of hope to me personally. I joined this group, and would like to offer you the same opportunity.
Because the life and legacy my seven year old daughter leaves – one of hope, grace and especially love – I wanted to also share that there are now two partial scholarships available. The cost of the course is $149, but two people are now able to attend for just $75. Would you be one of these two people to join me?
To read the rest of Laura's story, click here.
To take advantage of the scholarship money and sign up for the course, email me! steve@iamsteveaustin.com