"I don't have to chase extraordinary moments to find happiness – it's right in front of me if I'm paying attending and practicing gratitude."
-Brene' Brown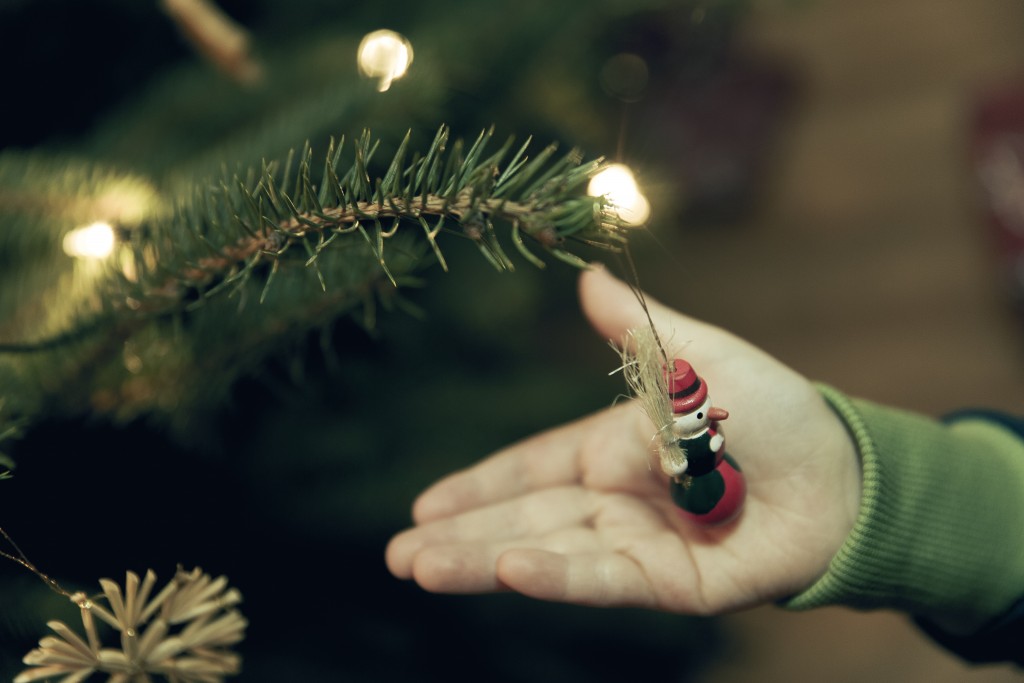 My favorite Christmas was a very long time ago.
It was either the Christmas before I started school, or the Christmas of my kindergarten year. My family lived in a tiny house in the country, which couldn't have been more than about 900 square feet. It was a Jim Walter "kit" home and my parents found it for a steal. Even though there were holes in the walls and my Mom cried the day we moved in, within a very short amount of time, my parents made this house a home.
There was one problem: that tiny house didn't have a fireplace. I couldn't fathom how Santa would ever make it inside to deliver my toys. I was convinced the sleigh and reindeer would likely skip over our little house for lack of proper parking. I could only imagine that Santa would move on down the road to Zach's or Rachel's or maybe my cousin, Melody's.
What a sad Christmas it would be.
December the 25th, to my surprise, I woke up to a giant fireplace and a fire in our living room. Some time that week, my Dad snuck down to the Family Dollar store and purchased several sheets of white poster board, along with markers and colored pencils and created a chimney from scratch. In front of the poster board fireplace was a tiny space heater. In front of the "fire" was an electric train my Dad purchased from a local thrift shop and fixed up, just for me. The Pinterest Moms of 2016 would have been quite proud.
It's hard to believe it's been nearly 30 years since my favorite Christmas. Since that time, I have found that life isn't quite as simple as it was during our days in that tiny little house with a posterboard fireplace. My Dad and I have had our fair share of disagreements. We've hurt each other's feelings more than once. We've said things we likely didn't mean, and we have disappointed one another at least a time or two.
It's that way with fathers and sons.
But no matter the conflict, each year I'm taken back to my favorite Christmas. I can almost feel the shag carpet between my fingers and I can still see the rust on the corners of that brown space heater.
And I may still be a young man, but I've been around long enough to know that the lesson isn't in the poster board. It's about learning just how easy it actually is to love people. Construction paper and a space heater really is good enough to say, "I see you. I hear you. I'll help make a way, along with you."
I love this memory so much because my Dad took care of what I needed as a little boy, beyond just food on the table and clothes on my back. It's really just that simple to be good to the people we love. You don't need Pinterest or the ability to pull an actual fireplace out of a hat. The greatest thing you can do for those you love is to simply show up when they need you.
Things don't always turn out exactly like we hope. Nothing in life is truly perfect. We don't always see eye-to-eye with those we love. And there is rust around the edges of some of our relationships. But each year, it's the poster board fireplace I remember most.
Happy Holidays, friends.