If Christmas is less-than the most wonderful time of the year for you, I get it. Christmastime in Alabama is rarely ever physically cold, but getting together with people who just don't get you can send a chill down the warmest of veins.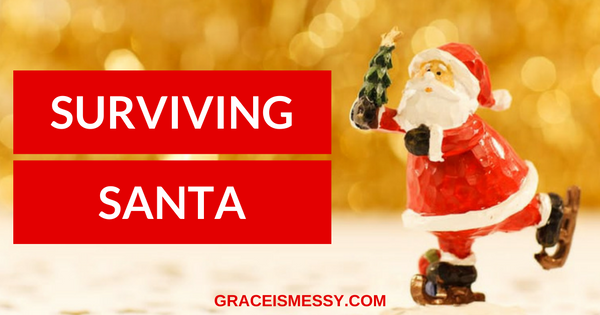 Do you have trouble surviving Santa? Me too.
Here's 6 things that have helped me brave the cold during the holidays.
Slow down. The hustle and bustle of the season can make you feel like you are the one who was run over by a reindeer. Be intentional with your schedule. Give yourself space to breathe. Maybe wake up a few minutes before the rest of your family and enjoy some quiet moments on the back porch. Or join a gym. Or grab coffee with the kind of friend who doesn't force conversation. Or meditate. Or go for a walk around the block. However you slow your pace of life, make time to do it now more than ever.
Give yourself permission to say "no." You don't have to accept every invitation. You can be honest and just say, "I've got too much going on and I'm not going to be able to make it this year." Most people will understand.
Take off the mask. You don't have to pretend everything is okay, even around your extended family, even at Christmas. I'm not encouraging you to be overly dramatic, but what I am saying is that you have permission to acknowledge what is going on in your world at the present time and to be honest about it.