A firearms and self defense tactical trainer who almost died from COVID despite a strict ivermectin protocol is now warning others against taking the horse dewormer to prevent or treat the disease.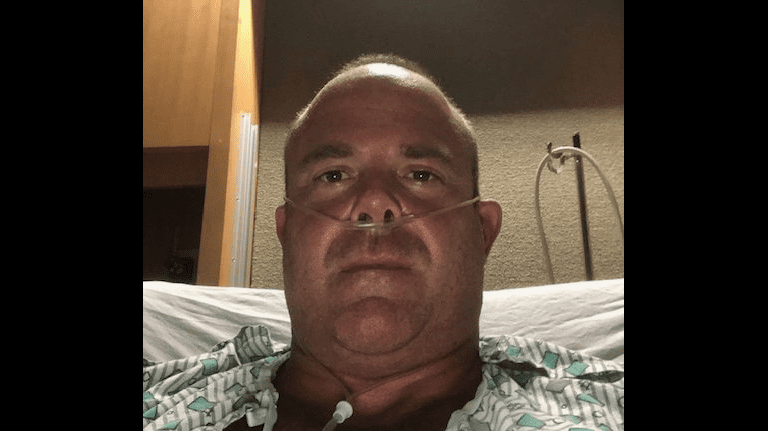 Greg Ellifritz, who provides "realistic defensive solutions for everyday people," said on his Active Response Training blog that he was taking ivermectin as a prophylactic because he was traveling internationally. Despite taking the unproven livestock treatment, which I wrote about last week, he came down with COVID while in Ecuador. He says taking more ivermectin had no effect on his condition.
Ellifritz went through hell thanks to COVID. He was diagnosed with double COVID pneumonia, which was ravaging his lungs so that his scans looked like they were filled with glass, and he had to spend six nights and seven days in the hospital just so he could breathe well enough to be released. He also says he lost 30 pounds total, including 26 pounds of muscle alone.
In his post-recovery entry on his blog, Ellifritz, who says he distrusts the government, has some harsh words for ivermectin.
"The Ivermectin did absolutely nothing for me. I won't be taking it again. Nor would I ever give you folks the advice to use it if you get really sick… I took Ivermectin both as a preventative and as a treatment modality. The ivermectin had no effect on my infection. Despite taking it, my condition degraded steadily and I ended up in the hospital for a week. I don't want to burst your bubble, but if you are depending on ivermectin stockpiles to save your family. you may be very seriously disappointed."
Ellifritz also said he will be seeking out a booster vaccine when it's appropriate to do so, despite having an strong distrust in the process through which it was created. All in all, I'm happy he is OK and that he's helping others stay off his path toward science denial.
Yours in Reason,
David G. McAfee
You can support my work here.