Those following our homestead development will be excited to learn that we now have a total of seven silkie chickens, including four egg-laying hens! We just got them on Thursday, and have already laid three pink eggs.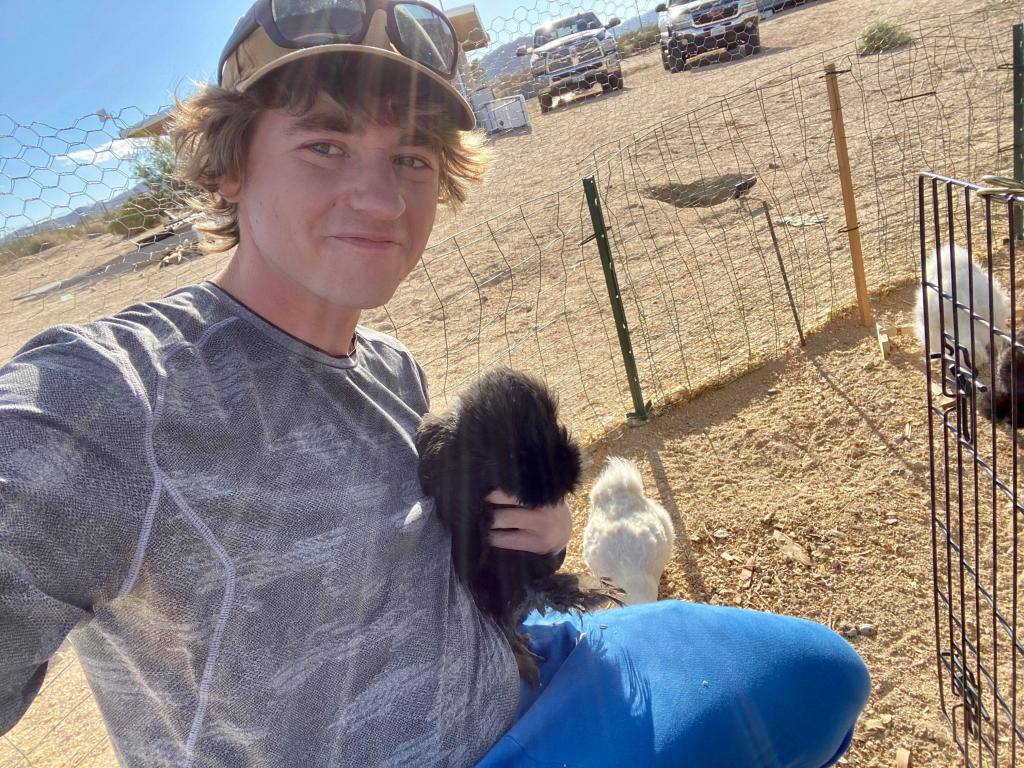 Rae and I have been building up our high-desert ranch for several months, after buying a five-acre lot with an old shell of a cabin and not much else. We put up a fence, built a bathroom/laundry room, a bedroom, etc., and then set our sights on farm animals!
Our first farm animal: chickens. We chose silkie chickens because they are more like pets in their behavior, yet still provide eggs. So we bought our newly hatched silkies, but they ALL turned out to be roosters! We raised Lemon, Little Foot, and Candy-Jack as our sons, and then one day we heard that four local silkie hens needed a new home. 🙂
We adopted Prue, Paige, Phoebe, and Piper on Thursday, and we couldn't be happier to have them! They have already provided us with three adorable little eggs.
Thank you to everyone who has been following us on our journey toward independence through homesteading!
Yours in Reason,
David