I teamed up with an artist who has drawn for Scooby-Doo and SpongeBob SquarePants to create a children's book about our farm dogs, Maggie and Daisy, and their adventures living and growing on our ranch!
Vincent Deporter, who has also illustrated for DC Comics, brought to life a story of adventure that shows Maggie and Daisy teaching kids how to be loving, respectful, and honest individuals. Maggie is a Saint Bernard mix with nothing but love for her family, and Daisy is a chihuahua with one eye and a heart of gold. The book also features a farmload of other fun characters!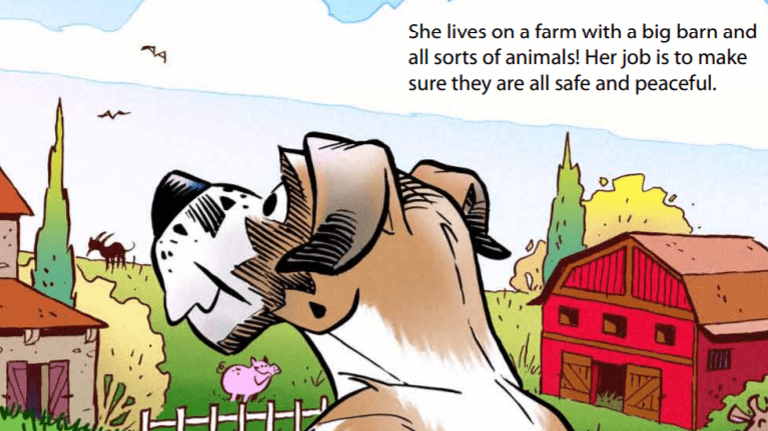 The Maggie and Daisy story is one with several key themes, including friendship, independence, democracy, anti-bullying, and more. It also has pictures of the real Maggie and Daisy!
Here is the book's description:
Life on the farm is always an adventure, especially for best friends Maggie and Daisy. Maggie is a majestic St. Bernard who loves looking after all the farm animals, and Daisy is a tiny one-eyed Chihuahua who regularly relies on Maggie's help. But one day, when Daisy is chased into the dark woods by a bullying rooster, she must find her way back to the farm and Maggie. Faced with her greatest fears, she learns important lessons about cooperation, forgiveness, and friendship on her journey home.
Those who contribute to my Patreon already heard about this, but for everyone else, this is the first public announcement. Yet the book has already been doing well in Amazon sales rankings. So, thank you to everyone who has pre-ordered a copy! I appreciate you all more than you know.
Yours in Reason,
David