I don't often ask for help, because you are already the best readers, fans, and people I know, and you all do a lot by supporting my work. But our high desert homestead ranch was hit by flash floods stemming from a monsoon system, and we could really use assistance.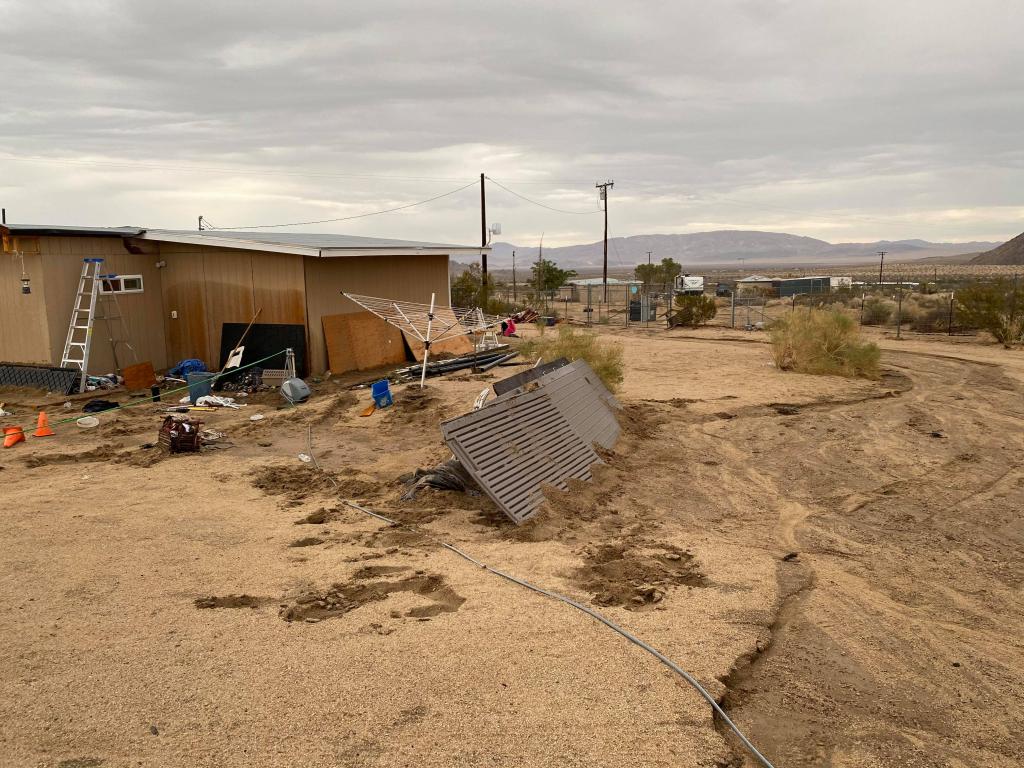 It might sound crazy, but the Mojave desert is known for its potential for flash floods, which can be caused by anything from monsoons in other areas to runoff from the local mountains. You can find some articles about these effects here, here, here, and here.
We bought our ranch a few months ago, and have been working hard to build up a shell of a mid-century cabin that's here, but the building wasn't completely sealed when the storm hit. As a result, water flooded into the building on all sides of it. Rae and I were out there for several hours digging sand and redirecting water to a path that went away from the house.
Here is a video about the aftermath of the storm, which I posted on Facebook.
I know almost everyone is going through a lot right now, with COVID cases surging, corporations trying to take advantage of their workers, and more, so there's absolutely no pressure to do anything. That being said, Rae and I, along with the dogs, Maggie and Daisy, the cats, Spartacus, Lilah, Little Man, and Lilith, and the chickens, Little Foot, Lemon, and Candy, would really appreciate any help that you can provide.
Some people have supported us on Patreon, while others have sent a one-time donation to PayPal (Link to easily send $20: https://www.paypal.com/paypalme/DavidGMcAfee/20). And I appreciate them all more than they can even comprehend.
Thank you all so much for reading, and for anything you do to help.
Yours in Reason,
David, Rae, and the whole farm family