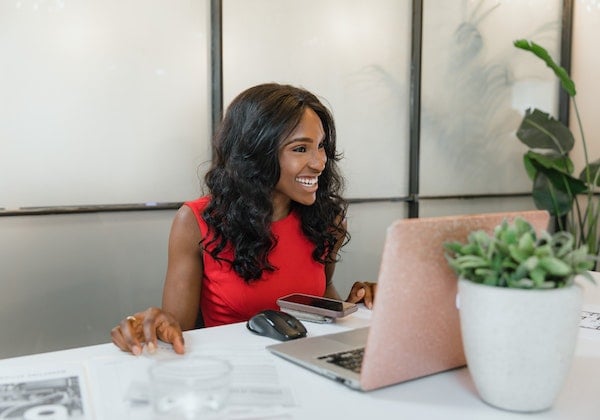 The hybrid work revolution has upended our traditional notions of the workplace. With an increasing number of companies embracing the new normal, it is important to understand the opportunities and challenges that this shift brings. Drawing on insights from industry experts, this article explores the future of hybrid and remote work, as well as the strategies that businesses can adopt to thrive in this rapidly evolving landscape.
Embracing the Benefits of Hybrid and Remote Work
Anthony A. Parzanese, SVP, Global Head of Real Estate & Workplace Evolution at Dow Jones, and Anna Weeden, Workplace Evolution Program Manager at Dow Jones, highlight three key benefits of hybrid work: promoting balanced choice, trust, and flexibility; understanding evolving human behavior in the workplace; and enhancing employee experience.
Similarly, Adrienne Rowe, Head of Workplace Strategy at Raytheon Technologies, points out that hybrid and remote work options enable employers to access broader and more diverse talent pools. This, in turn, makes companies stronger and more innovative.
Yester Sabondzhyan, Director, Americas Consulting at CBRE, notes that hybrid work can also lead to greater space optimization, as well as improved personal and professional autonomy for employees. Spencer Mains, Head of Digital Workplace at Pacific Gas and Electric, observes that remote work has resulted in increased overall joy at work, coworker productivity, and reduced carbon footprint.
Navigating the Challenges of Hybrid and Remote Work
Despite the many benefits, transitioning to hybrid and remote work also brings a unique set of challenges. Rowe identifies aligning expectations as a major challenge for employers, as productivity and performance can be subjective and influenced by individual preferences. The rapid rate of change can also strain the ability of physical environments to adapt.
For Sabondzhyan, the risk of lower employee engagement, intentional restructuring of workplace operations, and the need for new skills and behaviors within the workforce are significant challenges. Mains echoes these sentiments, highlighting the limitations of collaboration technology tools and the capital investment required to enable hybrid work across an organization.
Seeking Internal and External Solutions
To overcome these challenges, companies must leverage both internal and external resources. Parzanese and Weeden emphasize the importance of collaborating with teams across and outside Dow Jones, while Rowe advocates for looking outside the organization for best practices and broader trends.
Sabondzhyan suggests that consultants with experience in workplace strategy and change management can be crucial resources during the evolution, execution, and adoption of hybrid work strategies. Mains believes that understanding how to better leverage technology and future work trends may require external support from consultancies and suppliers.
The Evolving Role of Hybrid Work Experts
As hybrid work becomes more prevalent, the role of internal experts will continue to evolve. Rowe predicts that these experts will become more interdependent with other employee-facing functions, such as technology, human resources, and finance. Collaboration with external subject matter experts will be essential to bring fresh ideas and proven solutions to the table.
Mains envisions a future where digital workplace maturity models and roadmaps guide the implementation of hybrid work strategies. He also emphasizes the importance of engaging senior leadership's imagination and support to ensure the success of these initiatives.
The Future of Hybrid and Remote Work
The future of hybrid and remote work is still taking shape. Parzanese and Weeden expect that organizations will continue to evolve and adapt as their businesses grow. Part of that forward motion is leveraging human behavioral data to make intentional investment decisions that continue to improve the employee experience while delivering a more effective workplace. Rowe emphasizes the need for companies to remain committed to trying new things, learning from their experiences, and making swift course corrections.
Sabondzhyan foresees organizations continuing to balance people and real estate priorities, with a focus on talent, location, workstyle, culture, function, affinity, and financials. The dialogue between workplace experts and peers will be more important than ever before, as they share experiences and lessons learned to pave the way for a more seamless hybrid work experience.
Mains envisions a future that is experience-centric, with a strong emphasis on increasing coworker productivity. He anticipates a data-driven approach to understanding and addressing coworker pain points, as well as the adoption of self-healing technology solutions and devices.
As Adrienne Rowe aptly puts it, "we are early in the journey." The hybrid work revolution presents businesses with both opportunities and challenges. By understanding the experiences and insights of industry experts, organizations can better navigate the road ahead and emerge stronger, more innovative, and better equipped for the future of work.
Conclusion
The hybrid work revolution is transforming the business landscape as we know it. The insights gleaned from these industry experts shed light on the opportunities and challenges that lie ahead. Organizations that embrace flexibility, foster innovation, and prioritize employee well-being will not only survive but thrive in this new era of work. The future of hybrid and remote work is undeniably bright, and as we navigate this uncharted territory together, businesses have the unique opportunity to redefine the workplace, reimagine employee experiences, and ultimately create a more inclusive, efficient, and sustainable future. So, let's embrace the journey and boldly step into the world of hybrid work, armed with the wisdom of those who have already begun to pave the way.
Key Take-Away
The hybrid work revolution presents opportunities and challenges. Embracing flexibility, innovation, and employee well-being is crucial for organizations to thrive in the future of work…>Click to tweet
Image credit: RDNE Stock project/Pexels
Originally published in Disaster Avoidance Experts on May 6, 2023
---
Dr. Gleb Tsipursky was lauded as "Office Whisperer" and "Hybrid Expert" by The New York Times for helping leaders use hybrid work to improve retention and productivity while cutting costs. He serves as the CEO of the boutique future-of-work consultancy Disaster Avoidance Experts. Dr. Gleb wrote the first book on returning to the office and leading hybrid teams after the pandemic, his best-seller Returning to the Office and Leading Hybrid and Remote Teams: A Manual on Benchmarking to Best Practices for Competitive Advantage (Intentional Insights, 2021). He authored seven books in total, and is best know for his global bestseller, Never Go With Your Gut: How Pioneering Leaders Make the Best Decisions and Avoid Business Disasters (Career Press, 2019). His cutting-edge thought leadership was featured in over 650 articles and 550 interviews in Harvard Business Review, Forbes, Inc. Magazine, USA Today, CBS News, Fox News, Time, Business Insider, Fortune, and elsewhere. His writing was translated into Chinese, Korean, German, Russian, Polish, Spanish, French, and other languages. His expertise comes from over 20 years of consulting, coaching, and speaking and training for Fortune 500 companies from Aflac to Xerox. It also comes from over 15 years in academia as a behavioral scientist, with 8 years as a lecturer at UNC-Chapel Hill and 7 years as a professor at Ohio State. A proud Ukrainian American, Dr. Gleb lives in Columbus, Ohio. In his free time, he makes sure to spend abundant quality time with his wife to avoid his personal life turning into a disaster. Contact him at Gleb[at]DisasterAvoidanceExperts[dot]com, follow him on LinkedIn @dr-gleb-tsipursky, Twitter @gleb_tsipursky, Instagram @dr_gleb_tsipursky, Facebook @DrGlebTsipursky, Medium @dr_gleb_tsipursky, YouTube, and RSS, and get a free copy of the Assessment on Dangerous Judgment Errors in the Workplace by signing up for the free Wise Decision Maker Course at https://disasteravoidanceexperts.com/newsletter/.