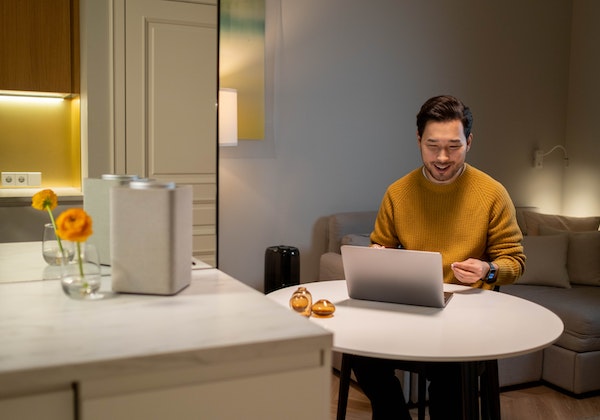 The COVID-19 pandemic upended the events industry, but the post-pandemic landscape now presents opportunities for speaker bureaus. I interviewed Mike Taubleb, Owner of Promenade Speakers Bureau, and Ben Myatt Trenholm, Director of Speakers & Conferences at Thinking Heads, two top speaker bureaus, as well as Meta Nelson, Founder and Agent of Meta Speakers, a speaker management agency, to get their perspectives.
Opportunities for Speakers Bureaus
Taubleb identified "developing ongoing executive education programs for our clients, globalizing our talent networks, and adding more diversity to our talent networks" as opportunities. Ongoing education programs provide predictable revenue streams, while globalizing networks helps match clients worldwide with the best speakers for their needs. Diverse talent that better reflects audiences' experiences allows for relevant knowledge-sharing.
Trenholm added "three significant opportunities: virtual events, expansion of speaker offerings, and trust-building within industries." Virtual and hybrid events allow bureaus to offer clients a wider range of speakers, including high-level and celebrity speakers who may otherwise be unaffordable, even when in-person speakers are unavailable or budgets are limited. Nelson echoed this, saying "Virtual events, expansion of speaker offerings, and trust building within industries and between speakers" present key opportunities. Expanding into virtual presentations also builds trust between bureaus and clients in new industries.
Challenges for Speaker's Bureaus
However, substantial challenges remain. Trenholm pointed out "significant challenges: budget constraints, unpredictable timelines, and last-minute requests." Budgets still recovering from the pandemic and sudden changes in plans or short-notice requests for speakers can pose difficulties for clients and bureaus alike.
Nelson added that "speakers with assistants who don't understand the business" can further complicate things. Lack of industry knowledge among some speakers' staff leads to inefficient communication and coordination.
Taubleb noted "Persuading clients to book talent on longer lead times for better speaker preparation, more talent availability, lower travel risk, rising talent prices, and identifying talent who can provide more unique interactive experiences that enhance human connection" as challenges. Longer lead times allow for more impactful programs and experiences, availability of top choices, and lower costs, but some clients still prefer last-minute planning.
While virtual events provide key opportunities, Trenholm noted that "commissions for virtual events, typically 50% less, impact bureaus' revenue, although virtual bookings still require similar efforts." The financial losses are offset by the benefits of offering exclusive speakers for virtual events even when traveling and otherwise unavailable for in-person bookings.
How Should Speakers Partner With Bureaus?
According to Nelson, "a compelling brand, expertise, and fees aligning with bureaus' business models are essential" for speakers partnering with bureaus. Trenholm agreed, adding that "technological skills to deliver impactful virtual, hybrid and in-person presentations and flexibility in negotiations also matter." Strong brands and expertise drive interest from clients and audiences, while fees suited to bureaus' needs and the ability to present effectively across platforms lead to productive partnerships.
Taubleb said speakers should "First, read bureau sites on how to introduce yourself and follow their direction. It's obvious many bypass this crucial step to their detriment.  Never cold call, don't send a LinkedIn invite without a customized note and some previous credible connection, and do tell bureaus how you make money for them." Following guidelines for submissions, customized outreach, and framing your value from the bureaus' perspective ease the sign-up process.
Productive relationships, Nelson said, require "viewing bureaus as an extension of speakers' teams and maintaining open communication." Collaborating with bureaus as trusted allies and providing prompt responses to their outreach and requests build goodwill and the most effective working dynamic.
While bureaus once avoided virtual and hybrid events, Nelson said these now "provide standard offerings." Trenholm concurred, saying "useful innovations, improved customer service, streamlined contracts, and expanded options drove greater success for some bureaus. Digital capabilities and expertise have become essential, with some companies benefitting from investments in virtual and hybrid programs.
Taubleb noted "Speakers are being asked for more interactive programs in all mediums, bureaus need to prove their talent's online skills, need contractual flexibility on sharing of content, and need to explain how you'll maintain participant engagement." Keeping audiences engaged across delivery platforms requires technological skills, high-quality content designed for virtual settings, and interactive components, which bureaus and their talent must provide.
As an experienced speaker, I can attest to Taubleb's point of interactive presentations in all mediums. I had to learn new tools, such as Prezi Video, which proved a lot more visually engaging than PowerPoint for audience; in turn, I had to level up my use of other ones, like Zoom and Microsoft Teams, which I used before the pandemic, but to a much lesser extent, and now had to truly master in order to use them to their full potential to engage audiences in an interactive manner. As a result of this legwork and innovation, I ended up getting excellent testimonials, while cultivating a national brand as a future of work expert – thus, The New York Times called me an "Office Whisperer" and "Hybrid Expert," which really appeals to keynote audiences.
The Future of Speaker's Bureaus
As Nelson put it, "Embracing change, overcoming challenges, and capitalizing on new opportunities will enable speaker bureaus to thrive." Adapting to shifts in the industry, addressing issues that arise, and leveraging new possibilities for growth will position bureaus to prosper.
Trenholm added that "bureaus provide speakers' expertise and brands, reputation, and a memorable experience, benefitting both clients and audiences, now more than ever." By connecting clients with the best speakers for their needs, bureaus enable impactful events and memorable experiences for participants. Despite difficulties, their role remains essential.
Taubleb said "Clients have more talent and talent platform choices than ever. A good bureau simplifies the selection process, provides objective strategic guidance and reduces risk. There will be a place for multiple models from exclusive talent agents to non-exclusive brokers." While clients now have many options for finding and booking speakers, bureaus continue offering valuable services. Curating a range of world-class talent, providing impartial recommendations to optimize clients' goals, and mitigating risks associated with events will ensure bureaus remain relevant, regardless of the precise model.
Conclusion
Though initially confronted with substantial setbacks due to COVID-19, speaker bureaus appear poised to emerge stronger. By expanding their digital capabilities to offer virtual and hybrid events, developing more diverse and global talent networks, and providing strategic end-to-end guidance, they continue meeting clients' shifting needs. Close collaboration with both clients and speakers, a willingness to invest in new opportunities, and adapting to industry changes will be key to their success in an ever-evolving events landscape.
For those seeking influential and transformative speakers, partnering with a reputable bureau may provide the best ROI. For speakers looking to expand their reach, establishing a relationship with a bureau suited to their brand and areas of expertise can open doors to new audiences. Though the events world may look quite different going forward, the role of bureaus as connectors and navigators will remain. By embracing innovation and honing their strategic value, these companies are shaping a bright future in our post-pandemic reality. Overall, the outlook is optimistic for these vital behind-the-scenes partners in creating memorable experiences and sharing ideas that matter.
Key Take-Away
Speaker bureaus have adapted to the post-pandemic world by embracing virtual events, expanding offerings, and building trust, positioning themselves for success…>Click to tweet
Image credit: cottonbro studio/Pexels
Originally published in Disaster Avoidance Experts on May 7, 2023
---
Dr. Gleb Tsipursky was lauded as "Office Whisperer" and "Hybrid Expert" by The New York Times for helping leaders use hybrid work to improve retention and productivity while cutting costs. He serves as the CEO of the boutique future-of-work consultancy Disaster Avoidance Experts. Dr. Gleb wrote the first book on returning to the office and leading hybrid teams after the pandemic, his best-seller Returning to the Office and Leading Hybrid and Remote Teams: A Manual on Benchmarking to Best Practices for Competitive Advantage (Intentional Insights, 2021). He authored seven books in total, and is best know for his global bestseller, Never Go With Your Gut: How Pioneering Leaders Make the Best Decisions and Avoid Business Disasters (Career Press, 2019). His cutting-edge thought leadership was featured in over 650 articles and 550 interviews in Harvard Business Review, Forbes, Inc. Magazine, USA Today, CBS News, Fox News, Time, Business Insider, Fortune, and elsewhere. His writing was translated into Chinese, Korean, German, Russian, Polish, Spanish, French, and other languages. His expertise comes from over 20 years of consulting, coaching, and speaking and training for Fortune 500 companies from Aflac to Xerox. It also comes from over 15 years in academia as a behavioral scientist, with 8 years as a lecturer at UNC-Chapel Hill and 7 years as a professor at Ohio State. A proud Ukrainian American, Dr. Gleb lives in Columbus, Ohio. In his free time, he makes sure to spend abundant quality time with his wife to avoid his personal life turning into a disaster. Contact him at Gleb[at]DisasterAvoidanceExperts[dot]com, follow him on LinkedIn @dr-gleb-tsipursky, Twitter @gleb_tsipursky, Instagram @dr_gleb_tsipursky, Facebook @DrGlebTsipursky, Medium @dr_gleb_tsipursky, YouTube, and RSS, and get a free copy of the Assessment on Dangerous Judgment Errors in the Workplace by signing up for the free Wise Decision Maker Course at https://disasteravoidanceexperts.com/newsletter/.