In order to introduce my new book, I'm going to give away all kinds of Kindle books (besides my own).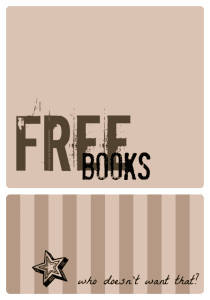 This is how it will work.
In two weeks, I'll start a four-week series introducing the major themes of the book. Each week, I'll discuss a different theme that follows the major sections of my new book Saving God's Face: A Chinese Contextualization of Salvation through Honor and Shame. Each week, I'll pick a winner at random and give away books that are related to that week's theme.
The various themes to be discussed include…
(1) contextualization
(2) Chinese culture/theology/church
(3) honor, shame, face (in the Bible, ancient world, and China)
(4) salvation (including the gospel, atonement, and justification).
This and next week, I'll explain why these topics matter and who the book was written for.
How do you enter? There are a few different ways.
1. Subscribe by EMAIL  or FOLLOW the blog (this gets you 2 entries)
2. Post something about the book on your own blog or Facebook page (2 entries)
—you need to let me know
3. "Like" the Jackson Wu Page on Facebook (1 entry)
–make sure to add a link to my blog as well so I'll be notified you did it.
4. "Follow" on Twitter (1 entry).
–If you are already a follower, then Tweet something about the book so I can see it.
Misc Notes
** I'll start adding "entries" starting now. So, if you today enter in one of the ways mentioned, you'll be entered into the contest.
** Your entries count for the entire four weeks (but you can only win once).
** If you buy the book, then leave a comment or post a blog to let me know. I'll add an extra entry into the contest on your behalf. You can give away the free one as a gift. Keep the other books for yourself.