A few months ago, I shared two videos that demonstrate what a gospel presentation might look like from an honor-shame perspective.
In this post, I want to discuss two questions that particularly shaped the first video ("Do you want face?"). For your convenience, I've reposted the video at the bottom so you can see how I used the simple approach discussed in this post.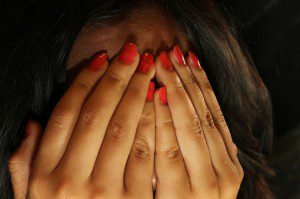 These questions address key themes related to honor and shame. In addition, hey are general enough that they can be used in any context. As a result, there is great flexibility in the way that we might lead an evangelistic conversation.
If you look back at the first video, you can the following 2 questions repeated in some form over the course of 3 cycles. These two questions focus on the two ways that someone gains or loses honor and shame (H/S).
1. Who are you?
2. What do you do?
First, person could be ascribed H/S, as a result of one's relationships (e.g. one is the president of a company, has a certain family name, etc.). The focus here is on who a person is in relative to others.
Second, there is achieved H/S (e.g. winning a gold medal, making the honor roll, etc.). This is a bit more individualized and focuses on what we do or fail to do.
The First Cycle
We have all lost face
Observe that in the first cycle, I address the average person, spotlighting the fact that we all lack the sort of honor that we ultimately desire. This is due to a variety of reasons. For example, we lack relationships. We live within a fragmented human family.
We too have contributed to the problem via favoritism and indifference, dividing the world into "insiders" and "outsider" according to worldly standards. In addition, we have all done things we wouldn't want others to know about. We have failed in various ways and have shown ourselves to be people in need of God and others.
In short, we have all lost face before others and, most importantly, in the eyes of God.
The Second Cycle
Jesus has face.
In the second round, we adapt the questions to focus on Christ.
1. Who is Jesus?
2. What has he done?
The discussion that follows then talks about who Jesus is in relation to God the Father and the world. In addition, we want to magnify his great works, such as when he defeats demons, disease, dominions, and even death. Only Jesus has perfect "face" before God.
The Third Cycle
We too can have face.
In the third and final cycle, we tell answer two questions in view of our having faith in Christ.
1. Who can we be?
2. What can we do?
First of all, we can become adopted children of God. The Father gives us Christ's own glory (cf. John 17:22). The second question could be interpreted in two different ways. For example, we can explain what we must do to have a changed identity. Furthermore, we can highlight what the Christian is enabled to do by virtue of the Spirit's power in our lives. This is part of the good news of salvation…. the Spirit frees us to follow Christ from the heart (cf. Rom 6:17).
Only those who are in Christ have true honor before God.
While more could be said, this post captures the basic flow of conversation that people can use when having gospel conversations. The "who?" and the "what?" questions guide our conversation partners in reflecting on true honor and shame.
On what basis do they claim to have "face"? If it is based on relationships or achievements, it is quite easy to see that we all fall short. We need to see ourselves in relationship to God and thus the human family. We need to define success and failure in view of the big picture.
---
These questions are applicable all people in any context. Also, there is flexibility. They speak the shame of sinners, the glory of Christ, and the honor restored to the saints.
So, go for it. Ask your friends and neighbors, "Do you want face?"
Let me know what you think? Leave a comment when your thoughts and suggestions.
For the Chinese version of this video, click here.
---
Credit: sevenheads via pixabay (CC 2.0)