Today, I received the proofs for my forthcoming book with IVP. It's titled Reading Romans with Eastern Eyes: Honor and Shame in Paul's Message and Mission. I thought I'd share the cover with you.
You get a discount if you pre-order it on Amazon or on the book's IVP page. Contrary to what Amazon says, it's expected to come out in May.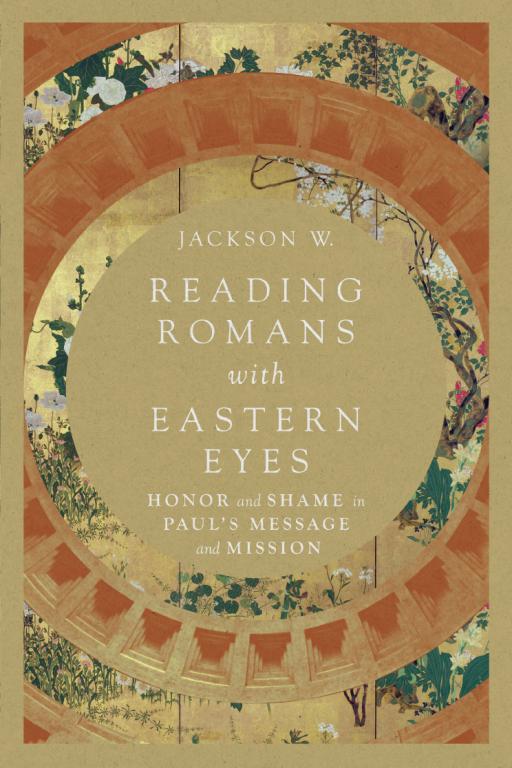 Here is the description on the back cover:
What does it mean to "read with Eastern eyes"? According to Jackson Wu, an Eastern perspective is in many ways culturally closer to that of the first-century world. Cultural values of honor and shame, social status, tradition, hierarchy, and relationships are similar in both East Asia and the New Testament.

As readers, we bring our cultural understanding and values to the text. Our biases and background influence what we observe—and what we overlook. Wu aims to help us develop our "Eastern lenses" in order to interpret Scripture well and gain insights we might have missed.

In Reading Romans with Eastern Eyes, Wu demonstrates how an Eastern perspective sheds light on Paul's most complex letter. When read this way, we see how honor and shame shape so much of Paul's message and mission.
For those who are interested, I've previously written on Romans. For published articles, see
"Paul Writes to the Greek First and also to the Jew: The Missiological Significance of Understanding Paul's Purpose in Romans." The Journal of the Evangelical Theological Society, Vol 56, no. 4 (Dec 2013).
"Why is God Justified in Romans?: Vindicating Paul's Use of Psalm 51:4 in Romans 3:4." Neotestamentica. December 2017.
A few blog posts include:
Is the glory of God intrinsic to humanity? Rethinking Romans 3:23
Adam, Israel, and Union with Christ in Romans
 Also, the last major chapter of Saving God's Face has a large section on honor and shame in Romans.