Want to make someone give you a look of surprise? Simply tell them that honor and shame are prominent themes in Paul's letter to the Romans.
These people might be unwilling to pick up a book like Reading Romans with Easter Eyes: Honor and Shame in Paul's Message and Mission. That's one reason I created the infographic below.
The graphic gives a quick glimpse into the way Paul uses honor and shame language in his famous letter. Rather than merely count a few terms like "honor" and "shame", I identified various phrases and concepts that carried connotations of honor and shame for the original audience.
Take a look and then pass it along to your friends and partners on social media.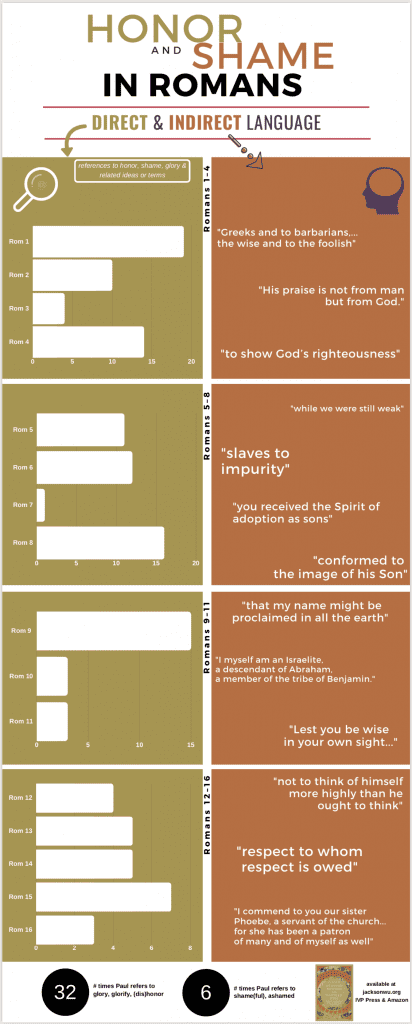 For a PDF of the infographic, click here.
For a video trailer to the book, click here.