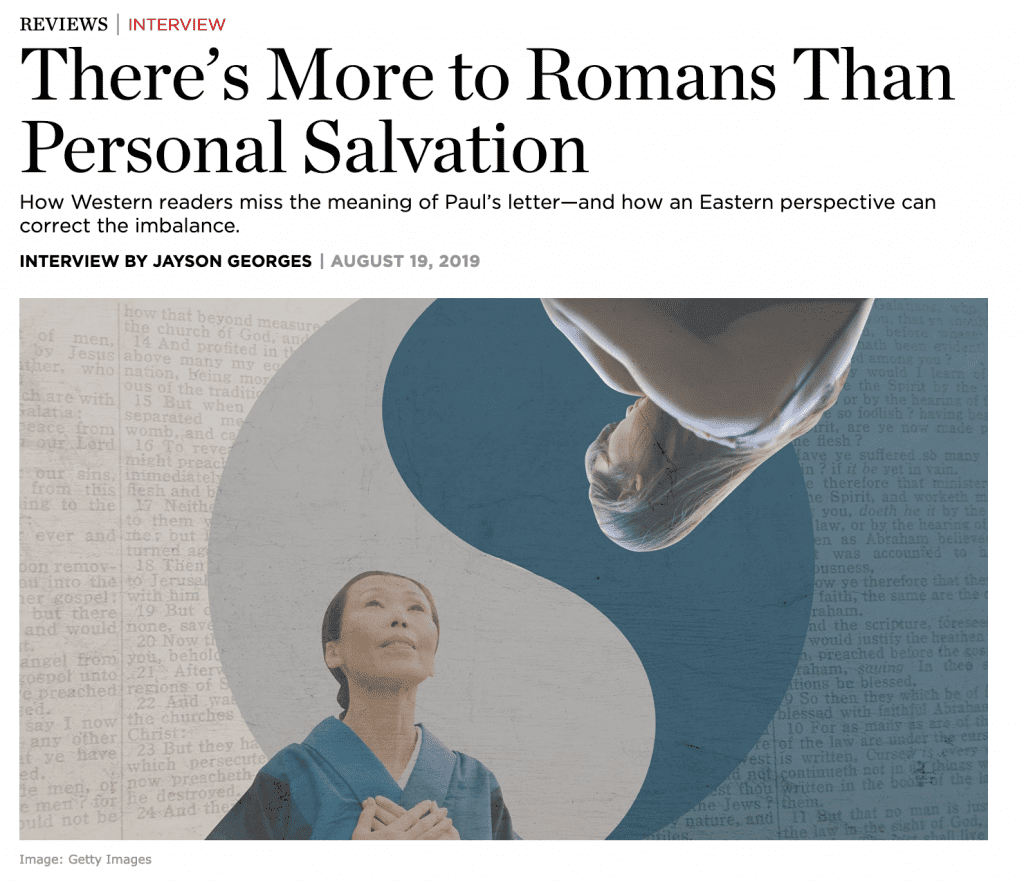 The most recent issue of Christianity Today focuses attention on Reading Romans with Eastern Eyes! In the magazine's "Reviews" section, you will find an interview where I have the opportunity to highlight key ideas from the book.
Jayson Georges conducted the interview. His questions reflect several of those I think many other readers have as well. For example, Jayson asks,
The ideas in Reading Romans with Eastern Eyes emerged from both your research and overseas ministry experience. Can you share some of the story behind the book?
How does reading Paul's letter through an "honor-shame lens" help us understand his argument?
Can you point to particular passages in Romans that an honor-shame lens helps us better interpret?
In recent decades, New Testament scholars have debated the purpose and theology of Paul's letter to the Romans. Some align with the "New Perspective" on Paul, which emphasizes the corporate dimensions of salvation, while others prefer an older understanding that stresses individual guilt and atonement. How does your interpretation relate to these conversations?
People sometimes observe how honor and shame are becoming more prevalent in American culture, particularly among millennials. How might Western believers benefit from an Eastern perspective on Romans?
I hope you will find the interview helpful. For a longer, more in-depth discussion, check out
my interview on the New Books in Biblical Studies podcast
.
After reading the Christianity Today article or listening to the NBB podcast, let me know what you think. What do you find most helpful? What remains unclear? Any glaring weaknesses? Do you have any other questions you would like answered? Your feedback helps me to teach and communicate the book of Romans more clearly.
Finally, if you find either of these interviews interesting or engaging, feel free to forward it to others. It is always great to spread the conversation.
Click here to the Reading Romans with Eastern Eyes book page