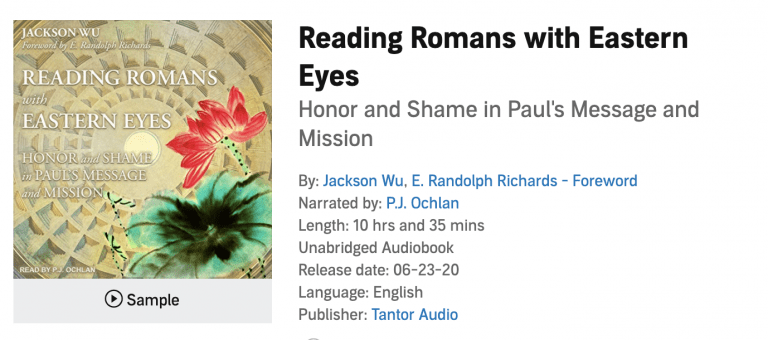 Great news! Reading Romans with Eastern Eyes has now been recorded as an audiobook!
When it's your own book, you become more sensitive to the little details. In my opinion, the reader's voice is best at 1.1 speed. For some reason, Tantor Audio made their own cover for the book…. not sure why. I guess IVP doesn't let others use their own cover designs.
I hope you enjoy the book in audio form!