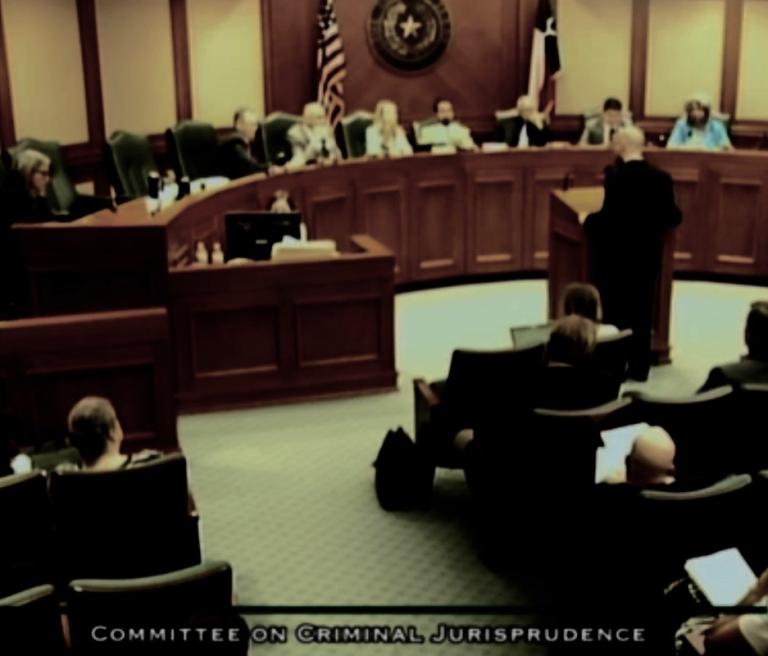 *Testimony on the Abolition of the Death Penalty before the Criminal Jurisprudence Committee of the Texas House of Representatives / April 17, 2017
I have been involved in innumerable organizations, actions and efforts to abolish the death penalty here in Texas. I serve as a spiritual advisor for two men on death row. One of which…Paul Storey…was scheduled to be executed a few weeks ago and was saved by a stay of execution. As we sit here the day after Easter…what a time to be having this conversation. I could talk about the cost. I could talk about class. I could talk about the exonerations. I could talk about many things…but what is important to me is Jesus. How in the world can we have a legislature…most of whom profess to be Christians…get to the issue of the death penalty and prove to be so zealous about killing people? Jesus attended one other execution besides his own. There was a woman caught in adultery. At the time, adultery was a capital offense. So, the Pharisees threw the woman at the feet of Jesus. There is no question that the Pharisees were prepared to kill her. Jesus didn't go ahead and put the needle in. Jesus didn't go ahead and flip the switch. Jesus bent down in the dirt and placed his body between the woman and those who had condemned her. So, I invite you to think about where Jesus would stand on this day. Those who refuse to move forward with the abolition of the death penalty will to have to step over Jesus to continue killing the condemned. Know that the very body of Jesus is lying there. At the end of the day, Jesus tells us to love our neighbors as ourselves. How in the world are we going to love our neighbor and kill them? Refusing to kill your neighbors…that's one of the base lines for following Jesus. I hope that those of you who claim to be Christians will decide this day to turn from the evil of the death penalty and follow Jesus. Amen.
Y'all got any questions? Good. I thought I was pretty clear.