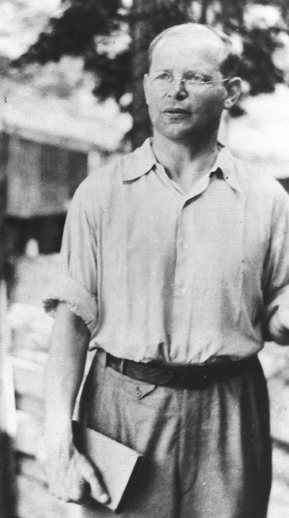 First, some context for me. In writing my Sermon on the Mount I struggled with how to deal with Bonhoeffer, or with which Bonhoeffer. I wrote up a section for early in the commentary that set out how I had learned to interpret Bonhoeffer's ethics in the unfolding of his life and thought. This is what I wrote:
Dietrich Bonhoeffer

Before offering a new way of framing the ethics of Jesus we need to consider the ethics of Dietrich Bonhoeffer, a man whose status has arisen of late due to the completion of the critical editions of his works and due to a popularity uptick from several recent biographies and studies. Bonhoeffer had the courage of a hero in his singular defense of Jews over against a developing German Christian movement and in his razor-sharp perception of Hitler's manifold evils.[1]

His theological career can be divided into three periods:

Early: theological discovery (1923-1931)

Middle: pastoral theologian (1932-1940)

Late: conspirator (1941-1945).

Discipleship, in which his brilliant exposition of the Sermon on the Mount is found, belongs to the second period of his life when he was pastoring and teaching students in the underground seminary at Finkenwalde. His understanding of ethics grew and shifted. The middle period differs from the early period[2] and his ethics in the second period vary from his ethics in the later period. It was during that third period that two other works emerged: his Ethics and his Letters and Papers from Prison.[3] The important consideration for understanding Bonhoeffer and the Sermon is that the Bonhoeffer of Discipleship is not identical to the Bonhoeffer of those latter works.[4] A case can be made that the Bonhoeffer of that later period is at odds with the Bonhoeffer of Discipleship. The contrast between the two periods, which the quotation in the next paragraph will illustrate, could be explained by Bonhoeffer's reluctant move toward a version of the two realms theology in Lutheran theology.  That is, in the realities of life, in the realm of the world, Bonhoeffer lived in a way at odds with the ethics of the Sermon, an ethics for the kingdom of God. Importantly, Bonhoeffer does not justify his life as a double agent in the Military Intelligence in his later period, a time devoted to deception, to the conspiracy against Hitler and to founding a different Germany and German church. In this later period Bonhoeffer surrenders to a kind of irresistible reality, to worldliness, that is, to the guilt and shame of German corruption in order to rid Germany of that corruption by praying and working for the defeat of Hitler.[5] How he lived during this period contrasts with the vision he articulated in Discipleship. Here is how Bonhoeffer put it in the last year of his life: "For a long time…. I thought I myself could learn to have faith by trying to live something like a saintly life. I suppose I wrote Discipleship at the end of this path. Today I clearly see the dangers of that book, though I still stand by it."[6]  There is tension here between his "this-worldliness" and his earlier Discipleship. That he has to say he still stands by the early work is a telling concession that emerged in his thinking as a result of his participation in the conspiracy.

Bonhoeffer knew what was involved at the deepest level of life when he chose to enter into the conspiracy. Listen to these words that reflect his experience in the conspiracy and what it was doing to character: "We have been silent witnesses of evil deeds. We have become cunning and learned the arts of obfuscation and equivocal speech. Experience has rendered us suspicious of human beings, and often we have failed to speak to them a true and open word. Unbearable conflicts have worn us down or even made us cynical. Are we still of any use? We will not need geniuses, cynics, people who have contempt for others, or cunning tacticians, but simple, uncomplicated, and honest human beings. Will our inner strength to resist what has been forced on us have remained strong enough, and our honesty with ourselves blunt enough, to find our way back to simplicity and honesty?"[7] The admission of the need to "find our way back" is the revelation of the contrast between the two periods in his life.

Because Bonhoeffer's Discipleship is one of the most important studies ever on the Sermon on the Mount, and because I will make him one of the principal scholars with whom I interact in the pages that follow, it is important to locate his classic work in its proper place in his life and theological development. Bonhoeffer's own journey is the struggle the church has always had with how to live out the Sermon on the Mount.

---
Because I am not a Bonhoeffer specialist, nor have I read his entire works in chronological order ever in my life, I thought it would be wise to check out what I had written with a Bonhoeffer expert. I chose Mark Thiessen Nation, professor at Eastern Mennonite University, and a leading Bonhoeffer (and Yoder) scholar. We had some exchanges, included in which was his telling me that he was at work with two others on a book about Bonhoeffer that would seek to show that Bonhoeffer was not in fact involved in any plot to assassinate Hitler. In other words, that he was not involved in the conspiracy to eliminate the Führer. I was a bit stunned by his comments, not the least of which reasons was that I didn't know how else to read the man's life. But out of respect for Mark's work, I chose to eliminate the above section and to modify the commentary wherever I had assumed this scheme of reading Bonhoeffer in three stages. The most important element of this scheme was that Bonhoeffer changed his mind from being a pacifist to being a (Niebuhrian) realist. I reasoned, however, that if Nation was going to prove that theory wrong, it would be wise for me to await publication of his book before I both came to a more complete understanding and published anything about it.
Mark Thiessen Nation, along with Anthony G. Siegrist and Daniel P. Umbel, have now published their work: Bonhoeffer the Assassin? Challenging the Myth, Recovering His Call to Peacemaking (Grand Rapids: BakerAcademic, 2013). They ask if Bonhoeffer was involved in the conspiracy to kill Hitler. They conclude he was not. In part two of this review I will sketch their views and respond to their proposal.