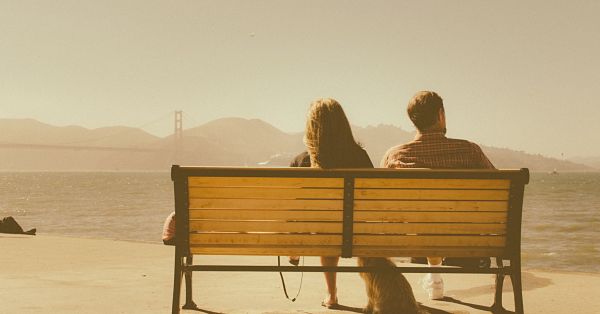 The Bests and Mosts about American Universities and Colleges.
An alternative to Rod Dreher: The Pietist Option.
Of course, that kind of change won't happen overnight. But churches that are "reformed, and always reforming" don't offer quick fixes. Instead, we must study God's Word, live out our faith in love, and strive for unity with patience, and in hope.

For in the end, the Pietist option is to live in active expectation that the God of the Resurrection works through people as imperfect as us, to reform his flawed church and, through it, to renew the weary world he loves so much.
KNOXVILLE, Tenn. — Eighty-nine degrees in the shade, and the Water Wagon rolled down Broadway to offer cold water to Knoxville's thirsty homeless.

Six young people – from seventh-graders to rising college freshmen – manned the homemade, big red wagon and its giant aluminum pot filled with water. They were taking water to the streets as part of the Win Our World Urban Ministry.

WOW is a youth summer ministry operated out of St. John's Lutheran Church, 544 N. Broadway. For seven summer weeks, WOW hosts young people from Knoxville and from as far as Minnesota to work on community projects. This is its 14th year.

Each week – sometimes daily, sometimes less – WOW young people load a huge pot, two ladles and three sleeves of 16-ounce plastic cups into a red metal wagon. They fill the pot about three-fourth full of cold water and ice. No one's sure how many gallons the 18-inch-tall pot can hold, but it looks big enough to feed a congregation.
By its very name, the liberal-arts pathway is tinged with privilege. Blame this on Cicero, the ancient Roman orator, who championed the arts quae libero sunt dignae (cerebral studies suited for freemen), as opposed to the practical, servile arts suited for lower-class tradespeople. Even today, liberal-arts majors in the humanities and social sciences often are portrayed as pursuing elitist specialties that only affluent, well-connected students can afford.

Look more closely, though, and this old stereotype is starting to crumble. In 2016, the National Association of Colleges and Employers surveyed 5,013 graduating seniors about their family backgrounds and academic paths. The students most likely to major in the humanities or social sciences—33.8 percent of them—were those who were the first generation in their family ever to have earned college degrees. By contrast, students whose parents or other forbears had completed college chose the humanities or social sciences 30.4 percent of the time.

Pursuing the liberal-arts track isn't a quick path to riches. First-job salaries tend to be lower than what's available with vocational degrees in fields such as nursing, accounting, or computer science. That's especially true for first-generation students, who aren't as likely to enjoy family-aided access to top employers. NACE found that first-generation students on average received post-graduation starting salaries of $43,320, about 12 percent below the pay packages being landed by peers with multiple generations of college experience.Yet over time, liberal-arts graduates' earnings often surge, especially for students pursuing advanced degrees. History majors often become well-paid lawyers or judges after completing law degrees, a recent analysis by the Brookings Institution's Hamilton Project has found. Many philosophy majors put their analytical and argumentative skills to work on Wall Street. International-relations majors thrive as overseas executives for big corporations, and so on.
Hummingbirds took just 22 million years to diversify from a single common ancestor into 338 tiny, colorful species. And they have not finished yet.

Evolutionary biologist Jim McGuire of the University of California, Berkeley, and his collaborators have found that although some hummingbird groups have saturated the available space in their environments, others are still developing into new species at an extraordinary rate. By comparing their rates of speciation and extinction, McGuire's team calculated that the number of hummingbird species could double before reaching an equilibrium in the next several million years. The results are published in Current Biology.

"This is unique evidence of one of the most spectacular known examples of an incomplete adaptive radiation," says Juan Francisco Ornelas, an evolutionary biologist at the Institute of Ecology in Xalapa, Mexico. ('Adaptive radiation' is biologists' term for a rapid differentiation into distinct species.)

Hummingbirds are only found in the New World, and the majority of species live in South America. McGuire's team carried out the largest-ever study of the group's evolution by comparing DNA from 284 species.

"It's impressive," says Robb Brumfield, a geneticist at Louisiana State University in Baton Rouge. "The samples they used are the product of 30-plus years of ornithologists lugging nitrogen tanks and collecting in remote regions" of Central and South America. The researchers collected tissue samples and needed to keep them frozen to allow for DNA sequencing.
SAN FRANCISCO — For years, job hunting over the age of 40 in the youth-obsessed Silicon Valley could prove hazardous to your career.

But judging from the experiences of technology workers roaming the country in search of job opportunities elsewhere, ageism is a universal problem in the industry.

"It's not just Silicon Valley. It is everywhere," says Pete Denes, 59, who used to run a $200 million sales division at Hitachi and now sells yard and monument signs in his native Omaha after a go at real estate in Phoenix. "It is very frustrating after a while."

From California to Arizona and now Omaha, Denes says he traveled far and wide in search of work in tech.  Nearly a decade and 300 rejected resumes later, he concluded it's "virtually impossible to get my foot in the door anywhere."

His experience is becoming increasingly common.

Age is the silent career killer in the tech industry. While companies openly wrestle with the lack of racial and gender diversity, regularly releasing workforce demographics, they refuse to disclose the average age of their staffers and offer little in the way of internal support for older workers.

A rise in complaints, and lawsuits, over ageism in Silicon Valley and elsewhere the past few years has contributed to the reticence among major tech employers to speak up on the topic.
Good for the Prohibitionists?!
One hundred years ago, by a bipartisan vote of 65 to 20, the U.S. Senate submitted to the states what became the 18th Amendment. A century on, the common understanding of the Prohibition Era is based more on folklore than fact. Many believe temperance was about right-wing "Bible-thumpers" dictating to everyone "thou shalt not drink."

Even academics embrace that misunderstanding. The late sociologist Joseph Gusfield argued that Prohibition was a "symbolic crusade" of rural evangelicals against modernization and immigration. Historian Lisa McGirr says Prohibition was meant to "discipline" poor, urban, immigrant, and minority communities. Cast as culture clash, Prohibition would fit comfortably into a lineage of reactionary politics from nativist "Know Nothings" through the "whitelash" of Trumpism.

But viewing Prohibition as a conservative cultural backlash runs into many inconvenient facts. Here are three myths about the movement.

Temperance crusaders were mostly backward cultural conservatives.
Prohibition was a uniquely American utopian fever.
Prohibitionists were trying to legislate individual morality.
Are you thinking of wearing royal blue suits? 
Royal, azure, Klein, iris, Majorelle, Oxford, sky and French. The number of words used to describe the eye-catching shade of blue that's currently the toast of the menswear crowd is only limited by the imagination of the people describing it. In truth it doesn't matter what you call it, it only matters that you're wearing it. That's why we've put together a guide to the myriad of ways a man can wear royal blue.

Of course, blue, a traditionally masculine colour, has always been central to men's clothing. However, much of the time navy predominates. Navy blue looks smart because it's a uniform rather than a variegated colour, and is so dark that it borrows much of the formality we associate with black clothes. In short, though navy is wonderfully adaptable, it's rather sober – royal blue provides a more vibrant alternative, particularly during the warmer months.

The degree to which you want to embrace royal blue will likely depend on your environment as well as your inclination. For some men a new watch strap will be enough, while others won't be satisfied until they're in a royal blue mohair suit. Whether you wish to inject a little personality into your suits, seek an alternative to black for your next pair of tailored trousers or just want a new casual jacket, this season the answer comes in the form of royal blue. Here are six ways to achieve this.
When a receptionist hands out a form to fill out at a doctor's office, the questions are usually about medical issues: What's the visit for? Are you allergic to anything? Up to date on vaccines?

But some health organizations are now asking much more general questions: Do you have trouble paying your bills? Do you feel safe at home? Do you have enough to eat? Research shows these factors can be as important to health as exercise habits or whether you get enough sleep.

Some doctors even think someone's ZIP code is as important to their health as their genetic code.

That's why Shannon McGrath was asked to fill in a "life situation form" this spring when she turned up for her first obstetrics appointment at Kaiser Permanente in Portland. She was 36 weeks pregnant.

"When I got pregnant I was homeless," she says. "I didn't have a lot of structure. And so it was hard to make an appointment. I had struggles with child care for my other kids; transportation; financial struggles."

The form asked about her rent, her debts, her child care situation and other social factors. On the strength of her answers, Kaiser Permanente assigned her what's called a "patient navigator."

"She automatically set up my next few appointments and then set up the rides for them, because that was my No. 1 struggle," McGrath says. "She assured me that child care wouldn't be an issue and that it would be OK if they came. So I brought the kids and everything was easy, just like she said it would be."

McGrath's navigator helped her get in touch with local nonprofits that helped her with rent, with a phone and essentials for the baby — such as diapers and bottles — all in the hope that making her life easier might keep her healthier and, in turn, keep Kaiser's medical costs lower.

McGrath says her patient navigator, Angelette Hamilton, was a bureaucratic ninja, removing paperwork obstacles that kept her from taking care of herself and her family.
Summer melt, by Nashwa Bawab:
After Sheyenne Humphreys graduated from her high school in 2016, she excitedly moved to Austin to begin taking classes at Austin Community College. But as summer break melted away, so did her intentions to go to school.

Humphreys is one of many college-intending freshmen who have melted under the heat of college preparation during the summer months before classes begin. This phenomenon is called "summer melt" and happens when college-intending high school graduates who have taken big steps towards college – like being admitted and applying for financial aid – just do not show up when classes start.

In order for students to successfully matriculate, they must complete tasks like signing up for orientation, completing financial aid application requirements, buying textbooks and finishing paperwork.

Some of causes of summer melt arise when students and their families become overwhelmed with these big decisions, are disconnected from any help, and are unaware of important information before deciding not to attend in the fall, said Lindsay Page, assistant professor at the University of Pittsburgh who has done research on summer melt.

"In this period of transition, families and students are literally signing on the dotted line for some really big financial decisions," Page said. "They're making big financial decisions at a time when they're disconnected from any institution that would necessarily give them support."

And this has a significant impact on enrollment. According to Page's research, anywhere between 10% to 40% of students across the country melt away before the start of fall classes, with higher melt rates among students who intend to go to community college.