By Ruth Tucker, author of Extraordinary Women of Christian History.
"Mother in Israel" is what Methodists called her. It was fitting. Like Judge Deborah who sang: "I arose as a mother in Israel," Mary Bosanquet Fletcher arose and took a leading role working alongside, and independently of, John Wesley. She was the one who convinced him to permit women to preach—though never for her own self-aggrandizement. "I know the power of God which I have felt when standing on the horseblock in the street at Huddersfield," she wrote, "but at the same time I am conscious how ridiculous I must appear in the eyes of many for so doing."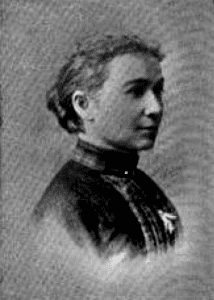 Yes, ridiculous. She grew up in a mansion, living in luxury: high fashion, dinner parties, ballroom dances, theater and Riviera vacations.  Her father was a wealthy merchant and her brother would become a director of the bank of England. Confirmed at 13 into the Anglican faith at St. Paul's Cathedral, she was already conflicted about how wealth fit in with true Christian discipleship. Soon after that she adopted a simple lifestyle and began wearing plain dresses and volunteering for ministry to the poor. Her parents were upset and humiliated. Then, she refused the marriage proposal of a wealthy young gentleman. That was final straw. Her parents insisted she either come to her senses or move out of the mansion, fearing she might influence her younger siblings.
She moved into a dingy flat, living and working with a Methodist class leader. Such a lifestyle was indeed scandalous. But then word came that she had inherited her grandmother's estate. She quickly transformed it into an orphanage with help of two other women. For more than a half century she would conduct ministry to the poor while establishing and leading Methodist classes and societies and often preaching several times a week.
Actually, she didn't preach. She wasn't allowed to. She was permitted simply to exhort. I laugh at the distinction and am reminded of my first year as the only full-time female professor at Calvin Seminary. I was eating lunch in the faculty room, and one of my colleagues had heard that I had preached at a Christian Reformed Church. He began pontificating about how inappropriate that was—that I should have informed the pastor ahead of time that I would be willing to exhort but not preach. I told my colleague that I would not offer an alternative. It would be like saying no I can't preach but I'll do a liturgical dance. (Maybe snippy remarks like that had something to do with why I ended up getting fired.)
But whatever they wanted to call it, Mary Bosanquet preached. That she preached is far more amazing than any preaching I have ever done. She was born with a defective tongue fused to the roof of her mouth and nearly died after surgery to repair it. Nevertheless, she persisted—and preached. That despite being heckled and occasionally ducking dirt balls hurled her way.
John Wesley, though admitting to making a fool of himself with his outdoor preaching, dreadfully feared the "Quaker" label. Although George Fox had died in 1691 before Wesley was born, his wife Margaret Fell had carried on for more than a decade, and under her leadership women's equality in ministry was confirmed. What a disgrace. Recall Dr. Johnson's famous quip. Boswell had told him about a Quaker meeting he had attended earlier in the day (in the summer of 1763 at the height of Wesley's ministry). Dr. Johnson responded: "Sir, a woman's preaching is like a dog's walking on his hind legs. It is not done well; but you are surprised to find it done at all."
A woman preaching was a joke. Both John Wesley and Mary Bosanquet were well aware of that. Thus the rules that John imposed on Mary and her two close associates Mary Crosby, Sally Ryan and others.  Mary Bosanquet initially did not speak from the pulpit, rather from the steps leading to it. To preacher Margaret Mallet John wrote: "Never scream. Never speak above the natural pitch of your voice; it is disgustful to hearers. It gives them pain not pleasure." His general rule for women was to give little exhortations interspersed by prayer and hymns, so that no one could ever accuse him of endorsing Quaker-like preachers.
But then in 1771, Mary wrote to John, reminding him that biblical women had been called to preach "in extraordinary situations." She pointed to New Testament passages and explained how they had been wrongly interpreted. She was convinced that God had called her even as had been true of many biblical women. "If I did not believe so, I would not act in an extraordinary manner. I praise my God, I feel him very near, and I prove his faithfulness every day."
John replied, indicating a change of heart: "My dear sister, I think the strength of the cause rests there, on your having an Extraordinary Call [as] has every one of our Lay Preachers. . . .  It is plain to me that the whole work of God termed Methodism is an extraordinary dispensation of His Providence." In the decades that followed the number of women preachers significantly increased, and Methodism expanded throughout the British Isles. Later on, Mary reflected: "For some years I was often led to speak from a text. Of late I feel greater approbation in what we call expounding, taking a part or whole of a chapter and speaking on it."
As devoted as she was to preaching and full-time ministry to the needy, Mary had many spare moments to fantasize about the unmarried John Fletcher, a brilliant Anglican vicar and strong supporter of Wesley. She had no idea that Fletcher had written to Charles Wesley, asking for his counsel on proposing marriage to her—though wondering if she might be too consumed in her ministry to make a good wife. Fifteen years went by as both contemplated the other. Finally Mary wrote to John about her interest in Fletcher. That was all it took.  After a series of letters and private meetings, they married.  Mary was forty-two, he, ten years her senior.
Following a brief wedding ceremony, they sang hymns and talked with their guests. Fletcher read the familiar words from the Apostle Paul: "Husbands, love your wives as Christ loved the Church." His spontaneous comments would serve Mary well: "My God, what a task! Help me, my friends, by your prayers to fulfil it. As Christ loved the Church! He laid aside his glory for her!" He continued with Paul's words: "Wives, submit yourselves onto your own husbands," and Mary added, "as unto the Lord." Again, his words were reassuring: "Well, my dear, only in the Lord. And if ever I wish you to do anything otherwise, resist me with all your might."
Encouraged by her husband, Mary continued preaching at Methodist meetings as she had done before and she served alongside him in his Anglican parish in Madeley. Theirs was a strong marriage, but it lasted less than four years. Mary was heartbroken by his death. "It seems to me," she later wrote to a friend, "I both love and miss him every day more and more. . . . Never did I know three years of such suffering."
Although John Wesley wanted her to relocate in London (one hundred fifty miles southeast) where he believed her ministry would be more fruitful, she continued her work at Madeley, at the invitation of the new vicar. Here she strengthened the bond of unity between the Methodists and Anglicans that her husband had labored to maintain.
She was a much-admired preacher and drew crowds in the thousands, though never from an Anglican pulpit. Her primary venue was the nearby "Tythe Barn" where she delivered an early Sunday morning devotional, encouraging her listeners to then proceed to the nearby Anglican church. In the afternoon and evening, as well as on weekdays she preached again at the Barn. In fact, she continued preaching, sometimes three or four times a week, until her death at seventy-six, not infrequently with ministers in the congregation.
She had lived thirty years as a widow, and the searing sorrow that had so consumed her in the years immediately after her husband's death had all but vanished. She testified of her mystical communion with him. "My house is a sweet rest," she wrote in later years. "I have peace within. . . . I have communion with my friends above." She died in 1815, but she has lived on through her autobiography that has influenced generations of noted women preachers and many more whose names have been forgotten—women who have looked to her as a role model for sacrificial ministry and public preaching.