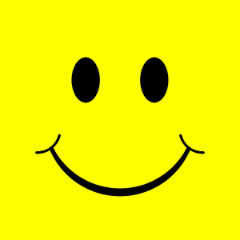 If you follow the conversations and events of our day, it's clear that our contemporary culture values agreeableness over truth. Christians have fallen for this as well because the greatest Christian virtue is love, and love is patient, kind, etc. In other words, love comes off as pretty agreeable. It's not going to interrupt. It's not going to correct and chastise. It's definitely not going to judge. It's going to calm the mood and make nice.
I think that is the key word, nice. Many Christians think they're being loving when they're being nice and decry perceived lapses of niceness as unloving. Maybe so, but these are not the same thing even if they look and smell alike to many people. Niceness is the bastard child of Christian love, the illegitimate offspring of Christianity and the cult of agreeableness.
Playing nice or showing love?
Look at the etymology of the word. "Nice" basically means to be ignorant, to not know. It means to be polite by looking away, by playing dumb, by pretending things are not amiss. It's the virtue of those who never "judge." It's also a lousy substitute for love.
A man blows his top and yells at his wife. The nice thing to do is to feign not seeing. The loving thing involves letting him know he's out of line. A woman says she's finally made peace with a besetting sin; she's finally being true to herself. The nice thing to do is validate and affirm. The loving thing to do encourage her to resume the battle and help her shoulder her difficult cross. Niceness enables the addict. Love stages the intervention. Niceness holds its tongue. Love sometimes raises its voice — not always, but definitely sometimes. It has too.
The obvious fact is that these virtues bear only shallow similarities, which is how a loving Christ can be both gentle on the one hand and fierce on the other. And if you've read the Gospels you know he can be fierce. Being fierce isn't nice. But sometimes it is loving.
Heaping bogus burdens
When Jesus commands us not to judge, remember the context. The Pharisees are legalists who parse every action in relation to their precious accretions to, and self-beneficial interpretations of, the law of Moses. They pile up burdens on men's backs, says Jesus, and drag them down by the weight without lifting a finger to help.
The Sermon on the Mount is Jesus laying down a new law, one that contradicts the false law of the Pharisees. Jesus is not saying it's wrong to have an opinion and voice it. After all, what dominates Jesus' exchanges with the Pharisees except pointing out their errors? He's saying that we cannot condemn our brothers as the Pharisees do, which is to say unjustly, unfairly, and unrighteously.
It's entirely possible to love someone while criticizing and even accusing them. Jesus did it. Paul did, too. Paul loved his churches like a father. On occasion he spoke to them like badly behaving children. It wasn't exactly nice, but neither was it judgmental and unloving. Nonetheless, based on our popular conceptions of what's judgmental and what's loving, about a third of the New Testament should be returned to the editor.
What's really at stake here?
Christians face a culture that is fundamentally against them — a materialistic, mendacious, and murderous culture that rewards selfish aggrandizement, affirms self-serving delusions, and defends the marginalization and destruction of human life when it threatens our self-interest. To defend its corrupt prerogatives, it insists on tolerance and agreeableness. But call it out for what it is and see just how tolerant and agreeable it really is.
It is regrettably easy for Christians to be co-opted by this culture and simultaneously think they're acting as paragons of Christian virtue. They do so unknowingly, uncritically, but they do so nonetheless. The result? Delusion spreads. Error goes unchallenged. And truth takes a drubbing. All the while, we think we're doing the right thing.
This aspect of our culture is as insidious as its elevation of constant agreeableness is insipid. We can play nice and let it ride. Or we can be loving and oppose it.