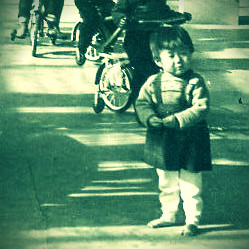 Here are some lessons you're supposed to learn as a child that will definitely serve you when you're older:
Don't touch that.
Say please.
Use your words.
Say your prayers.
Don't beat up the little guys; they might grow up bigger than you.
Play nice.
If you break the rules, it won't go well.
When you've done something wrong, you should go to your room and think about what you've done.
Don't sit with your stinky stuff too long; it'll cause a rash.
You're not as clever as you think.
Be good to your mommy.