From the beginning of the pandemic, my mantra has been "day to day, week to week." But I can't help looking ahead, at least occasionally. I volunteered to lead the Denton CUUPS Lughnasadh Ritual when we planned our calendar late last year, and when we first started canceling our in-person gatherings, I thought that surely by August 1 we could all be together again.
But just as I was starting to move from thinking about Lughnasadh to actually writing the ritual, the "second wave" (or perhaps, the end of the first wave) of Covid-19 started picking up. It became apparent there was no way we could safely host an in-person ritual, even outdoors.
Our second idea was for the six of us who lead this ritual to gather in my back yard and do it all together. The risk to us would have been minimal: current advice is to limit private gatherings to ten or less, and we're all pretty much socializing only with each other. Still, having even six people on screen together seemed like bad optics.
In retrospect, I'm not sure that would have been any different from the return of professional team sports without fans. But once we decided to do the six parts in five locations, we moved forward quickly.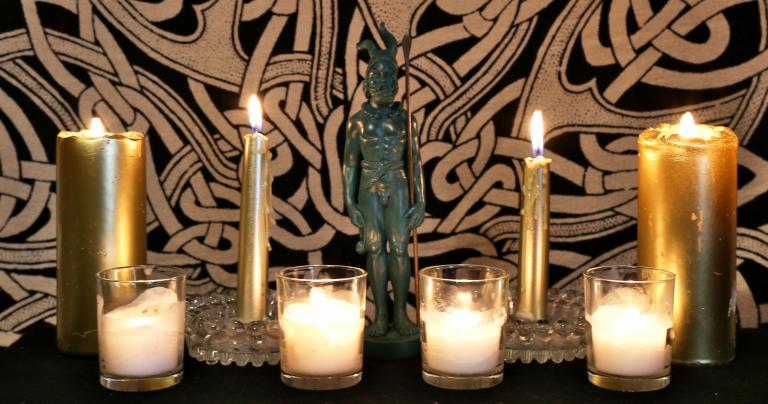 The result is a ritual unlike any I've participated in before. It follows the same liturgy I've been using for my online rituals. But while the Under the Ancient Oaks Summer Solstice Ritual was one continuous ritual documented with two cameras, the Lughnasadh Ritual was created in multiple separate segments. It didn't become one ritual until we edited the video together.
From my perspective, it works. The parts come together in the video similarly to how they come together with different people doing different parts in the same location. Or for that matter, with different people doing different parts in different locations at the same time.
This is now one ritual, even though it was performed in different locations at different times.
Saturday, August 1 at 8:00 PM CDT
The complete ritual will be presented as a YouTube Premiere this Saturday, August 1, at 8:00 PM Central Time. That's 7:00 PM on the West Coast, 9:00 PM on the East Coast, and 2:00 AM on Sunday in Britain, Ireland, and Portugal.
Here's the link: https://youtu.be/FaeYgEXU7hg
The video will remain on YouTube after the Premiere. If you aren't available on Saturday evening, you can watch and participate at your convenience.
Ritual details
Lughnasadh is an ancient festival named in honor of the Irish God Lugh and celebrated in memory of his foster mother Tailtiu. In this ritual we will honor Lugh and Tailtiu, we will present the skills and virtues of Lugh, and if we choose, we will receive their blessings to help us meet the challenges we face in our lives and in our world.
We will be telling some of the stories of Lugh. In 2017 I condensed four of them into blog posts. We had to condense them further for the ritual. In person or in video, telling long stories as part of a ritual generally doesn't work well. You may want to read them in advance:
Good ritual embodies myths. In this ritual we're doing that with other activities, rather than with just the presentation of the stories.
Participating Where You Are
You're welcome to simply follow along with us, but I encourage you to participate where you are. You'll need a candle and something to light it with, an offering bowl, and something for offerings. We'll be using beer (it's seasonal for the grain harvest) but I'm sure whatever you have will be acceptable.
There have been times when all I had available was clean water – it was always accepted. While different deities prefer different offerings, They mostly understand availability… and that some people can't be around alcohol. Just don't try to offer the cheap stuff and keep the good stuff for yourself.
There won't be anything that would require you to move around, so you don't need a lot of space.
When we're done with the main working, we'll share a drink among ourselves.
As with Summer Solstice, this ritual runs about 25 minutes.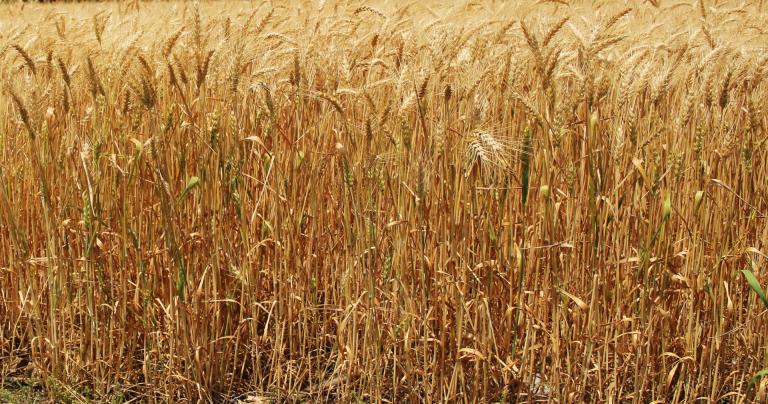 Denton CUUPS Online Lughnasadh Ritual
Saturday, August 1
8:00 PM CDT
YouTube Premiere
---
Want to get my personal weekly newsletter every Friday? It covers things that don't fit into the blog format, mostly in my usual range: Paganism, polytheism, and magic. Current events and politics. What I'm working on that you'll see in the near to medium future – be the first to find out about things like this.
Sign up on my teaching site https://undertheancientoaks.com/
Enter your e-mail in the big green block and do the not-a-robot thing. You'll get a confirmation e-mail – respond to it and you're set.