It's August already, in this year like no other.
January and February were mostly normal, to the extent that anything resembles "normal" in Tower Time.
Then Covid-19 hit. March felt like it lasted about eight weeks. April? April lasted six months.
I'm missing the usual markers of progression through the year: a celebration of the Spring Equinox, a Maypole Dance at Beltane, a large gathering for Summer Solstice. I had a vacation planned for May – I was finally going to go to Yosemite. And I had big plans for Mystic South in July. None of that happened.
Baseball started (kinda sorta) in late July instead of early April. Basketball is resuming now – the NBA finals will be in October instead of June. And instead of seeing video of football players on the field in training camp, we're getting Zoom interviews and hoping the season starts on time.
This is a year like no other in my lifetime.
And yet, some things remain the same.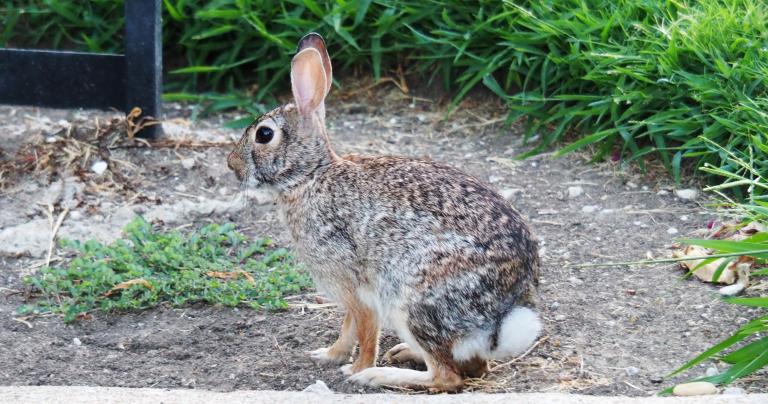 A fluffle of rabbits
I've tried to maintain my morning walks through all of this. I've been only moderately successful. The gym at work is closed and most days I've felt like I needed sleep more than exercise. But I have walked around the neighborhood several days each week. I always carry my phone, and some days I carry a camera in a backpack.
I've never seen so many rabbits in my life. There are usually one or two in my back yard, but now I'm seeing they're in everyone's back yard. And front yard. People here mostly keep their dogs and cats inside, so the rabbits have no predators. We had a very wet spring, so there's plenty of vegetation for them to eat.
There are the usual birds and squirrels. I managed to get a picture of a cardinal one morning.
But here at the first of August, what I notice most is that the darkness is returning.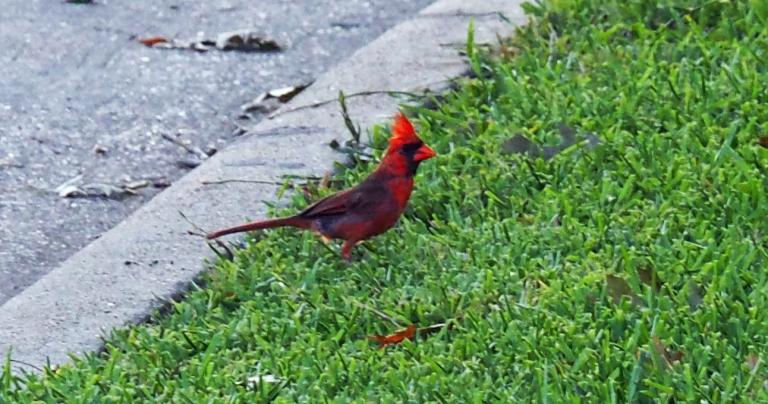 The days are getting shorter
North Texas isn't New England, much less Alaska – we have no "midnight sun" here. Still, we have about four and a half hours more daylight at the Summer Solstice than at the Winter Solstice – enough of a change that it's noticeable for about six weeks either side of the solstices.
We're now six weeks past the Summer Solstice.
The first thing I noticed was the bedroom being noticeably darker when I woke up. There's still some pre-dawn twilight coming through the curtains (they're thick, though not vampire lair thick) but not nearly as much. I haven't needed sunglasses on my drive into work (I'm in the office three days most weeks – working from home the other two) in a while, and likely won't until next summer.
It really hit me on my last morning walk. I was up a little early and it was a cloudy morning – the streetlights were noticeably bright. Over the course of about a 40 minute walk, the skies gradually got lighter… but never sunny.
The days are getting shorter.
This makes me happy.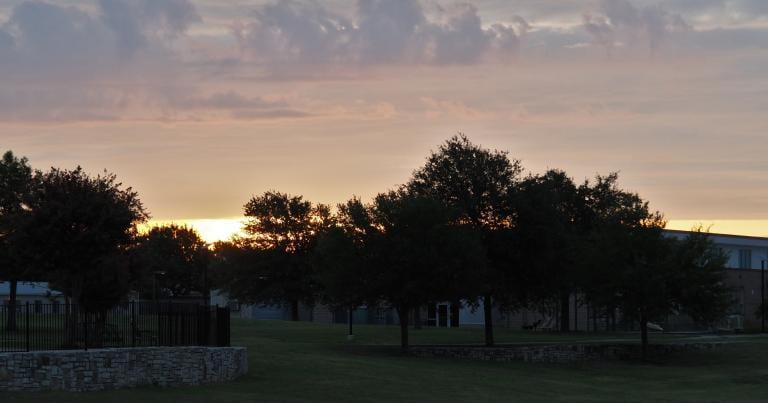 The Good Old Summertime isn't so good
I spent three winters in South Bend, Indiana – I experienced enough real winter to understand why some people romanticize summer. But other than that, I've lived my whole life in the South, where summer is not something to celebrated. It's something to be endured.
As a child, I looked forward to school being out. And I enjoyed my summer vacation… for about three weeks. Then boredom set in.
Early last year I wrote Is Boredom A Good Thing? in response to a New York Times opinion piece titled "Let Children Get Bored Again." I argued that overscheduling children is a bad thing and that boredom can facilitate exploration, but sanitizing and romanticizing an unpleasant part of childhood is dangerous.
If I wasn't bored, I was working in my father's "garden" – which was enough to disabuse me of any naïve Pagan ideas about the agricultural cycles. Farming is hard work, and in Southern summers, it's hot, sticky, sweaty work.
By a month into summer I was already looking forward to fall.
And I still do.
Dreams of fall and beyond
I know what I normally like about fall: shorter days, cooler temperatures, and the return of football. October is my favorite month of the year, for many reasons.
I'm not sure what I'm looking forward to this fall.
My friends who are teachers, who are students, or who have school-age children are nervous. Whether classes will be online, in person, or some combination of the two, there are no good choices. Some political leaders are trying to balance things the best they can, while others are acting like we're not still in the middle of a pandemic.
The NBA's "bubble" is off to a good start. Baseball's 60-game season is not. Maybe we get an NFL season, maybe we get part of one, or maybe we end up with nothing.
More weeks and months bring us closer to a vaccine for Covid-19. We think. We hope. We really don't know. Vaccines are tricky things – after 40 years, there's still no vaccine for AIDS.
The Spanish Flu of 1918 lasted about 18 months. Covid-19 is not the flu, but that's the closest proxy we've got. Might we be approaching the halfway point in this pandemic? Or even beyond? The curve seems to be flattening in this country, but at a very high level.
We can hope, but we have no way of knowing.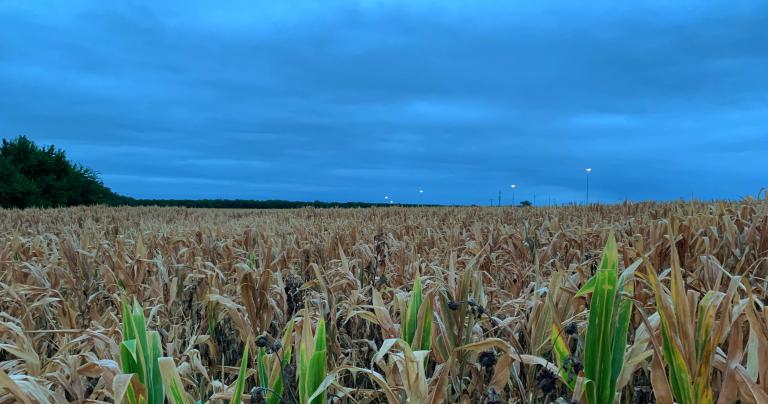 Finding beauty where we can
Last year I wrote a rather rambling post about my life-long interest in goth music and culture titled The Future Will Not Be Easy But It Can Be Beautiful. I had no idea how not-easy the future was going to be.
I just led another online ritual, because it's not safe to gather in person. I've abandoned the idea of traveling in August. Perhaps I can take a domestic trip in the fall, but perhaps not – and I have no idea when I can take a longer trip. I see the same two people in the office (and now a third, but only one day a week) because the vast majority of people are working from home. I don't know when I'll be able to eat in a restaurant or see a movie or attend a UU Sunday Service in person again.
So I'll take a bit of beauty where ever I can find it.
For me, that comes with darker mornings and earlier evenings.
And before too much longer, cooler temperatures.
And after that? I can't see that far ahead.
For now, the darkness is returning. And that's a very good thing.