In early 2019 Jason Mankey and I announced a call for submissions for The Book of Cernunnos, a devotional anthology. We expected to publish it later that year.
Then life intervened.
I will not go into detail as to what happened. I take deadlines seriously and I am embarrassed that this project is so late. I am grateful that Himself has not responded in anger. But He still wants His book, and so we're going to complete it.
We received 63 submissions. We selected 40 that best fit the themes of the book.
Unfortunately, all of the contact information has been lost. We know some of you – we've reached out to you privately. Others we don't know, or we've forgotten the pen name / screen name you wrote under.
We cannot publish your work without you signing a release giving us permission to publish it, and without knowing where to send your payment. So here's the request:
If you submitted anything for The Book of Cernunnos, please contact me privately. Use any of my e-mail addresses you may have, message me on Facebook or Twitter, leave a comment on the blog, or use the contact form on my teaching site. Let me know your name, the name you wrote under, the title of your piece (or if you've forgotten it, something about it), and your e-mail address.
If your work was selected for the anthology, I'll send you a release form. Please sign and return it at your earliest convenience.
If your work wasn't selected, I'll let you know.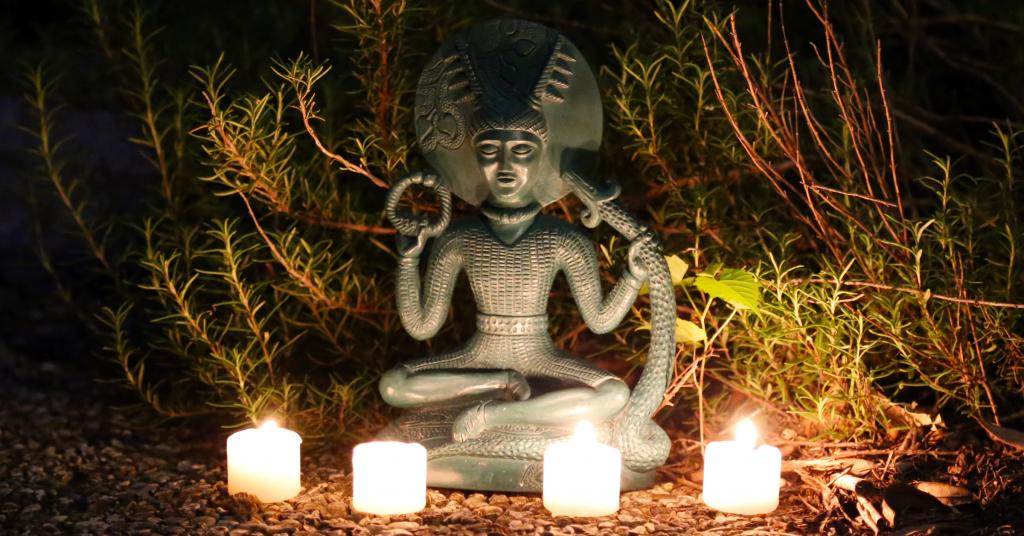 There are books for the Horned God. One of them is Hoofprints in the Wildwood: A Devotional for the Horned Lord, edited by Richard Derks. It's excellent and I highly recommend it. Jason Mankey's new book The Horned God of the Witches was published last month (for those who may be wondering, our delay has absolutely nothing to do with the timing of Jason's new book). But there is nothing specifically for Cernunnos.
In 2019, some of us who are dedicated to Him decided that needed to be remedied, and so we set out to create The Book of Cernunnos. We ran into significant complications. But we are going to see it completed, as soon as we possibly can.
Once we have all the release forms, we can finalize the editing and move on to the publishing phase. I will update you when we have something firm to announce.
Again, my deepest apologies for the delay: to Cernunnos, to the contributors, and to those eager to read the book.
The Book of Cernunnos will be finished.