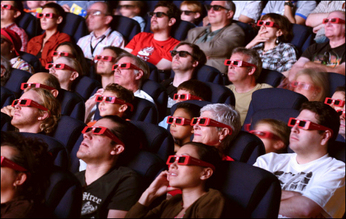 Holy cow! In response to yesterday's "The Question of Premarital Sex Rears Its Ugly Head!", many of you really stepped up with the Top Notch Quality Sex Advice!
"Top Notch Quality Sex Advice." I wonder if a business called that would fly?
I would love to run that business. I could totally see myself being worth the cost of my services.
"I do recommend that you Scotch-Gard your couch," I might say.
"Really? That's what you're going to wear? Are you purposefully trying to work your color-blind dork appeal?"
"Don't start with Chinese food unless you're good with chopsticks. If you use a fork, you'll look lame—and fumbling around with chopsticks sends the message that you're bad with your hands. Go with 'gourmet' pizza. Classy, yet fun. Like a top hat on a monkey."
I might also say:
Your sexuality is at the defining core of virtually every aspect of your identity.
As a baby you humped your crib. You were flirting before you could talk. Sex is who you are. You were born to love—to be needed, and to need. Your unceasing drive toward emotional and physical affirmation isn't something you do. It's not a quality you possesses. It's the truth that possesses you. It's what defines you. It's who you are.
And guess who knows it? Guess who has made it their business to ensure that not for a moment of your life are you ever free to discover, on your own, the true nature of your sexuality?
Media.
You have never not had infused into your mind and soul ideas and ideals of who and how you should be, designed and delivered into the core of your conscious and subconscious mind by the awesome, infinite power of media, which cares about nothing so much as it does that you accept its ideas and ideals about you as your own. And you did exactly that; you accepted as your own the media's vastly authoritative prescriptions and descriptions of who you are, and how you should be. You did it because you had no choice but to.
From the start of your life, media was there. You never formed an idea of yourself divorced of the impression of yourself you got through constantly comparing yourself to the people you saw on television, in the movies, in magazines, in newspapers, on billboards, on the radio, on stage. You invested in those people and the characters they played; they meant something deeply real to you. You obsessively studied them for clues as to how you should walk, talk, live, act, interact, be. They were as you hoped to one day be.
As a kid I positively thrilled to the preternatural dignity of Ron Ely in
the old Tarzan TV show.
I was fascinated by the imperturbable Illya Kuryakin of
The Man From U.N.C.L.E.
I wanted to be Kwai Chang Caine of
Kung-Fu.
Batman. The Marlboro Man. James Bond. Clint Eastwood. Charles Bronson. The Fonz. The guys in the car ads. The athletes on the front of the Wheaties boxes.
Emma Peel in her sleek black outfits.
Rachel Welsh in One Million Years B.C.
Ursula Andress, emerging from the sea.
We lived with these sorts of images, these ideals, these models. They have always been there, informing and inspiring us, showing and (in their way) teaching us how to navigate through the social seas in which we all swim.
I'm a man. I understand that my role in life is to be strong, knowing, calm, wise, cool, indomitable, iconoclastic, sexually magnetic.
I'm a woman. I understand that my role in life is to be sexy, coy, cute, fun, nurturing, supportive, accommodating of my man's needs.
There's no question but that (thank God) those are gender descriptives born of an increasingly bygone era. But we also live in a culture more sexualized than it's ever been. It must be that: what's at first outrageous must always morph into the norm–from which then springs a new outrageous.
When I was a kid, the cutting-edge of licentiousness was topless women in Playboy.
Sitting at my dining room table just now, I'm seconds away from more pornographic movies than I could watch in a lifetime. Nowadays standard porn include lots of choking, slapping, and spitting on women.
Anyone who is questioning whether or not they should have premarital sex would do well to turn inward, to God. Not as a means of discovering who they are, but of discovering who they were, back before anyone but God got to them.
*****
I'd love it if you'd join us on my Facebook fan page.