Okay, fine.
I wanted to innocently share a bit of what it was like during my talk this past Sunday, so I posted these pictures of me doin' my thing.
And then you guys started being … well, you guys.
First (from Ben Husmann), I got in this: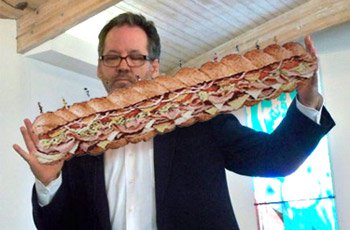 (Man, that is awesome.)
Then I received this, from reader Leslie M.: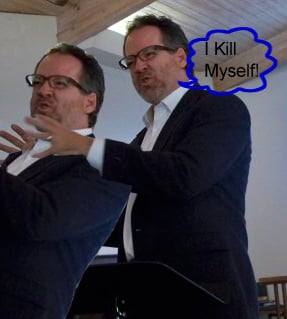 Which I must admit I'm mad for.
Then, today, reader Kara sent me this, which actually kind of took my breath away: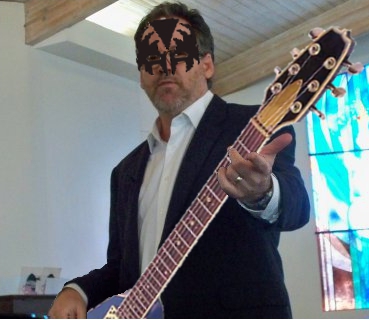 Kara actually sent me two versions of the picture above; the other one was sans mask. I was wondering which of her two to use—until I got in this mega-whopper, from reader Tim Arnold: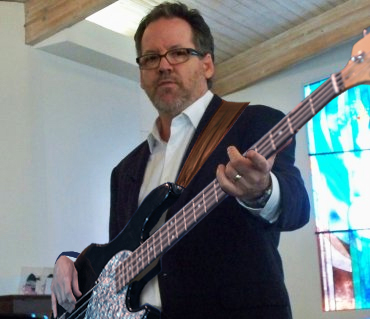 This is just … beyond awesome. Sloppin da boss, mon!
So. The Photoshop Gesturing John contest is now open.
Using any of the photos on this post, Photoshop away. The contest will close at noon PST this Monday, Nov. 1. Sometime shortly thereafter I will post all of the entries. The winner will be chosen by popular vote.
The prize for Best Photoshopped picture of me will an autographed and inscribed copy of each of my two books, and other gift/s TBD.
You people … well, kill me.
Email your photos to: johnshore [AT] sbcglobal [DOT] net  . Enter as many pictures as you think I can stand before I'm forced to move to Papua New Guinea.