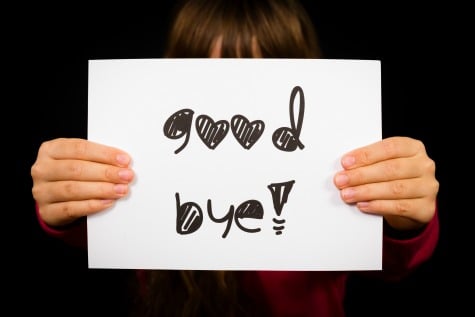 Below is a weeks-old email exchange between myself and a young woman. It occurred to me to share it with you (with her permission, of course), because I wanted to show how little effort it takes to make someone feel better. It's so easy to go through life thinking that we have little if any power to help others. But our taking just a moment to share a kind word with another can make a real difference in their lives. Here's proof:
This is the email I received:
Hey, my name is Andie [not her real name] and I am an almost certainly gay, non-denominational Christian.

So I'm 20 years old and I kinda think I should have already figured out who I am, but I could be wrong. A psychiatrist I saw said I had been through so much that I never really had the chance to figure it out. I don't know.

My parents split when I was 9, and for as long as I can remember I was emotionally abused by my mother. Which lead to years of depression, multiple suicide attempts and a lot of self harming. I moved in with my dad when I was 18 to get away from it and things have been better. Anyway I'm getting away from why I'm writing this.

Since I was 10 I've had several boyfriends, but every time a relationship ended I would be like… pick a boy that seems decent and like him now. Which, now that I think about it, means that I was forcing myself to be with boys.

I remember the first time I slept over at my best friend's house. I was so nervous, but happy to be sharing a bed with her (not in sexual way). We just watched Friends and went to sleep. I remember looking over at her and thinking, I just want to kiss her. I had butterflies and everything. It was then I first realized I might like girls.

I was sixteen, and, coming from a strict Christian home, I just tossed such thoughts aside and continued dating guys. By then I'd gotten so used to the facade and pretending it was easy. I just thought of it as a phase–like maybe I'm bi. I was just thinking that I can't be gay, and forcing myself to be with guys wether I liked it or not. I've pushed myself to the point of sleeping with guys, after which I just wanted to throw up and just get more depressed.

Now I'm almost certain I'm gay. I say almost because every time I'm ready to accept it, I become so afraid of what my parents will think that I would rather stay in this rut. Even though me and my mother have been rebuilding our relationship, I'm still most terrified of what she'll think. I tried to sent her a copy of your book, Unfair [learn more here], to see how she'd react so I'd know if I could ever come out to her. She claimed to have not received anything in the post; I think she threw it in the bin at first glance, but don't know for sure.

I know my dad is anti-gay, even though he says, "Love the sinner, hate the sin." He says being gay isn't a choice. But I know I didn't choose to feel this way.

I think I know God loves me as I am, but I'm so numb to Christianity because of my mum at this point. I still love God, but I want to be with girls. I've met a girl that I really like, but I'm scared of confirming it and confused if I can still be a Christian. It all hurts so bad.

I'm sorry this is so long, I think it's important to lay out my history or whatever to really be able to help me I guess. If you have any advice for me it would be much appreciated.

Thanks,

P.S. found your book comforting. Thanks again.
Me:
I don't have any advice for you that's anything but the same advice I'm sure you would give any girl in your position: You're 20. You can either live the life that works for you, or you can deny who you are so that your parents might be happier.

Your parents can either accept you for who you are, or they can decide that their IDEA of who you are–that is, who they WANT you to be–is more important to them than is the truth of who you REALLY are.

Which is to say: They can, if they want, choose themselves over you.

That happens. People really are that selfish.

If you're gay, be gay. It's not like you can NOT be gay if you were born gay. God is perfectly fine with you being gay.

If your parents force you to choose between them and you, that'll be tough for you.

Choose you. Fuck 'em if they don't love you enough to actually love you. That's the bottom line.
She:
Thanks that actually does help some.
Me:
In a nutshell: Perpetually unhappy? Consider rejecting your parents.
She:
Thanks. That makes a lot of sense. For the first time in 6 years my head is actually clear. And I'm excited. I'm spending the day with that girl on Monday and I'm excited.
Me:
Good. You should be excited. It sounds to me like it's time for you to start a new life for yourself. Your parents are likely going to try to keep you in your old, scared, self-condemning, You're Offending God life and mindset, so … as you know, that's probably a storm you're going to have to weather–and will keep weathering, for a long, long time.

Just know that it's okay if you both love and utterly and completely reject your parents–know, in fact, that ultimately and thoroughly you must do both.
She:
I don't why I'm telling you this but your advice has really helped me and I wanted to let you know how my date went. I hope that's okay?
Me:
of course it is
She:
It was amazing! We didn't stop talking for even one minute, we couldn't stop smiling and I had butterflies long after after the date was over. We saw Home and then got something to eat. It felt so right.
Me:
Love always does!