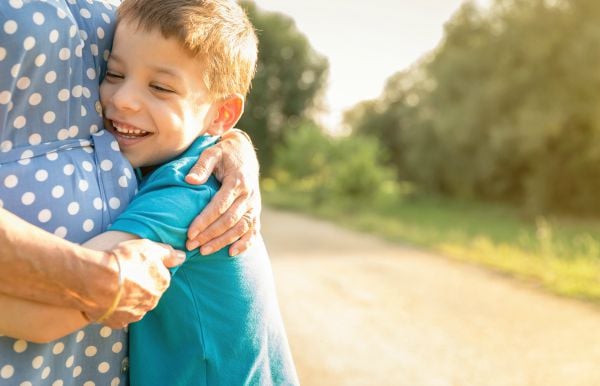 Lately we've all been made keenly aware of the plight faced by so many transgender people seeking nothing more than to be accepted for who they are. And much of the cultural prejudice aimed at such folks is, of course, grounded in (tragically flawed and institutionally promoted) conservative Christian theology. And so today we have armies of pastors, theologians, and seminary professors wringing their hands and searching through Bibles and volumes of ecclesiastical commentary in search of enlightenment on the LGBT issue. When, as evidenced by this beautiful little letter written to me by a grandmother, the only thing necessary for a Christian to achieve complete resolution of this issue is to love.
Hello John,

I never heard of you, but came across your site when looking for a specific prayer site for transgender people. [She found this.] Thank you so much for your writing!

My 8 yr. old grandchild, who I am raising, is transgender. I had deeply embedded religious beliefs, and when faced with this situation I became totally confused.

But I chose not to make it about me. I began to question what I had been taught from my religious peers, and began to educate myself on transgender people. Instead of trying to change my grandchild (who had a girl's body but whose brain told him he was a boy), I decided to combine my faith in God with education to lead me to the truth.

The truth wasn't hard to find anyway. It was there every time I looked into my grandson's eyes. I live in a very small southern town, so I had to take him out of school and home-school him because he became very depressed. It took me awhile to find a therapist in this area who counseled transgender children.

I could have chosen to go the other way, and forced Aaron to wear girl clothes, and tell him that God didn't approve of him if he chose to be a boy instead of a girl. Yes, I could have ruined him emotionally and spiritually! I thank God for leading me to the truth. I chose not to continue being a delusional "religious" Christian.

I am thankful that I chose a different path to take concerning Aaron's journey, or he may have been another suicide statistic. This has truly humbled me and made me a better human being.
Hallelujah, Grandma!