My heart and my ears have been captured over the past few weeks by 

Sidewalk Prophets

 most recent album, 

Something Different

. It's been a long time since an album has been on repeat. Yet, "Something Different" has been my album of choice. I recently chatted with Dave Frey of Sidewalk Prophets about the new album, the writing process, and some encouragement they have for Christians.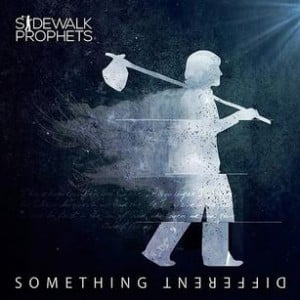 Can you dive a little deeper into the idea behind the title of the album "Something Different"
DF:
 Of course! It's based on Galatians 2:20, "I have been crucified with Christ. It is no longer I who live, but Christ who lives in me." The idea behind the album is that, as believers, we have Christ living in us. Therefore we are called to be something different than we once were. The same power that raised Christ from the dead lives in us, and we live in light of that power. 
My parents were divorced at a young age. When I went to school that day, a little girl was talking about my parent's divorce. I had the opportunity to share my faith with her. It struck me then, even at a young age, that because I was a Christian I could handle life's most difficult challenges differently – in a manner that represented Christ. We called to be something different. We have an eternal hope. We can live Christ, so that He's a presence among us. Whatever you're called to do, you can do it with God all over you!
You can be something different, set apart from this world, so that He shines through you!
Can you talk a little bit about the writing of To Live is Christ?
Editor's Note: My absolute favorite song off the album is the song, "To Live is Christ", based off Philippians 1:21. It feels like a crossover between an anthem and a prayer!
DF: This was this easiest song to write! As a band, we went to a lake house for a few weeks to write the new album, we decided not to get too deep, and just see what was on our hearts. This song basically wrote itself, and is the crux of what this album is.
For me to live is Christ,

For me to live is Christ,

For me to live is Christ,

To die is gain…
As a band, you've gone through some difficult times. What encouragement do you have for people walking through suffering? 
DF: I've been on the brink of "is life even worth living?" I've walked through painful times and wondered whether the pain is worth it. I would love to be home in heaven, and not have to worry about all the pain. But Satan hates Christians and hates when God is at the center of life. He will try to do everything he can to try to discourage or depress a Christian.
Never give up hope!
The words of the Bible are there from people who aren't perfect and have suffered much. It's an encouragement to see their imperfect lives, but also see that they continued to truth the Lord. The only way I can fathom this life, is that there has to be more, is that there's a God who's big enough, and says who lovingly says "Trust me."
During the dark periods of my life, my grandpa would sit me down and say, "Dave, you were made for so much more! Don't lose sight of that! Keep hope!" We may never know this side of heaven why we're going through a trial, but we can be a light to the watching world!
God didn't give us perfect people, He gave us Christ.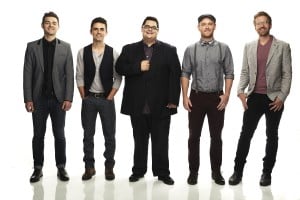 Purchase "Something Different" 

here
Catch Sidewalk Prophets on 

tour

 with Tenth Avenue North.