Kudos once again to the British for taking the high moral road.
The responsible road, given the state of our children as of late.
The British Advertising Standards Authority has banned  a new Marc Jacob's perfume ad because they deemed it too provocative.
Here's the Ad: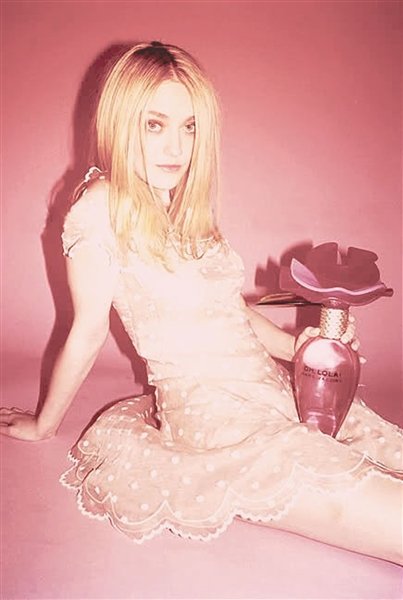 Yes. That's sweet, not so little, Dakota Fanning, all grown-up and posing like a porn star in the making.
And here's what the Brits had to say about banning the ad:
"We noted that the model was holding up the perfume bottle which rested in her lap between her legs and we considered that its position was sexually provocative. We understood the model was 17 years old but we considered she looked under the age of 16. We considered that the length of her dress, her leg and position of the perfume bottle drew attention to her sexuality. Because of that, along with her appearance, we considered the ad could be seen to sexualize a child."
That here in America we barely blink at ads like these kind of makes a mockery out of our self-righteousness over the Penn State affair, don't you think?
You'd think people would instinctively know that sexually objectifying children is one of the worst kind of wrongs. But apparently Marc Jacobs lacks any moral fiber. After you've pushed the envelop in most every other arena of adult sexuality, the only way to get attention in a noisy world is to target children. Marc Jacobs is simply trying to get the consumer's attention. I'm saddened that one of our favorite child stars, Dakota Fanning, would feel the need to prove herself an adult by posing in this particular fashion.
When it comes to advertising in America, it's all about being provocative, not responsible.