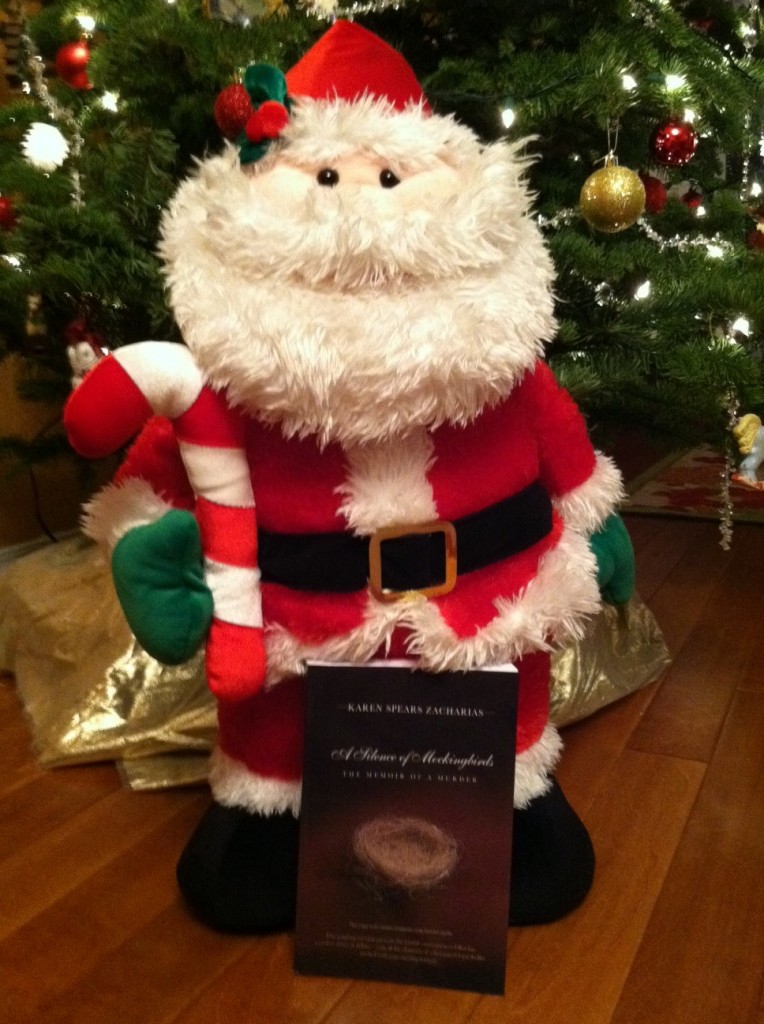 Santa and I made it back home from our visit with the girls. If you were following along on Facebook, you have some idea of all the adventures we've had. If you aren't following along on Facebook, here's a glance back at the week: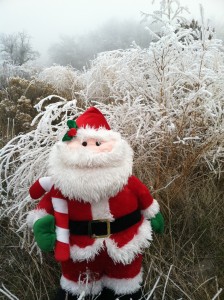 Santa needed a break from the long drive. There wasn't any snow to be found but we did find a town covered in hoarfrost. It made him pretty happy.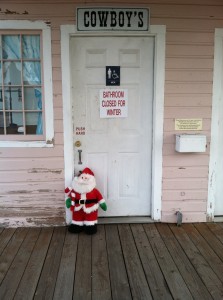 Santa was NOT happy, however, to get to Shaniko and find the only bathroom in town shut down for the winter. Santa says yellow snow is a health hazard and ought to be avoided at all costs, unless, of course, you are a reindeer.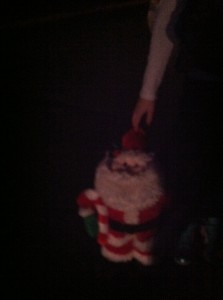 Things really got out of hand when the SWAT team arrived in the neighborhood, along with the police chief. They were blocking off the roads. They didn't seem to care that Santa had a party at the KILNS to attend. Santa says people with guns can be such a bother sometimes.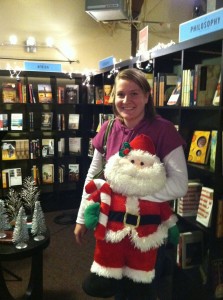 Alas, Santa and The Redhead's daughter did make the party in time to hear Miz Shelby give a reading. Santa says he was very impressed with Miz Shelby and all her friends. He liked Jasper's story about beheading ants with nail clippers. Very creative. He was moved to tears by Megan's story about her mama's wait for a kidney. And, of course, he loved Miz Shelby's reading about a High Tech Redneck. He wanted to interrupt and tell everyone that he has a beard almost exactly like the one Miz Shelby's Uncle Flash sported.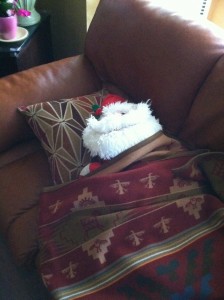 Of course, all the partying takes its toil on a person. Santa slept in this morning, on the couch next to the warm fire that Jon built. Christmas can really be overwhelming, what with all that traveling and partying. Santa didn't even get up in time to eat any of those delicious Sister Schubert pancakes that Jon made. Sometimes sleeping is more important than eating, although, as you might guess, that's not often the case for Santa.
Santa was quite excited to arrive safely back home, especially after that drive through the fog on those crazy corners near Biggs Junction. We could have used Rudolph's nose, Santa said.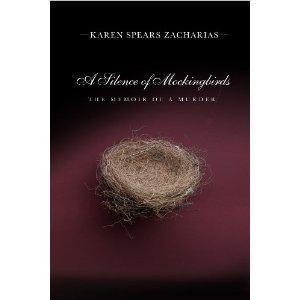 Santa was particularly thrilled to discover that in his absence, the advanced reader copies of the next book were waiting for him under the tree. (See first photo). Santa would like to point out that this is not the hardback version of the book. This is simply the copies that go to reviewers, bloggers, librarians, bookstore owners and such.
So, sadly, no one will actually be getting their very own copy of the book this Christmas. Well, unless they fit into the above categories. All others will have to wait until the April release date.
But, Santa says to tell you that you don't have to actually wait until April to order the book. You can march down to your favorite bookstore today and ask them to order A SILENCE OF MOCKINGBIRDS: The Memoir of a Murder. MacAdam/Cage. And when the book is released in April you'll be one of the first to have it in your hot little hands.
Santa says it makes the perfect gift anytime of the year.