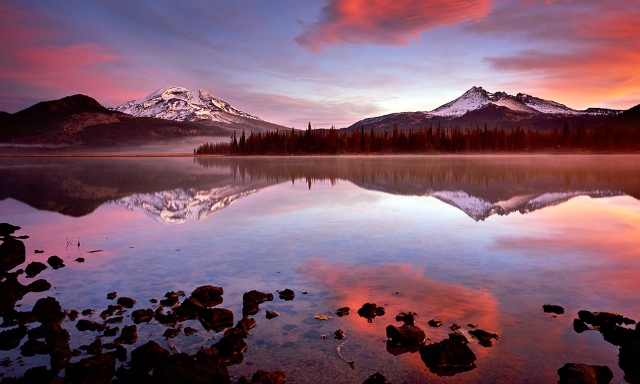 by Shelby Dee
For two years, I refused to move to this mountain town. It's too cold, I said. Winters are too long, I whined. But as the economy fell apart, this mountain town was the only town in the country I could find a job. That was three years ago. I assume that God wants me here for some reason, although, that reason has yet to make itself clear. I'm still asking him why he doesn't want me in a place that's 70 and sunny year round. I'd gladly go for that.
Instead, I'm here in this mountain town whose winters I've complained about for years, and, today, it's 50 and sunny. In January. We hit 60 last week and broke a record high. Yet, I still keep one eyed trained on the sky – a skeptic. Worried that at any moment the heavens will open up with a snowfall that'll leave me buried until the 4th of July.
Today, I am trying to make the choice to be glad for the warmth of today's sun. And not worry about the possibility of what's to come. God put me in this mountain town and so far this year he's giving me a break from winter.
What worry is He giving you a break from today?