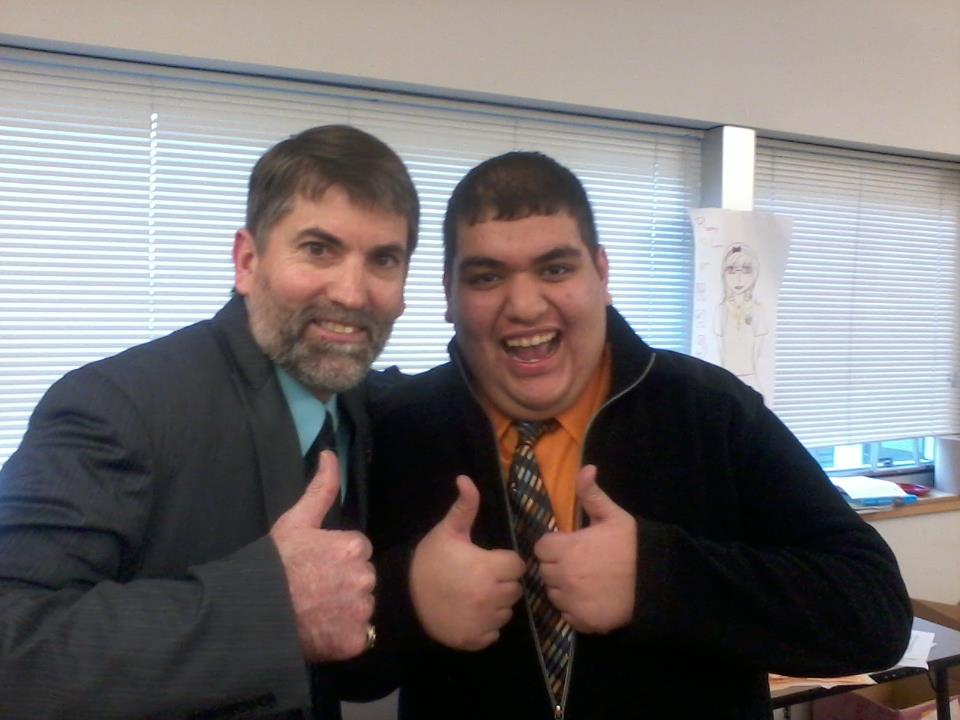 I get these links sent to me all the time about how to broaden my social media outreach, how to widen my span of influence, how to get more peeps to follow me on Twitter, or more friends on Facebook.
There's even one, called Klout, that keeps track of whether my ranking in influence is up or down. I don't even know anyone named Klout, so I have no idea why he thinks it's important to keep track of me. I imagine him to be like Sgt. Schulz on Hogan's Heroes. Always trying to weasel his way into my inner circle but keenly aware that he's not at all my real friend. He's just a Nazi with an attitude of superiority.
I'm sure this isn' t going to score me any points with the Fuhrer Klout but no matter.
I'm not fooled.
I know that real influence doesn't take place in the number of peeps tweeting about me, or the number of times my my musings are shared on Facebook.
I'm a Facebook Slut. Anybody can be my friend on Facebook. Well, except for Fuhrer Klout and a few more people with that same sort of attitude that leads them to think they are better than me.
They ain't.
I ain't
And you ain't.
Only they'd probably correct me and say They aren't. I'm not. And you aren't. But it all means the same thing.
My daughters love that movie Miss Congeniality. I think it's because they grew up with the mother who was anything but.
I've been compared to a lot of famous people — the incarcerated Martha Stewart among my favorites — but nobody ever compares me to Sandra Bullock.
Still, being famous doesn't make you a person of influence, Fuhrer Klout.
Charlie Sheen and Lindsay Lohan and Paris Hilton are famous. I don't think any of them carry much in the way of the influence department. That goes for that whole freak-show of a Kardashian family, too. They may have millions who tune into the car wrecks of their lives but that's not true influence.
True influence comes in softly, like the guest who arrives at midnight and quietly makes their way to the guest room, and without imposition makes themselves at home. The best kind of guest.
My husband Tim has been a man of such influence for many, many years. He goes about his ways, molding the lives of those he comes into contact with every single day and is most often completely unaware of the influence he has over others.
He doesn't Twitter and only has real friends on Facebook. People that he engages in conversation or that engage him in conversation. He doesn't know Fuhrer Klout. If you asked him about his Social Media presence he wouldn't have a clue what you are talking about.
But ask him about Pedro and Tim smiles everytime.
Since the first day he started his teaching career nearly 30 years ago now, Tim has worn a tie and suit coat to work. Nobody wore a tie and suit coat to work. Tim looked like a deacon who got lost on his way to Sunday Services.
Only on days when he coached could Tim be seen in a polo, the one with the school logo embroidered on it.
But Tim has given up coaching to pursue a law degree. He spends his nights studying contracts and torts. He's always had a vocabulary that is way over my head, but now I don't have to feel bad about it. I just assume it's part of being a lawyer.
Teachers like Tim rarely know how much influence they have over others.
But then students like Pedro come along.
I don't know when it happened but sometime early into last year's school year, Pedro began dressing like Tim. He started wearing a jacket and tie to school everyday, going on two years now.
He didn't say anything. He just showed up in class one day, wearing that tie.
It makes Tim smile every single time he thinks of Pedro.
Pedro doesn't sport the tie to make fun of Tim. He does it out of honor for him, because he respects the man that is my husband.
His teacher.
Today, I received a postcard from the very first man to tell me that I was a writer. He was a teacher, too. The poet, George Venn.
"To my stellar student," George wrote.
I wouldn't be a writer if it hadn't been for George and his ability to see something in me that I couldn't see in myself.
That's what a person of real influence is able to do — speak vision into our lives.
Who did that for you?