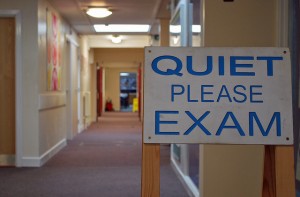 What if we required candidates to take a test?
One of those all-day SAT kind of test?
Bring only your NO. 2 pencils, sharpened, no i-Phones, no calculators, no index cards, no personal assistants.
Just your pencils,
Your experience,
Your memory,
And your knowledge.
The two highest scorers, one GOP and one Democrat, will then be allowed to run for the nation's office.
Let's put together a team of our brightest historians, economists, sociologists, theologians, and have them work with our best teachers, who have been teaching to the test, design the test.
So what questions would you want them to answer?