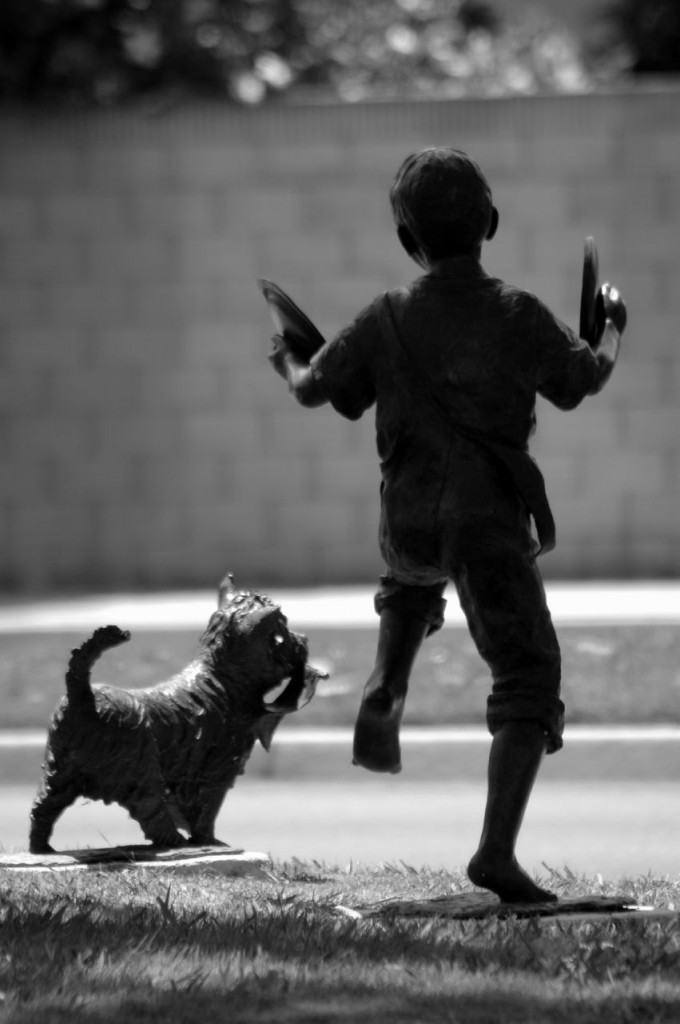 Those Father's Day commercials are difficult to watch. The ones in which dads happily take sons fishing or sportingly play catch with their daughters.
Where does a child go to get a dad like that?
Undoubtedly that's a question Xzayvion Riley must have wondered as the eight-year-old endured the blows that would take his life. The boy's battered body had over 50 bruises, cuts and bite marks. He'd suffered vicious beatings, reportedly as his two siblings looked on in horror and fear.
The abuse was allegedly delivered by Xzayvion's own father and mother. Michael Robertson, 46, and Lavaughn Riley, 32, have been arrested in connection to their young son's death. Biological parents are responsible for eighty percent of all child abuse deaths.
The neighbors said what neighbors always say when a young child is beaten to death: If only we had known, we would have called somebody. We would have done something.
It was the same thing neighbors in Centralia, Washington said when 2-year-old Koralynn Fister was pronounced dead in late May. Koralynn had been raped repeatedly. Her mother's live-in boyfriend was arrested and charged with the young girl's death.
Neighbors in the trailer park where Koralynn lived with her mom and sisters, reported that they often heard Koralynn crying loudly. "I was tempted, so tempted to call the Sheriff's office and tell them," said neighbor Ella Morgan. "I'm so sorry I didn't call somebody. A kid don't cry all the time and this kid cried all the time. I mean, she cried into a big scream."
Despite overhearing what must have been cries of sheer terror and pain, Koralynn's neighbors did not call the police. Perhaps Xzayvion Riley did not scream like a toddler being raped as he endured blow after wicked blow from the hands of his father. Maybe he clenched his jaw, his hands and swore to the Barefooted Jesus that he would not holler for help even as his own mother chomped down on his belly in a cursed form of cruelty.
After the boy was declared dead, neighbors said they would remember Xzayvion as the well-behaved and sweet child who sat on the steps outside his family's apartment. It's worth noting that abused children are often well-behaved in their home surroundings. One misstep could cost them their very lives. They live in fear of that.
It was Xzayvion Riley's and Koralynn Fister's misfortune to be born in a nation that has the highest rate of child abuse fatalities in the industrialized world. It was their misfortune to be raised in homes devoid of a Hallmark-brand father, or mother. It was their misfortune to live in cities where onlookers view children as another person's property. It was their misfortune to live in neighborhoods where everybody minds their own business when what they ought to be doing is calling the police, the Children's Advocacy Center, and the Children's Welfare Department or any one of the numerous help lines available for reporting child abuse. They could have simply called 1-800-Children and intervened on Xzayvion's behalf.
Surely that is what the eight-year-old boy was praying would happen during those last brutal hours of his brief life. That someone, anyone, a complete stranger even, or a good-hearted neighbor would be bold enough, would care enough to get involved, to save a young child's life, his life.
Karen Spears Zacharias is author of Baton Rouge's One Book One Community Read, A Silence of Mockingbirds: The Memoir of a Murder. She can be reached at karenzach.com or via Twitter @karenzach.