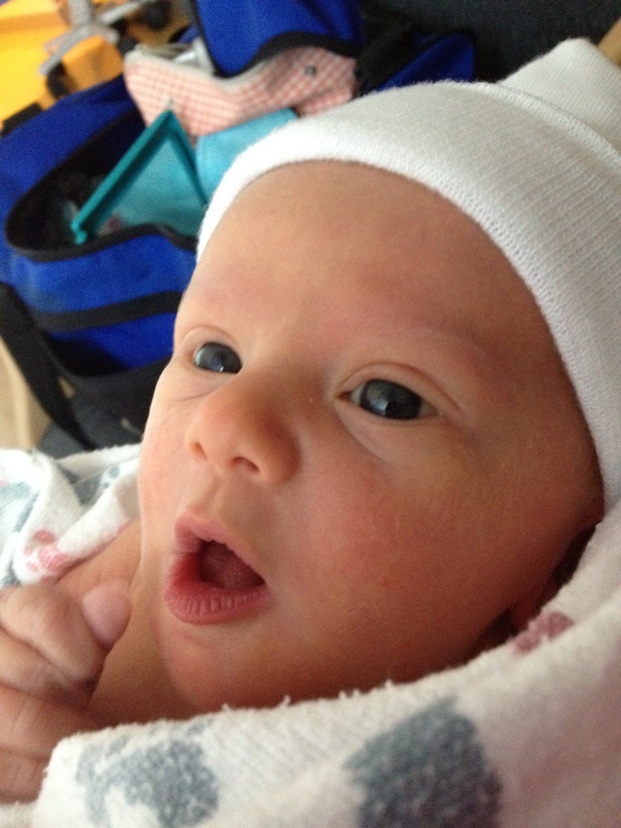 His mother was sleeping, oh so briefly, as new moms do. I reached for the iPhone and clicked open Pandora.
My daughter told me later she thought I chose the song, but I didn't. It came up randomly, the first song Sullivan would hear outside the womb.
It happened to be the hymn performed at his grandparents's wedding.
The same Irish tune Sullivan's parents had at their wedding.
And the very same song Sullivan's aunt & uncle had at their wedding.
From here on out, he will hear this story repeated, how when I cradled him close as his mama rested quietly nearby, the hymn that has long been a prayer for generations of our people began playing — as if the angels themselves had leaned over the edge of heaven and were singing solely for Sullivan a prayer for his life.
We, generations of our people, will teach him to recognize such moments, not as randomness, but as God's poetry.
O'Sullivan or simply Sullivan is an Irish surname, associated with the southwestern part of Ireland, originally found in County Tipperary before the Anglo-Norman Invasion, then in County Cork and County Kerry (yes, the very same County Kerry where generations of Karly Sheehan's family have lived).
In the Irish language the word Ó means 'grandson' and can be found in many Irish surnames. When placed before the genitive form of Súileabhán, which is Súileabháin, it can be translated as grandson of. The name Sullivan means "little dark eye" in Irish.
And the song sung over Little Dark Eye?
Be Thou My Vision.