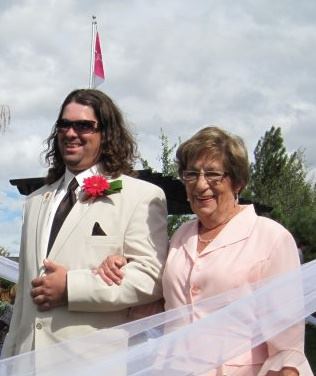 When his sister got married a couple of years ago, Stephan walked his Hero Mama grandmother down the flower-strewn path. As the first-born grandson he's always had a special place in the hearts of all the grandparents.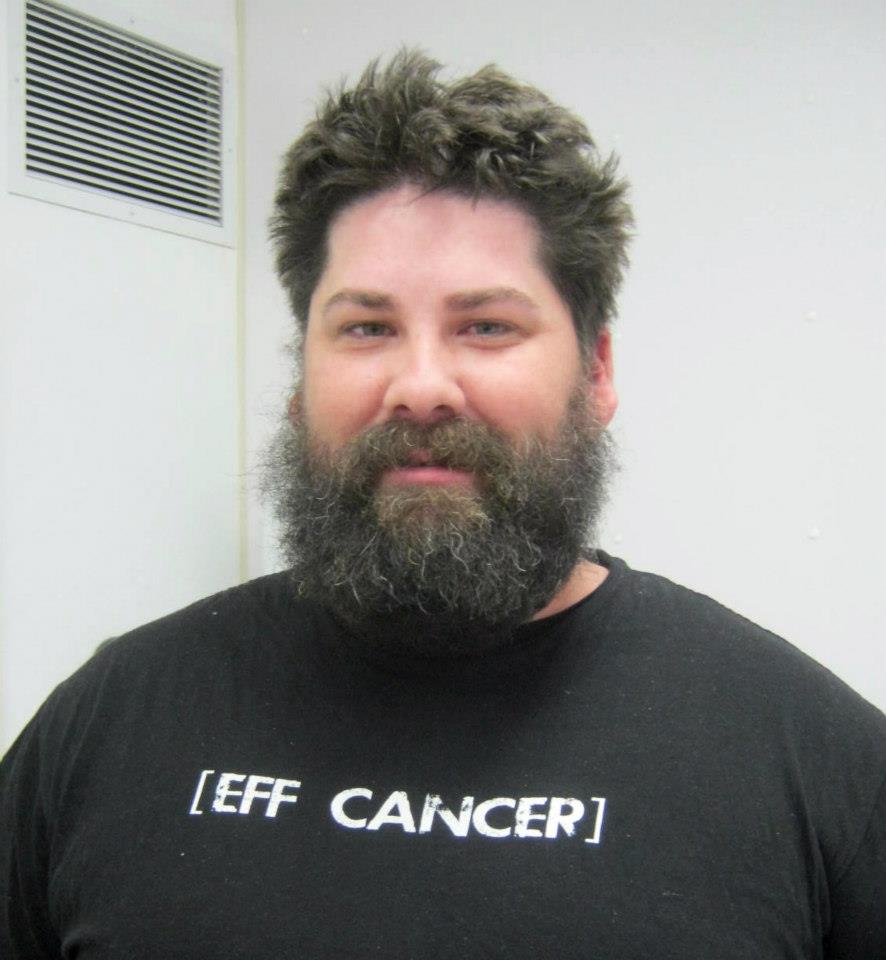 Back then he was employed at Colonial Williamsburg. Facial hair was not in style and long hair was. Now that's he's at Denali National Park, the facial hair is all the rage and the long hair, not so much.
When I sent him an updated photo of his grandmother this week, after two weeks of radiation for brain cancer. Stephan sent back the following photo from Denali: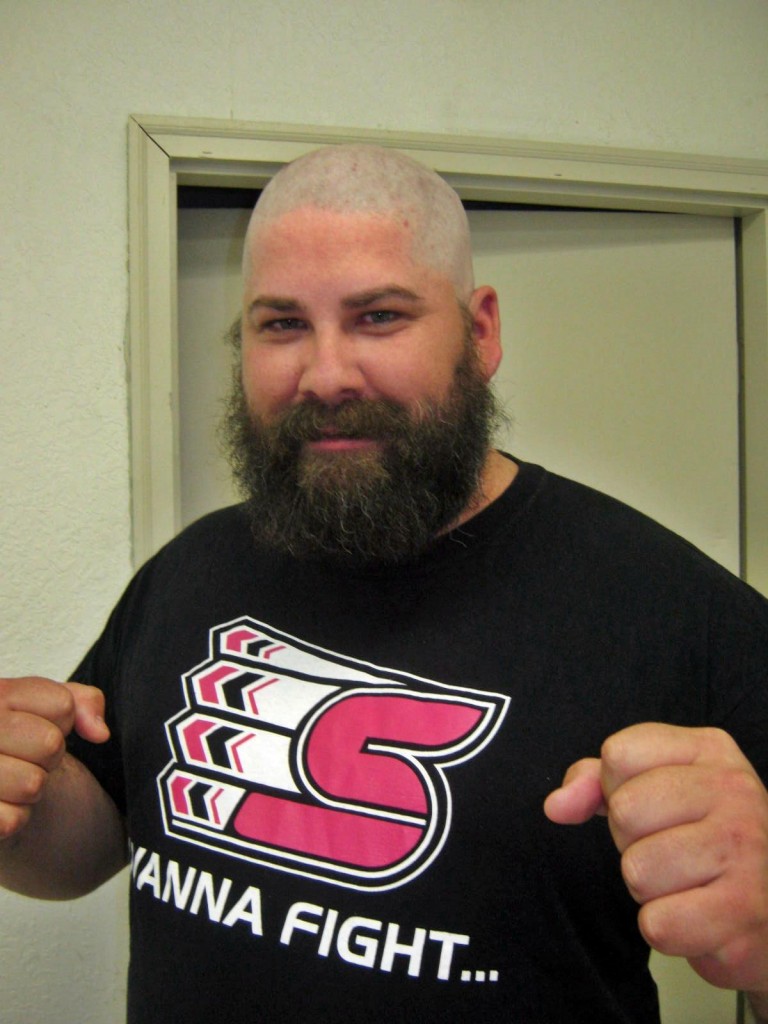 And this folks is one example of what it means to sit in the dark with someone. (The Marine chapter/Will Jesus Buy Me a Doublewide?)
When I showed Stephan's photo to Mama she got misty-eyed, grinned big and said: "Tell him he just made my day!"
Nothing like the love of a grandchild for their grandparent, is there?