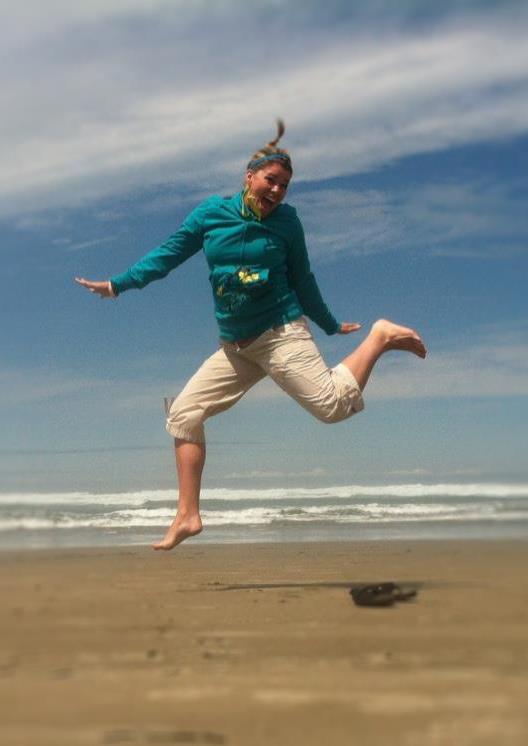 Anyone who knows our daughter Konnie knows that she lives out her joy.
That kind of thing can't be taught.
She came to a faith early in life. I think a large part of that was having siblings. Konnie had the benefit of observing five people live out their faith around her everyday.
Five people who loved the Lord, loved each other and adored her. In essence, Konnie had three mothers — her twin sisters and me. How could she grow up to be anything but a confident and adventuresome woman?
This week she has been off on the adventure of a lifetime. She is in Sierra Leone with Willamette Medical Missions.
Konnie was in second grade when she first decided that she would go to Africa one day. I marked her desire to go up to hosting a couple of kids from the African Children's Choir. I thought, like most childhood passions, this one would fade.
Instead it grew.
Konnie's desire to travel to Africa and minister to the people there was evidently a seed God had planted and nourished in our child. While I am all kinds of proud whenever any of our children pursue God and serve others with their whole hearts, I would never choose for any of my children to be halfway around the world in a place so remote.
I haven't heard nary a peep from Konnie since she left Belgium.
Not a text. Not a Facebook update. Not a photo. Nothing.
Usually we talk twice a day and text inbetween.
I have my iPhone set to go off at noon. When it's noon here, it's 8 p.m. in Sierra Leone. I told Konnie I would be praying for her every day at noon. Of course, I pray for her throughout the day and night but I wanted her to have a set time that she would know for sure I was praying for her. Her husband Jon is doing the same thing.
Prayer is a means of text messaging God. It's the way to get his immediate attention.
I know the week has passed quickly for the medical team. They were due to see hundreds of people. They will continue to serve the community there until early next week.
I realized after Konnie left that it just so happens that this very same week ten years ago I went on an adventure of a lifetime myself.
I traveled to Vietnam.
My adventure was a healing mission, too, but the type of healing that comes from the inside out. Gary Lee, one of the team members on that trip, made the following video. It brought back a lot of great memories.
Unlike Konnie, I did not dream of growing up one day and making the trip to Vietnam.
In fact, it was about the last place I ever dreamed of going.
It turned out to be the best dream I never had.
Sometimes God has bigger dreams for us than we have for ourselves. Undoubtedly, that's because God knows us better than we know ourselves, and as the great physician, he knows exactly what adventures will lead to a healing that lasts.
What's the best dream you never had?
Or the one you are still prepping for?
http://youtu.be/lO-bxYvEBXY