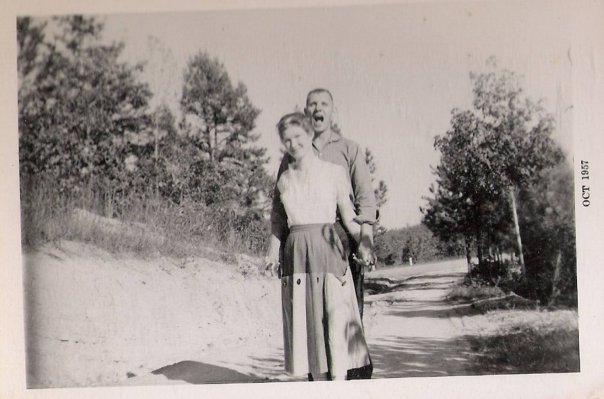 We were supposed to have coffee this morning, me and Bob.
We planned it before I left Oregon.
He'd sent me a note when he heard I was going to be in Navarre. I might never have known about Navarre, might never have spent much time in this wonderful community except for Bob. He'd read my books, told then Pastor Dan Morris about them.
And so they invited me to Navarre, a couple of years ago, as the featured speaker of a weekend conference. The good folks at Navarre's United Methodist Church put on the dog and invited the town. We had ourselves a good time. Bob sent me a note afterwards, said that my presentation was better than he'd anticipated.
"Thoroughly enjoyed your presentation on Saturday. Not only inspiring but memorable as well," he added.
I don't know about other speakers but I always have this nagging fear that God is going to hang me out to dry. That instead of showing up at whatever church gig I'm speaking at, God will bail and say, "Sorry girl, but I've decided to go fishing instead. Best of luck."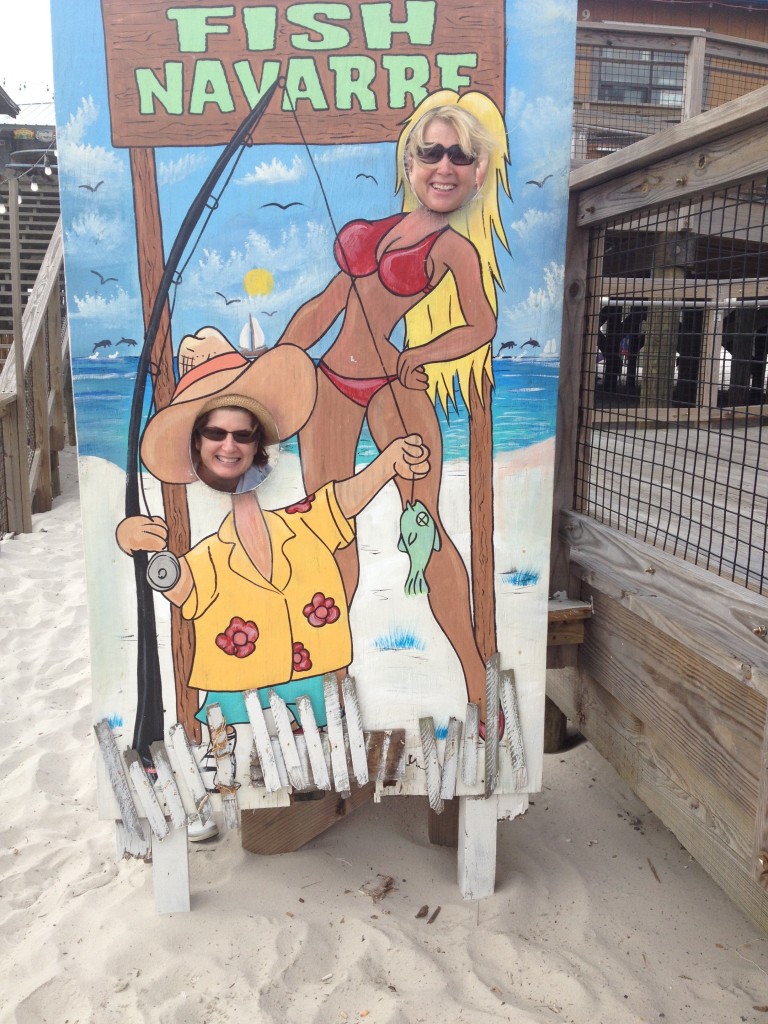 Not that God has ever bailed on me — He always shows up — still there's that worry.
I always say that I benefit greatly from the hospitality of the nationwide Veteran Mafia. I say that jokingly but it is true. Ever since I wrote that book about the death of my father in Vietnam, veterans around this nation, and their families have reached out to me.
I've been to places I never imagined going because veterans and their families read something I wrote and got a hankering to bring me in to talk to their community. Here in Navarre the community of veterans and military folks is big, due to nearby Eglin Air Force Base.
The town was reportedly founded by a veteran of World War I. U.S. Army Colonel Guy Wyman. As romances often go, Wyman met the love of his life in France.  A nurse named Noel. But if you think the U.S. immigration policy is bad now, you should have been around back then.
Col. Wyman wasn't allowed to bring Noel to the U.S., as a fiance or as a wife. The only way the good Colonel could bring Noel home with him was to adopt her as his daughter. So that's what he did. He adopted Noel, brought her to one of the most beautiful spots in the Florida panhandle. The Colonel bought a wide swath of land that Noel named Navarre.
It sounds like a beautiful love story and might have remained so had it not been for the Depression that led to the separation, then the divorce, then that nasty shooting incident. But, well, all great romances include a bit of drama, don't they?
Bob and Viv have had a much happier romance than the one of Colonel Wyman and his Noel. Alabama-bred, they first met at Lee College in Cleveland, Tennessee in one of those social gathering that schools host to help incoming students not feel so isolated.
It worked, too.
Bob and Viv took a shining to one another, if for no other reason because they both spoke with that same Alabama inflection. Not all southern accents are the same. Tennessee's is different from Georgia's. Alabama's is different from Florida's. And Texas has one all it's own, depending on whether you come from Jefferson or Lubbock.
Bob and Viv decided to get married, and to finish up their schooling as a married couple. A notion that the president of Lee wasn't too keen on. He called them into his office and told them as much. But Viv wasn't about to let some school administrator boss her. She told him that the wedding was planned, the dress was bought, the invitations sent and they were getting married and that was that.
"Well, alrighty, then," the president said. "I guess in that case you can come back to school as a married couple."
Bob and Viv just celebrated sixty years of marriage.
Never discount the attraction of shared values.
Viv was with Bob when he had his heart attack. She told me that when she called to tell me Bob couldn't meet me for coffee after all.
"He was in the kitchen making cookies for you," she said.
During all that baking, Bob got to feeling poorly. He sat back in the chair and told Viv she'd better call 911.
They put two stents in his heart. He's in ICU at Baptist Hospital in Pensacola.
Bob had rescheduled his physical therapy meeting so we could have that coffee this morning. He'd sent me a welcome note when I arrived in Navarre this week. I came this time because The Veteran's wife moved here from Tennessee not long ago. (You can read The Veteran's story in Will Jesus Buy Me a Double-Wide?)
When Mama was ill, Bob sent her several cards with handwritten notes, encouraging her, telling her he was praying for her.
That touched Mama so much. She just couldn't wrap her mind around somebody she didn't even know praying for her, sending her cards, and flowers.
"Why would they do that?" she asked me one night.
"Because they feel like they know you, Mama, I said. They've read about you, about the sacrifices you made. They know your story."
Bob made a ministry out of encouraging others. Many of you know of him through his Facebook postings. He was never one to refrain from speaking a kind word.
I'm headed to the hospital this morning to keep that date with Bob.
We might not get to share that cup of coffee or those cookies he was baking but I am sure that our visit will be sweet. Bob promised to tell me his snake-handling stories next time we visited. I'm looking forward to it. 
Please keep Bob and Viv in your prayers.