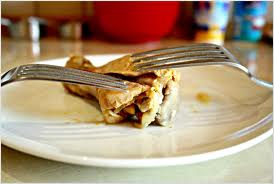 He told me that his kids confessed to smoking all his weed, this cabbie did.
"When they were in their 40s, they finally admitted it. I didn't know it was them. I thought my wife was taking my stash," he said.
I hadn't asked him about his pot smoking habits. It never occurs to me to ask that. I suppose because in my entire life, I have never once smoked weed. When you grow up the younger sister of a brother with a drug addiction and a mother popping pills, sometimes, all that has the reverse effect — it makes you swear off all that nonsense.
I had only asked the cabbie about his children, if he had any. He launched into the details of that all on his own.
I never know what to say exactly when people tell me such things. So I said the only thing that came to mind: Didn't it ever occur to you to ask your wife if she was taking your pot?
"No!" the cabbie exclaimed. "My wife? I'd never ask her that. My wife is the woman who won't even let me have the chicken breast — I ain't about to ask her if she took my stash."
I didn't know what to say but it didn't matter, the cabbie continued his rant.
"My wife she says to me, 'You got a breast? No! I didn't think so. If you ain't got no breast, you can't have no breast.' So I get the chicken leg. That's all. The chicken leg."
I thought about that later when talking to another about some serious life disappointments. Things we have all been praying ardently for. Things that God himself says are good, so we know we aren't praying in discord with his will.
Honestly, it feels like God is taking the fork and jabbing our hands and saying, "NO! You can't have that!"
It smarts.
It makes me withdraw.
It makes me settle for less than.
It makes me wish I never wanted more.
It makes me think that it is better to despair than to suffer the jabbing pain of hope.
You ever feel like that when you pray?