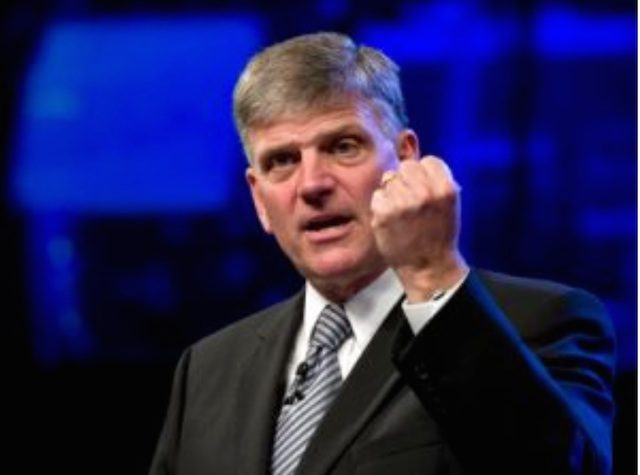 I was one of the millions of people who were friends to Billy Graham. He endorsed my first book, The Gospels Interwoven. I've treasured that as one of the honors of my life.
Billy Graham loved to play golf. He sometimes participated in pro-am events on the PGA Tour. He spoke to our PGA Tour Bible Study group four different times.
We once had a dinner at a Marriott hotel for all the pros at the Atlanta tournament, and Billy Graham was the speaker. About half of the pros in the tournament, 75 of them, attended. They included Jack Nicklaus, Arnold Palmer, and Gary Player, who were the invitation committee. I sat next to Jack as Billy gave an evangelistic message. He called it "The ABCs of the Gospel." The letter A stood for "acknowledge your sin," which is repentance; B stood for "believe in Jesus;" and C stood for "confess your faith to others."
Those who read this blog know that I occasionally have posted about my knowing Billy Graham. He was a wonderful person, a true man of God. I think he was arguably the greatest man of God of the twentieth century.
I have never met Billy Graham's eldest son, Franklin Graham. When young, he was I used to have much respect for him, especially for his charity work. It looked to me like he was carrying forward the spiritual legacy for his family that especially his father had established. But in recent years, I have had mixed feelings about Mr. Franklin Graham. Indeed, he has become quite a controversial figure, even within the Christian community.
This week's issue of TIME magazine (March 12) has a feature article about this turmoil entitled "A House Divided: Billy Graham's Death Reveals Rifts in His Family, Evangelicalism and America," by Elizabeth Dias. She relates that Franklin Graham was a college dropout who liked whiskey but became ordained at age 29 to follow in his father's footsteps.
Dias writes, "in the wake of Graham's death at age 99 on Feb. 21 comes discord. His prodigal firstborn son has risen as heir to his religious empire. And yet it is difficult to imagine most anything that Franklin Graham says coming from the mouth of his father. . . . His son has risen to prominence by embracing the divisions of our time. He defends President Donald Trump amid allegations of affairs and hush-money payments. He rails against the Supreme Court's ruling to legalize same-sex-marriage. He says Muslims have "hijacked Abraham," the patriarch shared by Judaism, Christianity and Islam."
Dias continues, "Unlike his father, Franklin gravitates to the edge. During the 2016 presidential campaign, he launched a vote-your-values bus tour to all 50 states to push evangelicals to the polls. Technically, he wasn't affiliated with the GOP, but he made his political allegiances known. In an interview with TIME on the tour, Franklin voluntarily brought up Trump more than any other Republican candidate. He called for a ban on Muslim immigration six months before Trump did and criticized people who 'demonized' the police in protests over racial bias.
"Franklin's voter-mobilization efforts worked: more than 80% of white evangelicals voted for Trump. Franklin believes that God put Trump in office. He darkly declares that the U.S. has deteriorated since his father's day, and he sees that fact as license to say what he wants. 'People don't want to be told they are sinning,' he told TIME in 2016. 'I just don't care.'"
WOW! The son of the greatest Christian evangelist of the twentieth century saying that about sin. Does he mean he doesn't preach to people against sin? Franklin Graham used to have city-wide evangelistic crusades as his father did. He just didn't draw the crowds like Billy did. And how much did Franklin Graham's bus tour to all 50 states affect the presidential election? That 80% figure is quite astounding.
Also see the following posts:
"Franklin Graham Defends President Trump"
"Franklin Graham Discredits Himself about Trump's Charlottsville Remarks"
"Critique of Billy Graham Easter Message"
"I Asked Billy Graham, 'What's It Like for You to Attend Church?'"
"'Mr. Whitney was right. I'm nothin' but a country preacher'–Billy Graham"