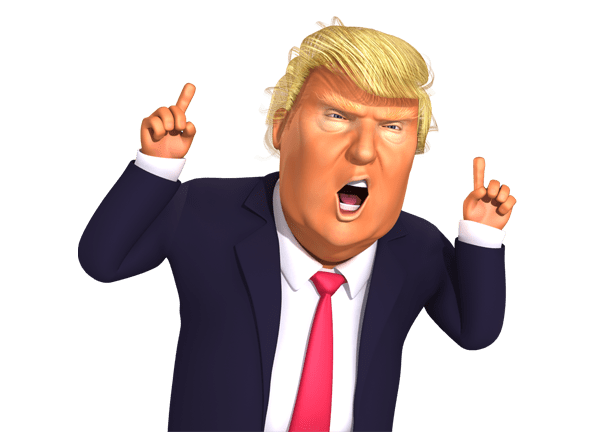 Republican U.S. President Donald Trump has misplaced faith.
For example, President Trump said he believed Russian President Vladimir Putin saying at the Helsinki conference last year that Russia did not interfere in the U. S. presidential election in 2016 in order to try to get Trump elected; yet eleven or more U.S. intelligence agencies, which work for the president, concluded from their intense investigations of the matter that the Russian government certainly did so interfere.
President Trump says he believes Saudi Crown Prince Mohammed bin Salman, the de facto ruler of Saudi Arabia, in his denial that he had anything to do with last year's assassination of journalist Jamal Ahmad Khashoggi, a contributing writer to The Washington Post who was then living in the U.S.; yet U.S. intelligence agencies say most assuredly that Salman ordered that assassination. Furthermore, the U.S. Congress has required, according to law, that the White House issue a declaration about this question, and the White House still remains delinquent in doing so. Trump, who sees everything through the prism of dollar signs, had explained that Saudi Arabia buys hundreds of millions of dollars worth of military weapons from the U.S., which helps our economy. Obviously, money is more important to Trump than are the lives of U.S. citizens, since Khashoggi had dual citizenship in both Saudi Arabia and the U.S. This hurts the U.S. legacy of advocating for human rights and justice in the world.
President Trump said this week at his summit in Hanoi, Vietnam, with North Korean Supreme Leader Kim Jong-un that he believes Kim in his denial that he knew anything about possible ill-treatment of the young American Otto F. Warmbier, who died in 2018 soon after being released from captivity in North Korea in a vegetative state; yet Warmbier's distraught parents are enraged about this Trump affirmation of Kim.
President Trump believes the U.S. press is not working for the American people, repeatedly calling its news that he doesn't like "fake news" and alleging that the U.S. press is "the enemy of the people;" yet freedom of the press is a basic institution of our democracy that serves to protect it and is itself protected in the U.S. Constitution.
This week, multiple committees in the House of Representatives began serious hearings–both private and one that was televised publicly–in which Democrats are exercising their leadership due to winning a majority in the House in mid-term elections last November, and these hearings are for questioning witnesses as these Congresspeople investigate President Trump and his orbit in possible Russian collusion and Trump's alleged financial indiscretions as a real estate mogul. And special counsel Robert Mueller is expected to finalize his nearly two-year investigation of these matters soon by submitting his report to new Attorney General William Barr. Plus, the Justice Department's reputed bull-dog Southern District of New York, where the Trump Organization has always been located, has reportedly opened seventeen investigations into Donald Trump's business dealings. Due to all this, Democratic members of Congress are talking about impeaching the president. Trump should be shaking in his boots since court convictions could put him in prison for a long time.
Yet the president gave a two-hour, off-script, speech yesterday at CPAC (Conservative Political Action Conference) held near Washington, D. C., in which he railed intensely and most confidently at what seemed like just about everybody who has questioned his behavior, thereby rallying his political base that was in attendance.
When Republican U.S. President Richard Nixon was being investigate in Watergate proceedings in Congress in 1973-1974, Arizona Republican Senator Barry Goldwater–who himself was the Republican nominee for president back in 1964–and others went to Nixon to confront him. The bold Goldwater declared to him, "You lied to us." That was the end of Nixon politically when Goldwater then told him he needed to resign as president or the Senate would impeach him with Republican support. Goldwater afterward said humorously about Nixon's demeanor at that dramatic moment, "The man had his tail in a crack; yet you'd have thought he had just gotten a hole-in-one!"
But President Donald Trump's most misplaced faith has to do with himself and God. A Bible proverb proclaims, "Pride goes before destruction, and a haughty spirit before stumbling" (Proverbs 16.18 NASB). Another such proverb says, "When pride comes, then comes dishonor" (Proverbs 11.2). For more see "The Main Bible Proverbs for Donald Trump."