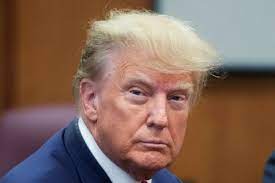 As soon as Donald Trump became president, I was saying repeatedly on my blog that he is the biggest liar I have ever seen. The New York Times and other media recorded President Trump's lies and false information. The Times fact checker claimed that during Trump's presidency, he publicly communicated "over 30,000 false or misleading statements."
The Bible's wisdom literature has a lot to say about people who lie, especially those who lie profusely. One of the Ten Commandments says, "You shall not bear false witness against your neighbor" (Exodus 20.16). Here are some biblical proverbs about it:
There are six things that the LORD hates, seven that are an abomination to him: haughty eyes, a lying tongue" etc. (Proverbs 6.16).
"The Lord detests lying lips, but he delights in people who are trustworthy" (Proverbs 12.22).
"A lying tongue hates its victims, and a flattering mouth works ruin" (Proverbs 26.28).
"A false witness will not go unpunished, and a liar will not escape" (Proverbs 19.5).
"A false witness will not go unpunished, and the liar will perish" (Proverbs 19.9)
"A false witness will perish, but a good listener will testify successfully" (Proverbs 21.28).
Bible readers usually believe the Bible is inspired by God, as I do. If so, then God has communicated his word through these proverbs. And if that is so, then Donald Trump will not go unpunished as the biggest liar I've ever seen in my lifetime.
This week, Trump got his third indictment by the U.S. court system. This time he was charged by Special Counsel Jack Smith of the Department of Justice with four crimes that could bring a maximum of 55 years in prison. Trump was arraigned in court yesterday in Washington, DC, for it. Trump is also conducting a political campaign for the presidential election in November next year. It remains to be seen how these trials of Donald Trump will be scheduled in relation to that election.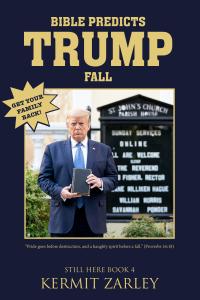 Former U.S. President Donald Trump has been saying that he will continue to make central to his political campaign his very bogus claim, which is a lie, that the 2020 presidential election was a fraud and that he really won. Due to the more than 60 lawsuits that Trump and his aides lost in challenging those election results, this claim by Trump is being called "the Big Lie." According to the Bible, Trump and his Big Lie will not go unpunished.
Donald Trump is a victim of his own narcissism, in which he believes that he knows what is the right thing to do for himself. But for liars like Donald Trump, "There is a way that seems right to a person, but its end is the way to death" (Proverbs 13.12; 16.25).