Once upon a time in Las Vegas I learned the hard way that roller coasters are just not for me anymore. There was a time in my youth when I was thrilled by careening around crazy curves, screaming down insanely steep hills and hurtling through maniacal loops. But just over 10 years ago, much to little Z's dismay we both learned that mamma's tummy just ain't up to those shenanigans anymore.
But as it turns out, life is full of terrifying roller coasters and from out here on this hair pin turn it appears that the Holy Spirit is the crazy carny operating the centrifuge that is my life.
A little over a month ago I wrote a post sharing my intent to leave the church in search of Christ. And in the past couple of weeks it seems that a great cosmic hook has reached out and "invited" me back into church life, though in very unexpected ways.
Last week it was confirmed that I will be leading a spiritual practice at Wild Goose. I truly am honored and excited because last year I had transformative experiences at this wild and wooly gathering of people from all sorts of traditions and on all sorts of trajectories. True to where I am in my faith journey I will be leading a meditation based on Celtic traditions and hopefully we will create a thin place in community with one another and God.
If you are thinking about going to Wild Goose I hope you will come on over and hang out with me for about an hour. I even have a discount code I get to share so if you still need to drag your fanny over to register make sure you use the discount code KKNIGHT to receive 30% off the registration fee. Not too shabby eh?
AND…
This week it was finally announced that I have been officially added to the ministry team of Extravagance UCC (the new online church of the United Church of Christ) as the Minister of Digital Community. I know, right? I will continue to serve the college community where I currently work and serve the Extravagance community part time but this y'all, this is a very big deal for me.
Some of you may know that years ago I planted and facilitated an
online church in Second Life
. I loved this community with all my heart and we gathered, worshipped, studied, laughed, danced and cried together for nearly five years. Second Life is an interesting online world and after time the engagement has dropped significantly but I never stopped loving and sincerely believing in the reality and power of online community. Since Lent of this year I have been leading
Wednesday night lectio divina
online through livestream.com every Wednesday at 9 pm EST. This is now an official worship space of
Extravagance UCC
– wow and I honored and humbled.
I am still struggling with what it means to wear the label Christian in America, in the world, in my heart. I am grateful that the UCC makes a place at the table for people to thrash around in their relationship with God and others. I am even more grateful that there is a place for me to serve in the midst of my struggle.
I've recently learned that in physics it is said that any turn can be considered part of a circle.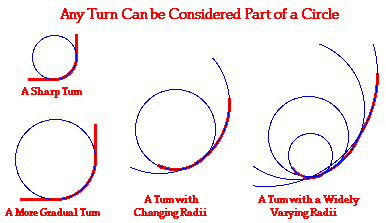 Thought I am still lurching wildly around the rickety roller coaster of my life it seems that I am headed on a path that will take me full circle. Thanks be to God.