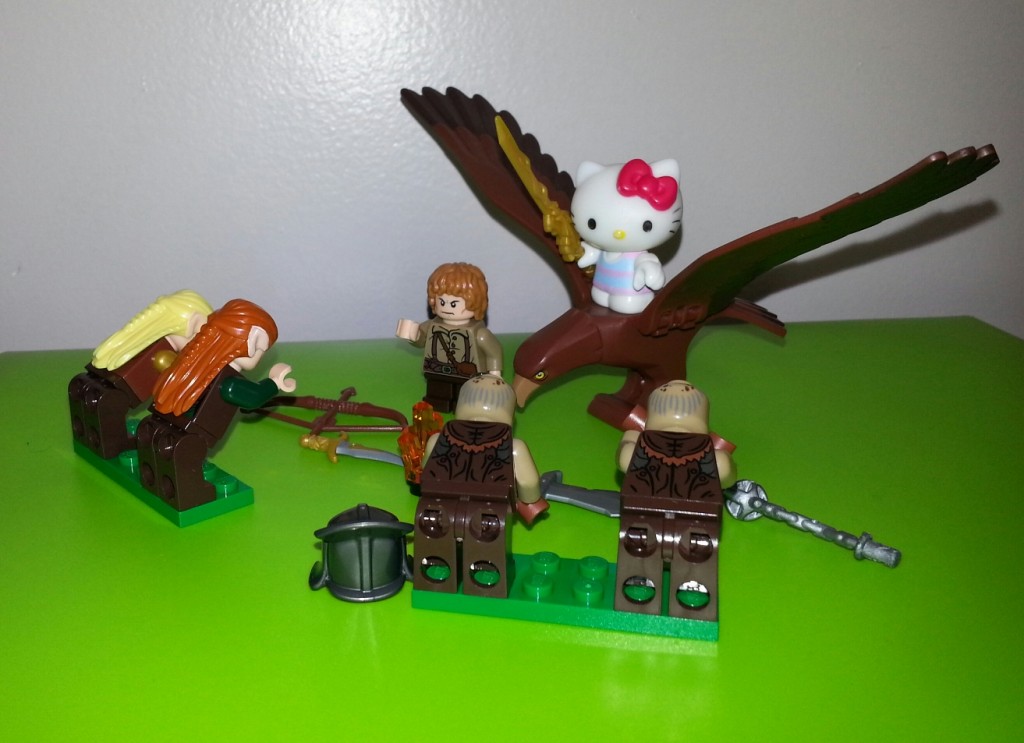 And lo, Hello Kitty came before them, riding upon an eagle and holding the Sword of the Dragon, and the Elves of Mirkwood laid down their weapons and worshiped her. And the Orcs did likewise. They called her Azor Ahai and sang her praises with glad hearts and reverent voices.
Legolas, one of those present, offered her a gift of his kingdom's best wine, but the vintage displeased Hello Kitty, and she cursed the yellow-haired Elf to a lifetime of stale acting.
Bilbo stood around, relegated to a supporting role in his own story. But he was happy, for peace blossomed among the creatures of Middle-earth. Lo and behold, the Battle of the Five Armies had ended before it had even begun.
On that day Bilbo began the Red Book of Hello Kitty. And he composed it with good cheer.
But know you this: Sauron, son of so and so, son of someone else, traveled to Mordor. In his heart was rage. In his mind was vengeance. And on his incorporeal lips was Taylor Swift's "Shake It Off."