If you could please spare a prayer, I am at a family funeral this weekend. As we gather to grieve the loss of a loved one, I am reminded how moments like this are at once filled with sorrow, and with tremendous grace. In the transitions of life, we also experience moments of great potential for God's perfect will to unfold in our lives. I have few words to express this, but the words of Pope Francis' tweet — shared below — ring with truth in my heart today.
As always, I'm grateful to John Clem, O.F.S. for compiling our Sweet Tweets:
Papal Tweet: "

We cannot trust in our own strength, but only in Jesus and in his mercy." (Pope Francis September 11th)

In Google Hangout, pope helps launch worldwide social network (CNS)

ow.ly/Ba1CY

6 Ways to Turn Your Commute Into a Daily Retreat | Brandon Vogt – ChurchPOP

ow.ly/Bb9fE

Pope Francis joins Cubans celebrating Our Lady of Charity (News.va)

ow.ly/Bb9y4

The Synod of Bishops in October could be "Must-See TV" + countdown | John Allen – Crux

ow.ly/Bbszc

Father Barron Tackles a New Series — 'Catholicism: The Pivotal Players' | Daily News |

NCRegister.com ow.ly/BeAz8
Philadelphia unveils official icon and prayer for 2015 World Meeting of Families (Deacon Greg Kandra – Patheos) ow.ly/BfDmS

On My New Book and a Couple of Thoughts on the Moral Life « (Msgr. Charles Pope – Archdiocese of Washington)

ow.ly/BgjgC

Holy Land Monastery (in DC) Dedication – (Holy Land Franciscans)

ow.ly/BgkEd

The Little Arab from the MIddle East soon to be a saint | Franciscan Monastery

ow.ly/Bgl6D

Three nuns killed in Burundi. Pope sends his condolences (Rome Reports)

ow.ly/BgmdS

Papal blessing proceeds will soon go to poor – not shopkeepers :: Catholic News Agency (CNA)

ow.ly/BheFk
Countdown to the Synod: An MRI into the life of the Church | (Fr. Thomas Rosica – Crux) ow.ly/BhgNX
Diaper banks meet an overlooked need | National Catholic Reporter ow.ly/BhizV
18 U.S. bishops are heading to #HolyLand Sept. 10-

19

to pray for peace w/ @CatholicRelief & @USCCB. Follow along using #PeacePilgrimage

To Veil or Not To Veil: Why young women are "lacing up" at Mass (Busted Halo) ow.ly/BiORL
VIDEO: Father Jonathan Morris on Humility, Part Two (Christopher Closeup – Patheos) ow.ly/BiR01
Tech Talk: Cross-Platform Calendar | Barb Szysziewicz, OFS – CatholicMom.com ow.ly/BnaxK
FOCUS broadens missionary outreach with 'Digital Campus' :: EWTN News ow.ly/Bnc2Q
A world at war – (CNS) ow.ly/BnG25
The Memory of 9/11: An Anniversary Reflection and Christian Response | Fr. Dan Horan, OFM Dating God ow.ly/BnGQ7

A Prayer at Ground Zero – (Fr. Jim Martin – America Magazine) ow.ly/BnW8t
6 New and Notable Books I'm Excited About (September 2014) + FREE Saint e-book – Brandon Vogt ow.ly/BoR9D
Feast days of Sts. John Paul II & John XXIII added to universal calendar (CNS) ow.ly/BoROr
Pope Francis to visit Istanbul to mark feast of St Andrew (News.va) ow.ly/BqmR3
CRS Video from Iraq Will Melt Your Heart: Watch, Pray, Share & Give! (Lisa Hendey – Patheos) ow.ly/Bqojm

The Way of Serenity by Father Jonathan Morris – YouTube

ow.ly/BoSDG

Satire: Sermon on the Bouffant — Evangelization…FAIL

ow.ly/i/6OKLe

Video: A Letter to Families from Pope Francis (USCCB) in preparation for Synod of Bishops in October

youtu.be/c8MceXnMz1k
Prayer cards available for World Day of Prayer on

Sept. 28th

for the Synod – Prayer of Pope Francis for the Synod ow.ly/Br3YU

'Calvary' is an unblinking, unforgettable film | (Archbishop Charles Chaput, OFM. Cap.) Crux

ow.ly/BrGpQ

Synod to explore care of divorced, remarried (OSV)

ow.ly/BrO7j

The Light of Love: Novena of Beauty, Day Five (Lisa Mladinich – Patheos)

ow.ly/BrP1Z

A new app-reciation for faith on the go (Sarah Reinhard – OSV)

ow.ly/BrVx2

Can't find a church? New app helps you out (Rome Reports)

ow.ly/BsIAk

NEW radio show: punk rock dads, and a desperate plea for birthday party ideas | (Jennifer Fulwiler Conversion Diary)

ow.ly/BsJWa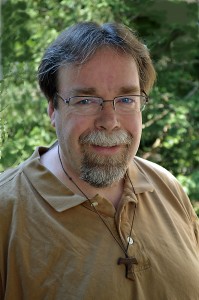 John Clem, O.F.S is the Director and Media Minister at Catholic Web Services (http://catholicws.com/). John is a professed member of the Secular Franciscan Order, and loves to share his talents in faith, technology, and journalism in service to the church. John also writes a blog entitled Call To Holiness (http://www.calltoholiness.us/). Follow John on Twitter at @Catholicwebs, on Facebook and at Google+.